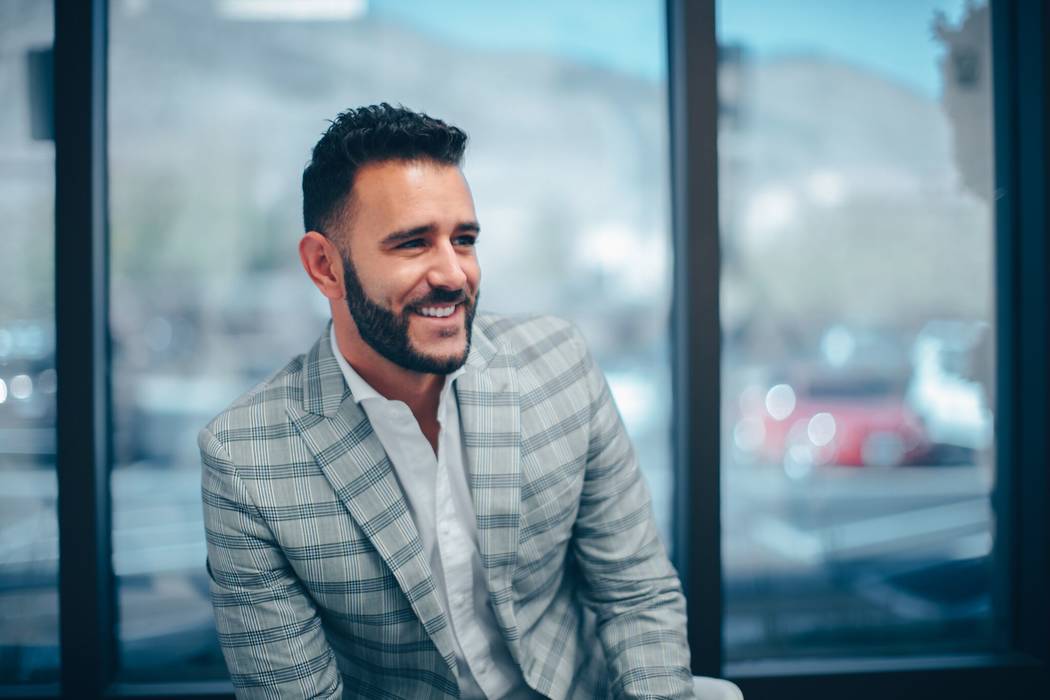 Q: What are you reading?
A: "Start with Why" by Simon Sinek and a copy of the "Game of Thrones" Season 1 script that I recently found at a comic book store in Seattle.
Q: What is your favorite restaurant?
A: Osaka Japanese Restaurant in Las Vegas and Felix Trattoria in Venice Beach, California.
Q: Where do you take clients to dinner?
A: Andiron in Downtown Summerlin or Brio at Tivoli Village.
Q: Where do you workout or play your favorite sport?
A: I am a member at David Barton's Gym at Tivoli Village. My favorite sport to play is golf (Spanish Trail member).
Q: How do you decompress after a hard week?
A: To decompress, I enjoy traveling, spending a weekend in Los Angeles, trying new restaurants, seeing a show at The Smith Center, a nice glass of red wine and going to the movies with my grandfather.
Q: What is the biggest challenge facing Las Vegas in the next five years?
A: Aging demographics of baby boomers and finding health care facilities to fill space, plus the influx of out-of-state residents moving to the valley. Both of those paired with rising interest rates, which will make housing less attractive, will put pressure on an already tight budget of Generation Z and millennials to make up the difference of the retiring population. Las Vegas also will surely face potential increased property tax liability. Lastly, tourism will decrease if a slowdown in the general economy moves forward over the next five years. This will affect expansion projects, new home construction and casino revenue — all of which have negative impacts on the economy of Las Vegas.​