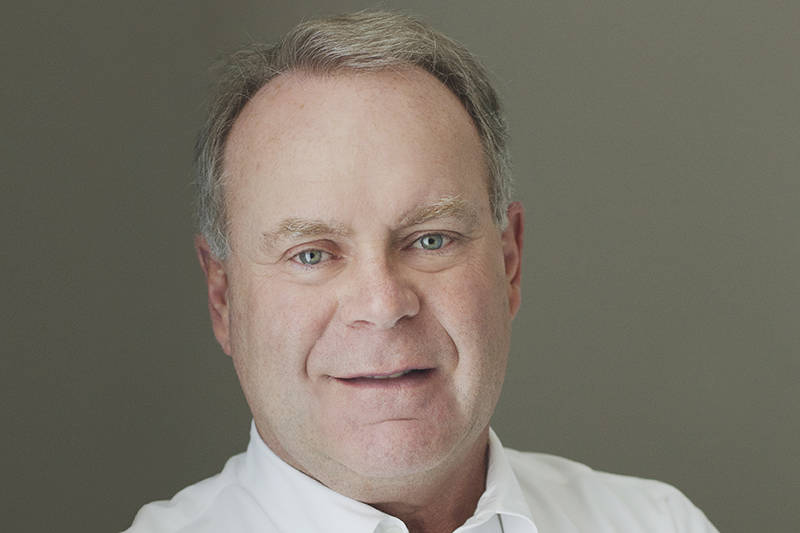 Bob Tibolt, cartographer, founded ArtMapMaker, in Las Vegas. Former opthamologist, and an eye for finer details, Tibolt has masterfully been creating custom maps for more than 40 years, charting memories of honeymoons, cities and travels; all through the keepsake of a map.
Tibolt spent the first 11 years of his life growing up in Boston, then moved with his family to Reno, where he attended Reno High School. He continued his education at Darmouth College, graduated medical school in Texas, completed a residency in Oregon, and worked for 30 years as a physician and ophthalmologist, prior to retiring in 2018 and moving back to Las Vegas.
ArtMapMaker is in a studio and showroom at 6280 S. Valley View Blvd. It is open by appointment. For more information, visit artmapmaker.com. All prints sold by Art Map Maker are copyrighted and signed by the artist.
Q:What are you reading?
A: I am reading the biography of John Ledyard, an American adventurer and traveler who sailed with Captain Cook, traveled the breadth of Russia on assignment from Thomas Jefferson, and faced many hardships and challenges in the early years of our country.
Q: Where do you take clients are like to eat?
A: Our favorite current restaurant is "eatt," a French bistro on West Sahara.
Q: How do you decompress?
A: I like to take clients and out-of-town visitors to Red Rock Canyon for the scenic loop or a hike; downtown to Main Street Station to show them what casinos used to be. (I grew up in Reno and it reminds of the casinos there when I was growing up.) And, for an example of the Hawaii/Las Vegas connection; and a stop at my studio and showroom, of course.
Q: Where do you work out?
A: I hike in Red Rock canyon three days a week, and bike the other four. I also swim in the afternoon, weather permitting. When I make my maps I become totally immersed in it, and do not think about anything else, including the vagaries of modern life. It's almost a form of meditation.
Q: What is the biggest challenge in Las Vegas in next five years?
A: Las Vegas is a unique city of the world, and has unique challenges. Water supply is near the top of the list I think. I foresee a day when Las Vegas will build a desalination plant to satisfy its growing needs.