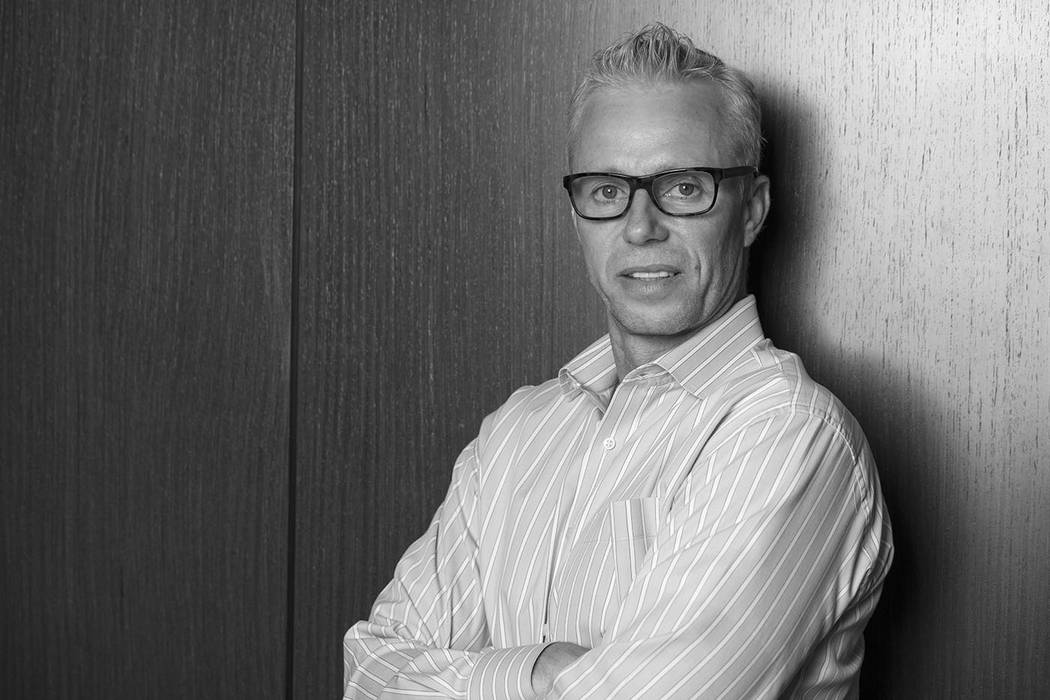 Charles Hansen is the vice president of construction at Nigro Construction Inc.
Q: What are you reading?
A: I just finished reading the book "Lebron Inc: The Making of a Billion-Dollar Athlete" and it's a good read. I think I am going to read "Meeting the Shadow" next. It's about the hidden power of the dark side of human nature.
Q: What is your favorite restaurant?
A: My favorite restaurant is Sparrow + Wolf.
Q: Where do you workout or play your favorite sport?
A: I work out at Lifetime Fitness in Summerlin and I compete on a world level with my rottweiler in a German dog sport named Schutzhund.
Q: How do you decompress after a hard week?
A: When I decompress after a hard week, I like to get out of the office, spend time with my wife and dogs and focus on my home life. This could include anything from a simple movie night, catching a Golden Knights game or a weekend getaway to the beach.
Q: What is the biggest challenge facing Las Vegas in the next five years?
A: In the immediate future, I worry about the COVID-19 (Corona Virus) and how it could impact the tourism industry in Las Vegas. Growing up as a Las Vegas native, we've always had to deal with water shortages and rumors of future water shortages. A water shortage is the major factor that limits a city's growth potential. Cities can expand upward and outward, but cities cannot expand without water. Our growth is only limited by our water supply. At this moment, with all the conservation and water management, it does not seem to be a problem. If Las Vegas keeps following the political trends of metropolitan cities like Los Angeles, homeless people will continue to flock here looking for refuge and sanctuary, which will eventually cause local businesses and tourists to flee from the inner city. I feel that many will no longer want to visit Las Vegas.