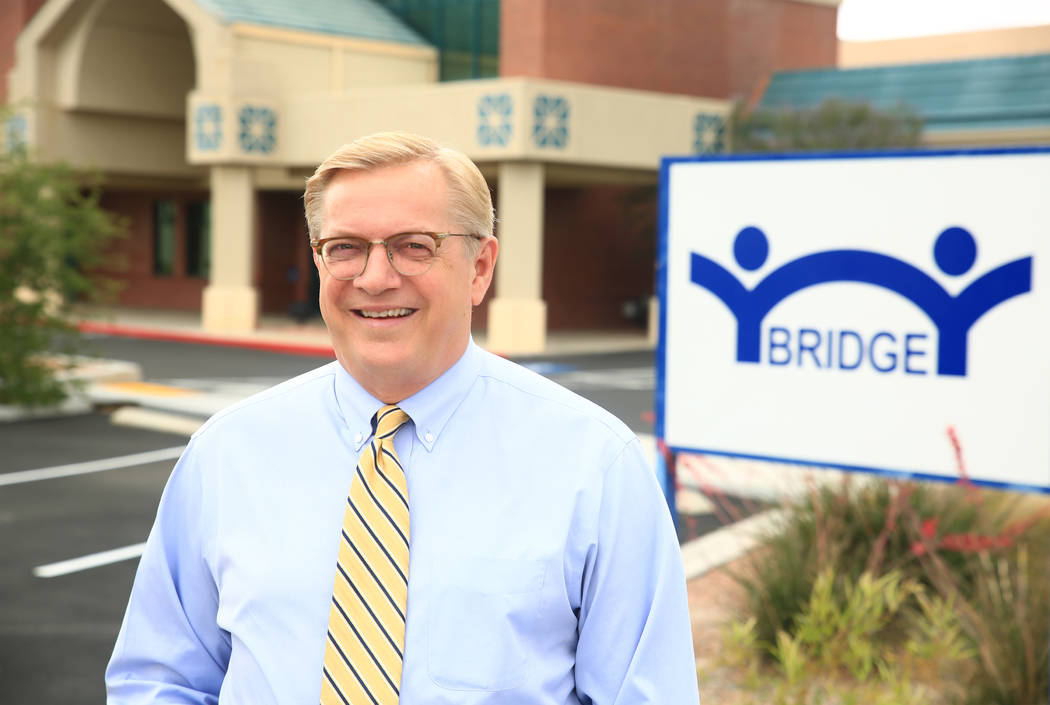 David Robeck is president and CEO of Bridge Counseling Associates, Southern Nevada's oldest nonprofit individual and family counseling organization. Robeck is a lifelong Southern Nevada resident, aside from his four years as a Peace Corps volunteer and development banker in post-Soviet Russia.
Q: What are you reading?
A: "Songs from the Alley" is a fictionalized read based on research of sociologist/author Kathleen Hirsch. Although published in 1989, issues she cites among the homeless and impoverished strongly resemble those in my own 2014 nonfiction book, "Will Work for…The Untold Stories of Homelessness."
Q: What is your favorite restaurant?
A: From Roberto's to Casa Don Juan, I love Mexican but prefer food shared at work by my multicultural staff, which hails from countries on four continents.
Q: Where do you work out or play your favorite sport?
A: Living in Desert Shores, I enjoy my daily fast-paced walks among the many lakes with wildlife and friendly neighbors.
Q: How do you decompress after a long week?
A: I enjoy writing or exploring thrift stores with my youngest son to find treasures that will solve problems at the nonprofit I lead.
Q: What is the biggest challenge facing Southern Nevada in the next five years?
A: Aside from economic stability, my focus is on drug use and prevention. New marijuana laws expand "legal" and illegal use and affect employers, families and individuals; as it remains a top-three addiction treated at my behavioral health agency.