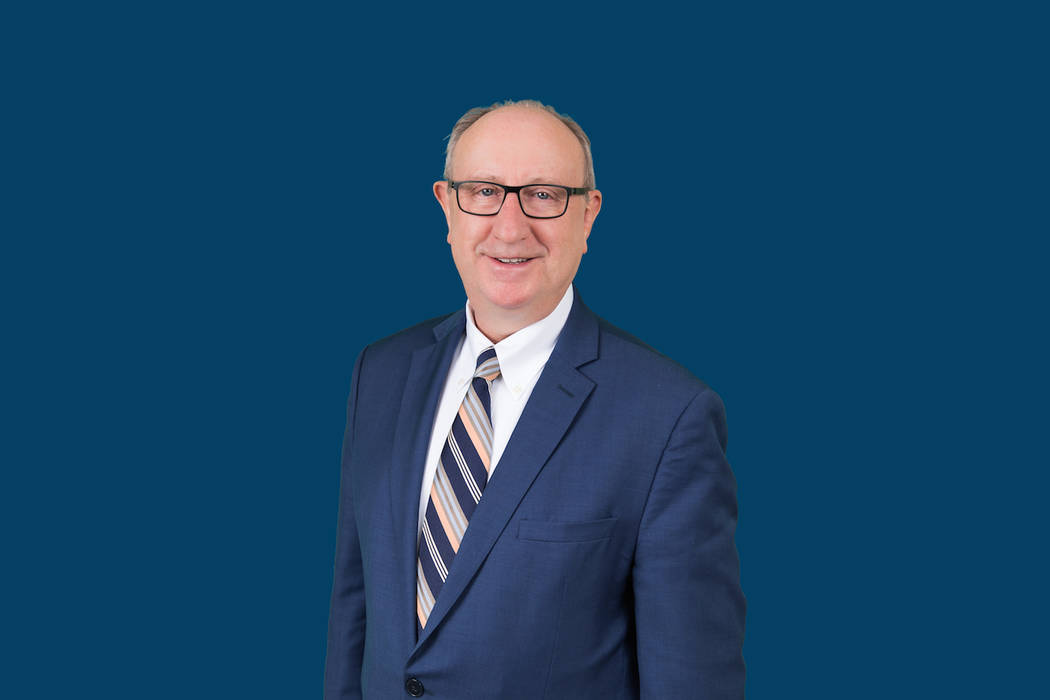 Dr. Wolfgang Gilliar was appointed dean of the Touro University Nevada College of Osteopathic Medicine in January 2019.
Q: What are you currently reading?
A: The "Fourth Industrial Revolution" by Klaus Schwab. "We will need to look to the future with our eyes and hearts open in order to meet the challenges that are awaiting us." (Gilliar quote)
Q: What is your favorite restaurant?
A: Prosecco Italian Restaurant on Eastern Avenue in Henderson. My favorite dish is their burrata served with slow-roasted tomatoes and arugula. Their meals always make me happy.
Q: Where do you work out or play your favorite sport?
A: I love to take advantage of my pool and even more, I enjoy hiking in the Sloan National Conservation Area. The views are fantastic.
Q: How do you decompress after a hard week?
A: Nothing beats a good workout, followed by preparing your own dinner with fresh ingredients.
Q: What is the biggest challenge facing Las Vegas in the next five years?
A: First, we need more doctors in all specialties and in particular, in general medical care. We all need to come together and formulate the best plans to help solidify the medical infrastructure for Southern Nevada. We have an opportunity to look at innovation for water conservation while enhancing lifestyle choices in an arid climate. The public and private sectors really need to make it a priority to work together.