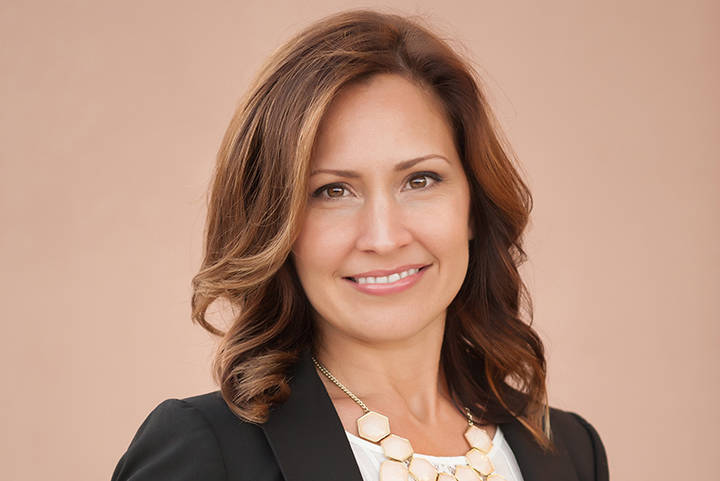 Elizabeth Delgado, AAMS, AWMA, private wealth advisor and partner in Every Season Wealth Management
Q: What are you reading?
A: I just finished reading "Born a Crime: Stories from a South African Childhood" by Trever Noah. It is a brilliant and raw autobiography of a comedian who grew up in apartheid in South Africa. I am mesmerized by stories of people overcoming adversity and the characteristics of people who accomplish great things.
Q: What is your favorite restaurant or place to take clients?
A: My favorite restaurant currently is Other Mama. It's a fun and eclectic menu with a "local" feel.
Q: How do you decompress after a long week?
A: Yoga. Every day. It's part of my routine just like brushing my teeth. It gets my mind, spirit and body right. I also love to read. Reading helps me to separate from the daily demands of life and takes me into another world and I love that feeling.
Q: What do you do to workout?
A: I practice Ashtanga yoga, a traditional method of yoga that takes an asana practice (physical movement) and brings in the principals of breathing, drishti (a focal point), and bandhas (internal body locks). It's the only physical practice that I have experienced that helps me celebrate personal victories while bringing me face-to-face with my true self (insecurities, ego, drive to achieve and fears).
Q: What is the biggest challenge facing Southern Nevada?
A: I think that one of our biggest challenges will be keeping up with the rapid growth and changes in the valley. With all of the new sports teams and entertainment, we will all be faced with more traffic, yet will have more opportunities for connection and community. My hope is that even with the changes and rapid growth, Vegas will still have the same small-town feel I have experienced over the 25 years I have lived here.