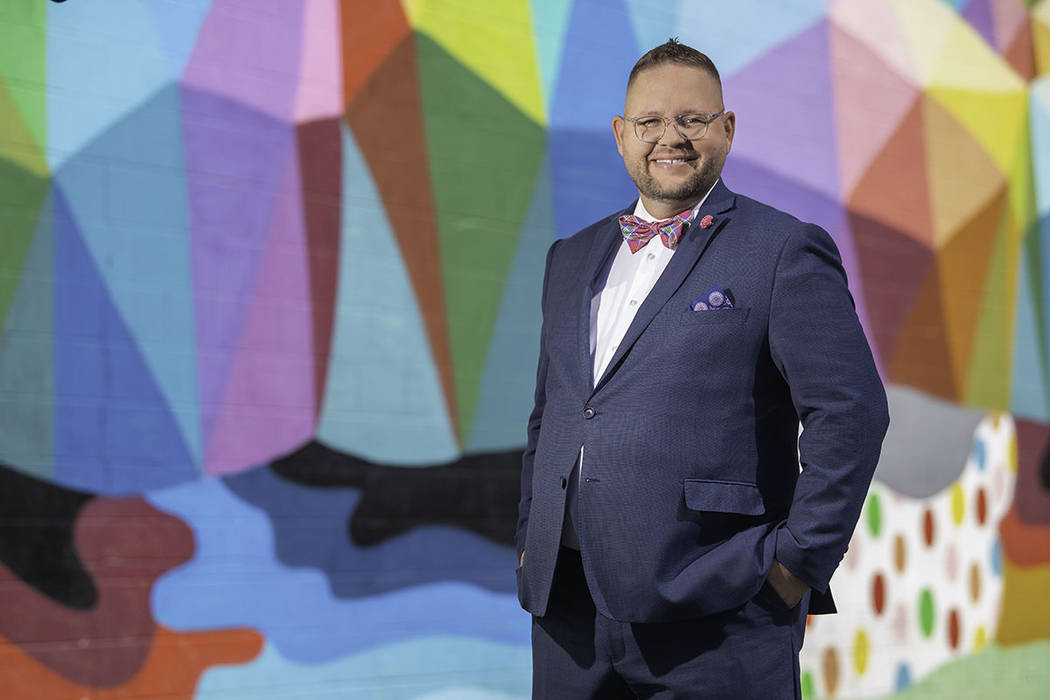 Eric M. Roberts is the president and CEO of KNIT Designing Community, a Las Vegas Architecture firm.
Q: What are you reading?
A: I just finished reading (via the coolest audiobook I have ever listened to) the book, "Talking to Strangers" by Malcolm Gladwell. It's a great book on the faulty assumptions and methods we use to understand each other. It has really impacted the way I try to listen and assess those around me.
Q: What is your favorite restaurant?
A: I am an easy mark for any restaurant serving Mexican food! My favorite spots in town are Dona Marias or Juan's Flaming Fajitas. The food is always great and I can get to either of these restaurants from multiple spots in the valley.
Q: How do you decompress after a hard week?
A: I like to watercolor and draw any chance I get. Creating art is like a meditation and it allows me to process things mentally while I am working. I try to get out in the community to draw every month with a local group that I started called Urban Sketchers Las Vegas and we sketch and watercolor in various spots around town.
Q: What is the biggest challenge facing Las Vegas in the next five years?
A: I think we are really going to see a continued squeeze on availability of qualified young professionals that companies need to keep their businesses thriving. Part of this is traced to our education system and the difficulty that we have in attracting national and global companies that require a stream of educated professionals to our valley. Another part of the gap is just overcoming the absolutely incredible job that our convention and visitors authority does in marketing Las Vegas as a place to play. Somehow we need to also promote the message that Las Vegas is a fantastic place to live, learn and work in addition to play.