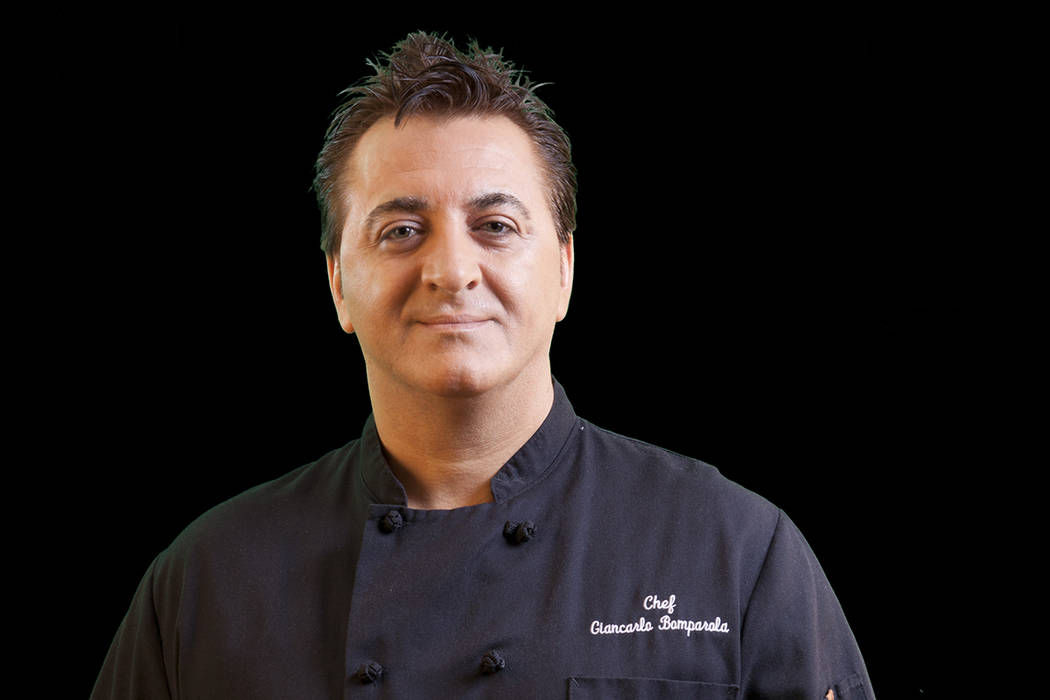 Giancarlo Bomparola is the Milan-raised executive chef and managing partner of Siena Italian Authentic Trattoria & Deli.
Q: What are you currently reading?
A: As a restaurant owner and chef, I'm constantly immersing myself in news articles on our local Las Vegas food and tourism scene to stay up on trends and find inspiration. Our local newspapers and online blogs are my regular go-to resources, in addition to books on health and nutrition. In my downtime (is there such a thing as a restaurant owner?) I read a lot of history books as well.
Q: What is your favorite restaurant?
A: For those times when I need to put down the pasta, I tend to find myself at Sushi Fever or Viva Mercado.
Q: Where do you work out or play your favorite sport?
A: While I tend to get my best workouts in the kitchen, after a late night at the restaurant I often head to the gym to decompress with an evening workout. I also enjoy tennis and soccer, which keep me quick on my feet, a prerequisite for any chef!
Q: How do you decompress after a hard week?
A: One would assume I'd like to get away from the heat of the kitchen, but I've found taking a sauna to be a wonderful way to relax and release tension. Otherwise, I tend to relax at home with a good book or a movie to quiet the mind and spirit.
Q: What is the biggest challenge facing Las Vegas in the next five years?
A: Competition is always a factor, and in Las Vegas, that will continue to be the case for restaurant owners. It's crucial to ensure every dish is top quality each step of the way, from the sourcing of ingredients to the last bite on the plate. With the non-stop arrival of new businesses, we stand out by staying true to our roots and serving the most authentic Italian cuisine in Las Vegas. Additional challenges include over-building, and the shortage of dependable, long-term employees.