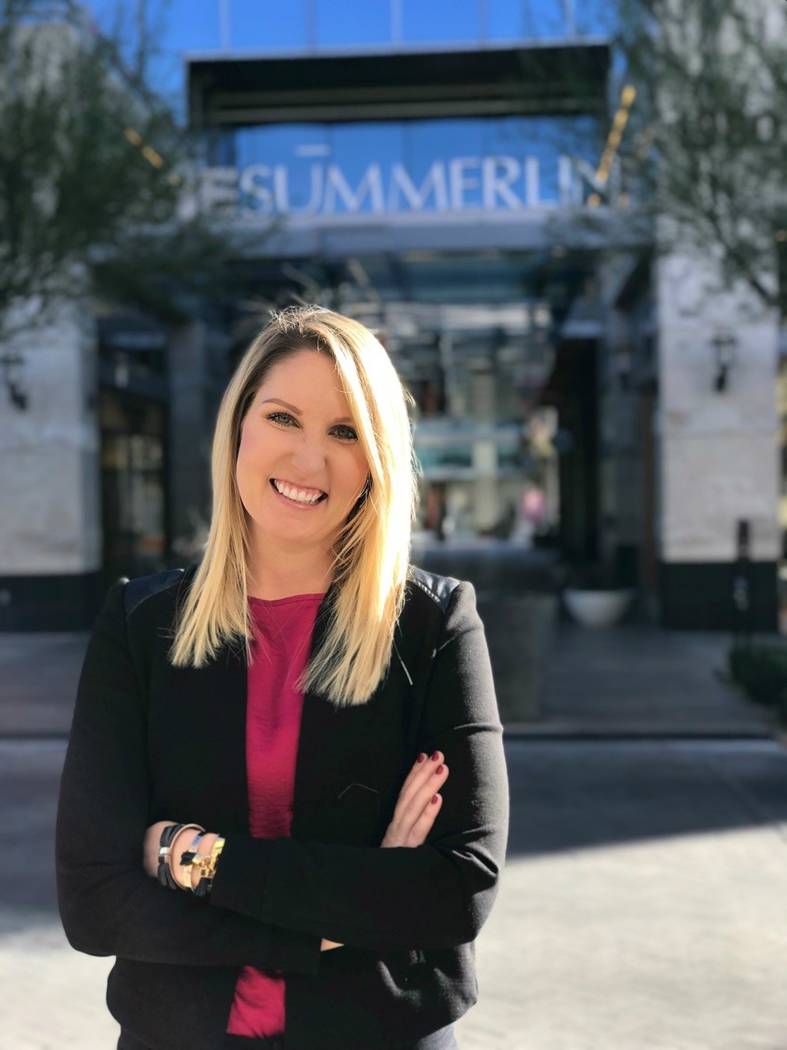 Q: What are you reading?
A: The book that inspired the Choose Kind movement — "Wonder" by R. J. Palacio. It's a fantastic read about an extraordinary boy with an extraordinary face.
Q: What's your favorite restaurant?
A: There are so many great options at Downtown Summerlin it's hard to pick just one! I enjoy Trattoria Reggiano for happy hour, live music and gluten-free pasta and pizza options.
Q: Where do you work out or play your favorite sport?
A: I am an Orangetheory fan and love to run the Summerlin trails. I will be training for the Summerlin half-marathon at the start of the new year!
Q: How do you decompress after a long day?
A: Meeting friends for happy hour at Andiron Steak & Sea or enjoying a nice evening at home with my boyfriend and furry best friend, Bella, watching "This Is Us."
Q: What do you see is the biggest challenge facing Southern Nevada in the next five years?
A: Las Vegas is a fantastic city. I'm so proud to call it home. Education is a challenge that the city as a whole needs to work on. Our children need a stronger foundation since they are the ones who will help shape our future. I'm hopeful this downfall will eventually turn into a strength.