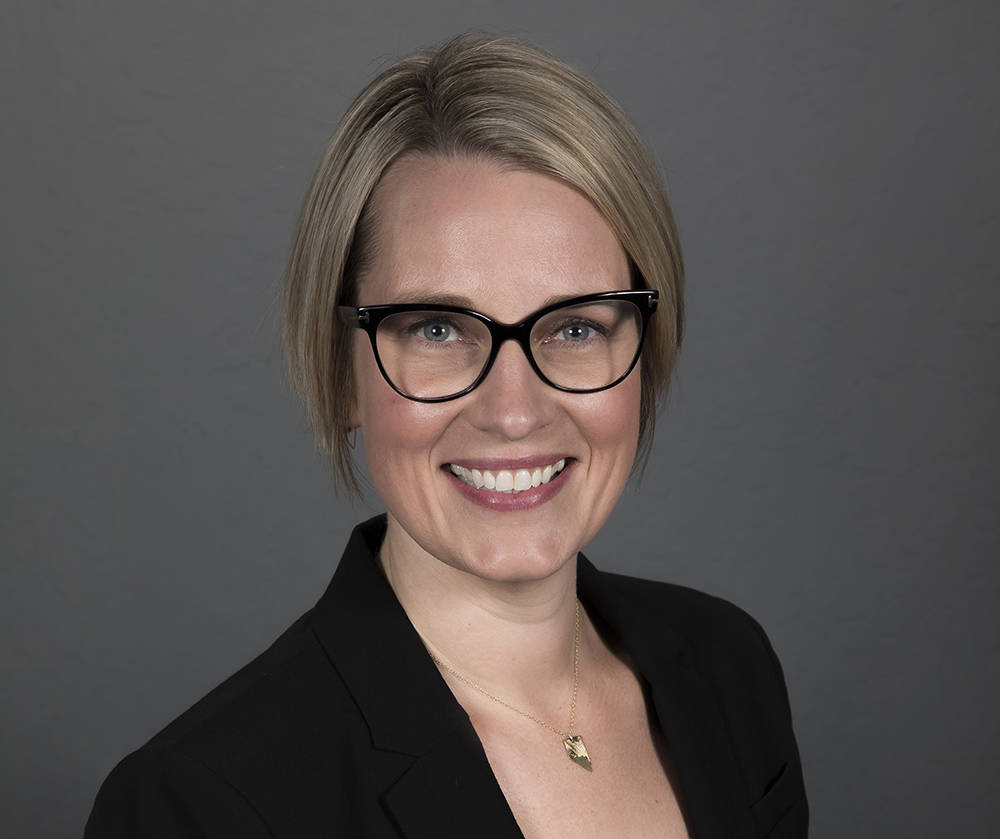 Q: What are you reading?
A: I'm reading "Sing, Unburied, Sing" by Jesmyn Ward. It's a rich story set in Mississippi about a multigenerational family and the figurative and literal ghosts that haunt them.
Q: What is your favorite restaurant?
A: I'm a lifelong vegetarian, so I take advantage of any opportunity I have to eat at dedicated vegetarian restaurants. I love VegeNation.
Q: Where do you like to take clients for dinner or lunch?
A: I am always game for Pho or tacos, regardless of what city I am in. Pho Saigon 8 in Henderson is one of my favorites.
Q: Where do you work out or play your favorite sport?
A: I've been a member of Sportswest in Midtown Reno for last 10 years. I participate in spin, boot camp and weightlifting. I am also frequently spotted running or biking along the Truckee River in downtown Reno.
Q: How do you decompress after a pressing week?
A: I typically turn on my favorite music, cook a big family meal and drink a stiff gin and tonic.
Q: What's the biggest challenge facing Las Vegas in the next five years?
A: Vegas is undergoing a pretty significant transformation. In the last 10 years it went from one of the hardest-hit communities in the country to a city with professional sports, a growing job market, and is once again one of the fastest-growing populations in the nation. The public sector has to make sure our ability to serve the needs of a thriving community keeps pace with the growth.