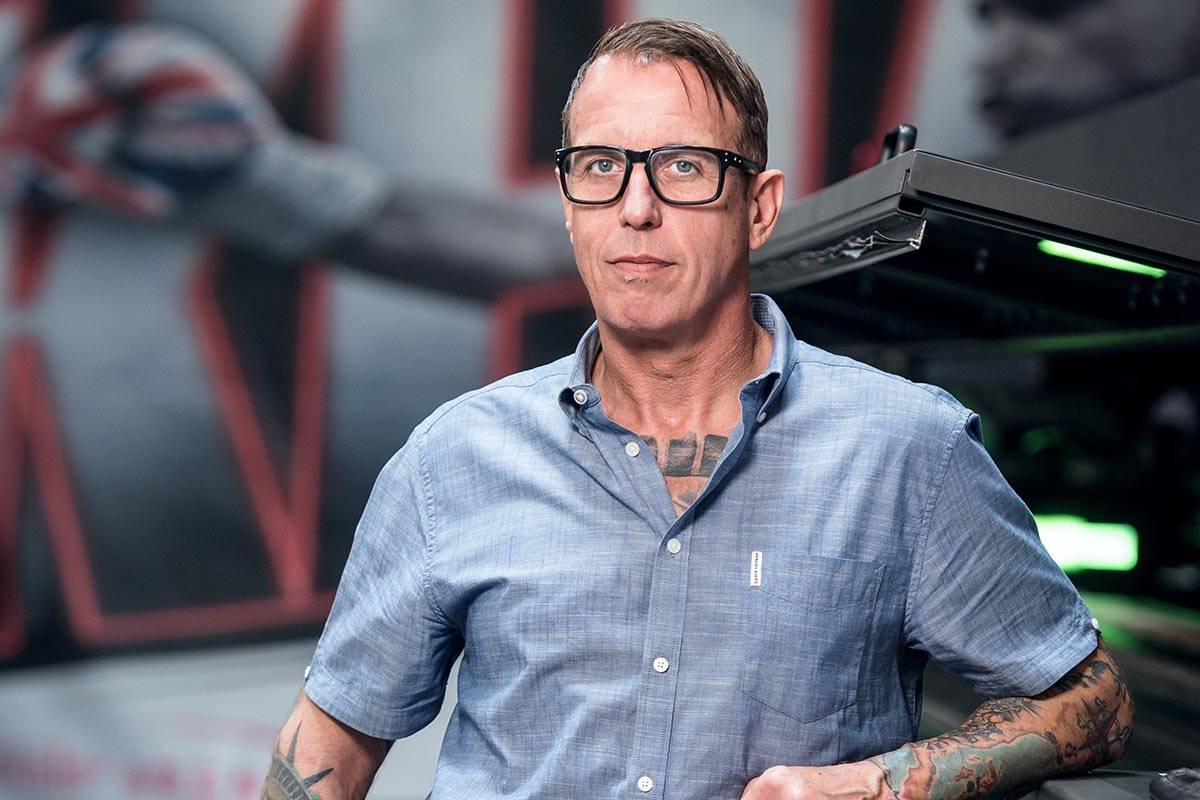 James Swanson is the owner of Screaming Images. The Las Vegas-based grand format printing and installation company. Its clients range from world-class hotels and casinos to professional sports stadiums around the United States.
Q: What is your favorite restaurant?
A: My favorite restaurant is Daisho Sushi in Henderson. Hands down, they have the best sushi in town! I'd highly recommend the Yellowtail Jalapeño Sashimi.
Q: Where do you work out or play your favorite sport?
A: I get outside to ride my bike at least 10 to 12 miles a day. Mind gets a little crazy during a long day in the shop so it helps me clear my mind. It's so important to get a reset every day — recharge the batteries and stay healthy. My favorite spot to ride is the Henderson/215 Bike Trail.
Q: How do you decompress after a hard week?
A: After a hard week, I either go for a ride on my Harley Davidson or relax on my boat with my dogs, Ranger and Charlie, who you can always find roaming the Screaming Images halls.
Q: What is the biggest challenge facing Las Vegas in the next five years?
A: Getting the city back to what it was pre-COVID-19 and, in particular, bringing back live events. We shifted gears pretty quick at Screaming Images and began using our printing skills and expertise to find some solutions for our clients. Items that would help them with daily business ops in this new Covid-world we were all thrown into. We developed products for different businesses all under the Shareshield umbrella. They're shields to maintain social distancing guidelines and give people safe and comfortable experiences from gambling or watching a sports event, to sitting in a classroom or taking in a concert. We've done our best as a company to help put minds at ease and build a comfort level with the "new norm," which will hopefully result in companies continuing to open their doors and help usher entertainment back into our lives.