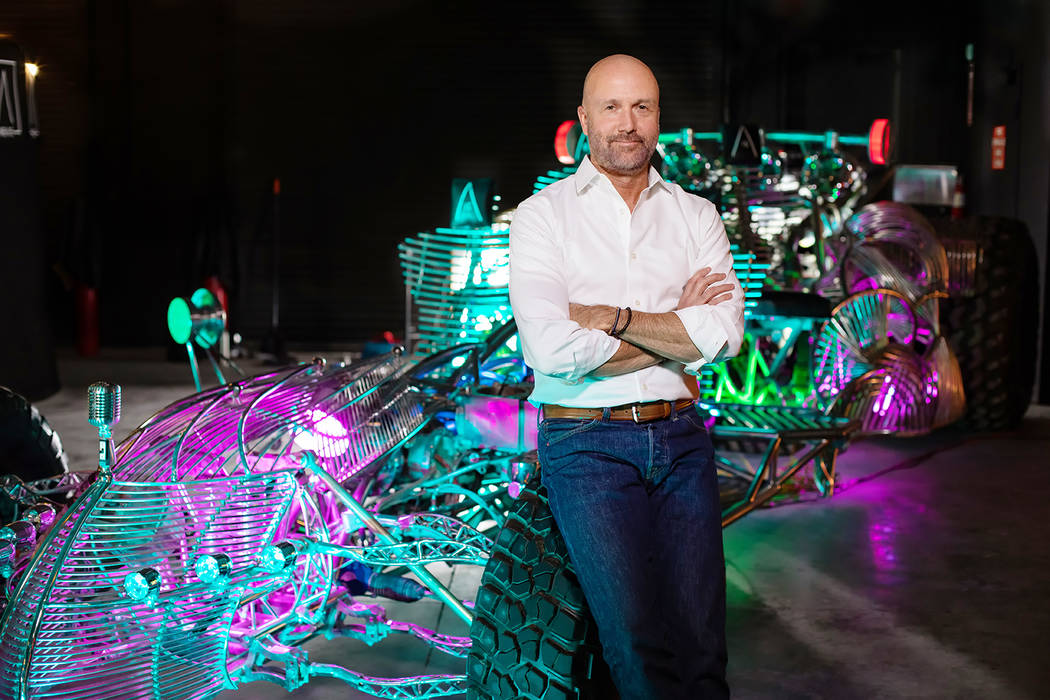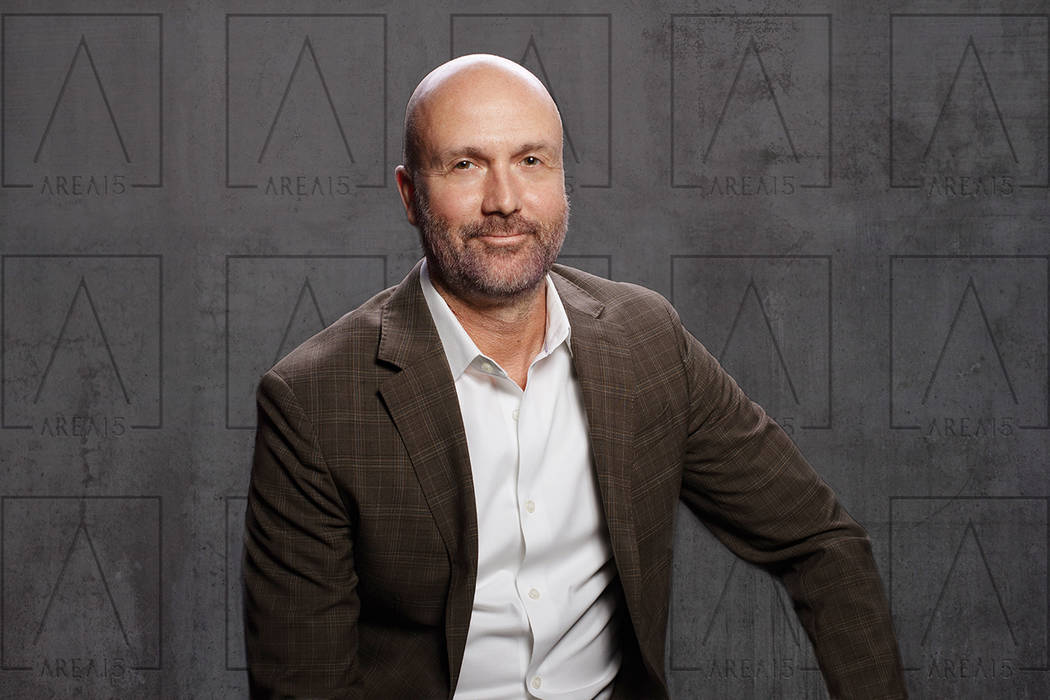 Jim Heilmann is the general manager for AREA15, a local retail entertainment center that will open in 2020.
Q: What are you reading?
A: I love "reading" audiobooks and try to have one human performance improvement book and one science fiction book going at all times. I just finished "Stealing Fire" by Steven Kotler and Jamie Wheal. I'm in the middle of "reading" "Babylon's Ashes" from The Expanse series by James S. A. Corey and I'm about to start "Can't Hurt Me" by David Goggins.
Q: What is your favorite restaurant?
A: There are so many amazing places to eat in Las Vegas, but as a former Arizonan I was really happy to see Sam Fox finally come to town with his concepts North Italia and Flower Child. I also love to enjoy simple weekend breakfasts with the family at MTO Café. Yard House is always great, too.
Q: Where do you work out or play your favorite sport?
A: I love the being outdoors and even like spending time running in the desert or mountain biking as often as I possible. In between those, I enjoy the variety of activities at Lifetime Fitness including spin, HIT and yoga. I also keep a kettlebell in my office so I can get the blood pumping in between meetings.
Q: How do you decompress after a hard week?
A: That's easy and easy question. I just want to be with my daughters. I try to focus my weekends around my amazing wife, Jenny, my oldest daughter, Gillian, and my younger daughter, Gretchen, and all their activities. Separately, I try to squeeze in as much time as I can being outdoors, attempting yoga and sweating off the stress in the sauna. I also love cinema and podcasts.
Q: What is the biggest challenge facing Las Vegas in the next five years?
A: Las Vegas is amazing at reinventing itself and we have to keep things fresh and constantly evolving to keep people's attention and interest. That's why new projects like AREA15 or the latest trend of sports tourism are so important. Being relevant, fresh, attractive and affordable, especially during the upcoming recession, is critical to our collective success.