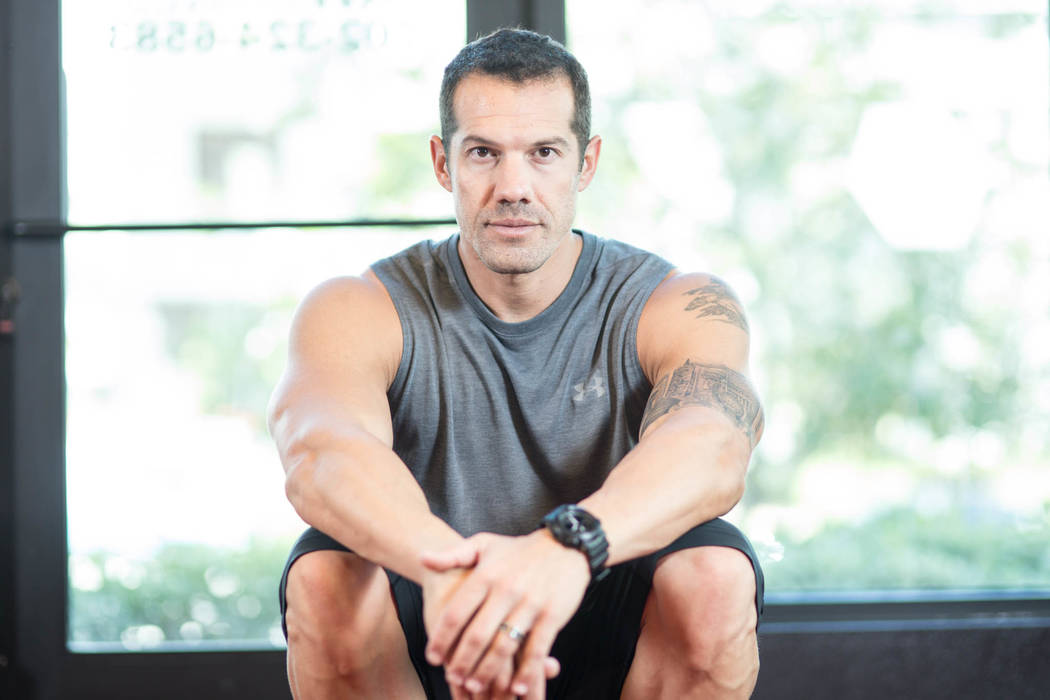 Q: What are you reading?
A: I typically try to keep several books in rotation and read one book on health or nutrition and physiology, and another on entrepreneurship, business or self-growth. Currently, I'm reading the "Gift of Injury: The Strength Athlete's Guide to Recovering from Back Injury to Winning Again" by Brian Carroll and Stewart McGill, and "Unfu*k Yourself: Get Out of Your Head and Into Your Life" by Gary John Bishop. I like to read more than one book at a time and switch back and forth between ideas so I am constantly engaged.
Q: What is your favorite restaurant?
A: There are plenty to choose from, but Mastro's Ocean Club at The Shops at Crystals is one of my favorites. Every dish I've had there was delicious with plenty of options for everyone. The environment is very upscale and modern so it's a great place to experience vibe dining in Las Vegas.
Q: Where do you take clients to dinner?
A: If we're not headed to Mastro's, there are a few other great spots we will enjoy with clients. Del Frisco's Double Eagle Steakhouse is a classic for great steaks and seafood. Echo & Rig in Summerlin is also another favorite and great place to visit for brunch, lunch or dinner.
Q: Where do you work out, or play your favorite sport?
A: I love our HIIT circuit training (boot camp) sessions at Raw Fitness for some endurancetraining and cardio or I will weightlift in our FIT areas at one of our five locations. It's easy to get caught up talking to our team members and staff; so some days I will bounce around to different health clubs around town, put my headphones in and train.
Q: How do you decompress after a hard work week?
A: Family time with my two boys and wife is the best way to wind down after a long week. I take my 9-year-old to the movies every Friday night and my wife typically has a family activity for us to enjoy on the weekends where we can all unplug and spend time together.