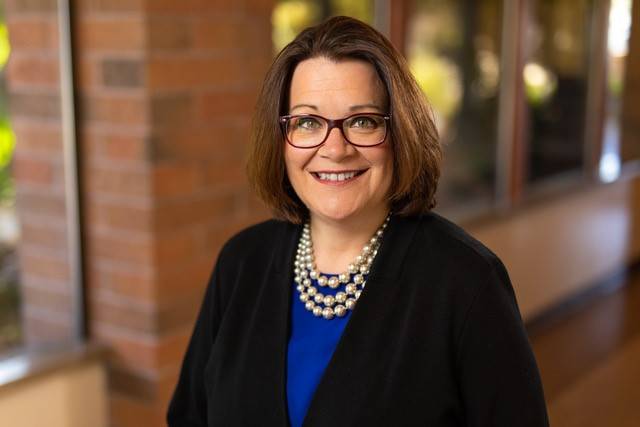 Karen Rubel is Nathan Adelson Hospice's new president and CEO.
Q: What are you reading?
A: "Presence" by Amy Cuddy. This is a follow-up to her fascinating Ted Talk a few years ago and its focus on "bringing your boldest self to your biggest challenges" is an inspiring read for me as our organization deals every day with those suffering from loss. I'm also loving "The Breakthrough Company" by Keith McFarland. This is not the book you think it is!
Q: What is your favorite restaurant? Where do you take clients to dinner?
A: There are so many great choices in the valley. It's hard to pick one! My favorites are Panevino and Vintner Grill.
Q: Where do you work out or play your favorite sport?
A: In our organization, we recognize how important it is to be fit for every stage of life. Sage Pilates in Henderson is a great place for Pilates and TRX. Its friendly environment is always a welcome place for me to make sure I'm taking care of myself mentally and physically.
Q: How do you decompress after a hard week?
A: There's a persistent myth that it must be depressing to work in hospice care. On the contrary, the acts of love and caring we see daily is rejuvenating. Outside of work, I love to be outside, and spending time laughing with friends always reboots me.
Q: What is the biggest challenge facing Las Vegas in the next five years?
A: The complex and changing landscape of health care means that how people access health care is going to continue to be a challenge here and nationwide. People getting the right care, in the right place and at the right time will need our time and attention, and we feel an obligation to help lead the way in demonstrating how effective and crucial it is to focus on patient-centered care.