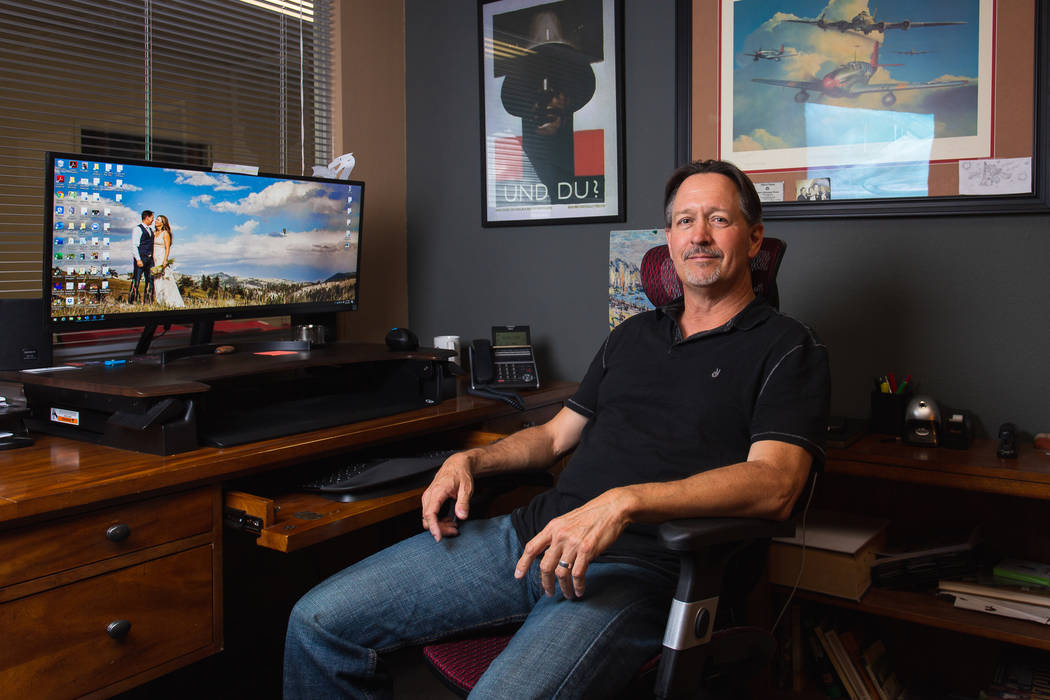 Kirk Stowers is the principal geologist and the environmental division manager for Broadbent & Associates' Henderson office. Broadbent & Associates is a environmental, water resource and civil engineering firm.
Q: What are you currently reading?
A: "Battle Cry for Freedom: The Civil War Era" by James McPherson, which I am told is the definitive work regarding the Civil War, and "The Art of Racing in the Rain" by Garth Stein. Because, y'know, dogs, I picked up the "Art of Racing in the Rain" at the airport with the thought of reading it to my children, but now I am sucked in all on my own.
Q: What is your favorite restaurant? Where do you take clients to dinner?
A: My current favorite spot to take a client is the Juan's Flaming Fajitas & Cantina that just opened up a location on Water Street, walking distance from my office. If it's after business hours, sometimes there is one of their awesome margaritas involved.
Q: Where do you work out, or play your favorite sport?
A: I'm a Planet Fitness guy for lifting weights, but my current love/hate relationship with a favorite sport is running, which I prefer to do outside with a large Siberian husky tied to my waist. Being shackled to a crazy Alaskan sled dog shaves at least 30 seconds off each mile, for those of you looking for an unorthodox training tip. I'd happily rent him out.
Q: How do you decompress after a hard week?
A: I find the running to be quite meditative, but I can't recommend Trivia Night at the Lovelady Brewery enough for maximum decompression. And if there is a Golden Knights game on the television, then all the better.
Q: What do you like most about Las Vegas?
A: What I like most about Las Vegas is closely tied to the benefits of having lived here for most of my life. It is fun to see the people I grew up with or attended high school with achieve positions where, in many instances, they are driving the development and maturity of the city I love.
Q: What is the biggest challenge facing Las Vegas in the next five years?
A: I find our boom-or-bust economy over the last 30 years or so to be a little jarring, but I believe that the city has done a good job attempting to diversify our offerings. If we can smooth out the highs and lows a bit, I think it will help Las Vegas businesses to keep a steady and happy workforce.