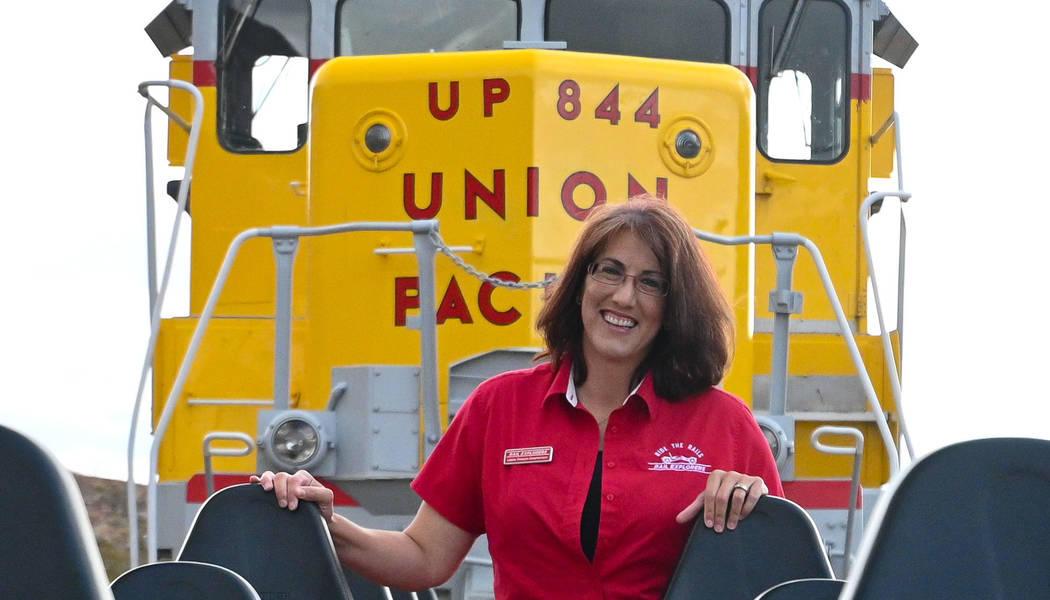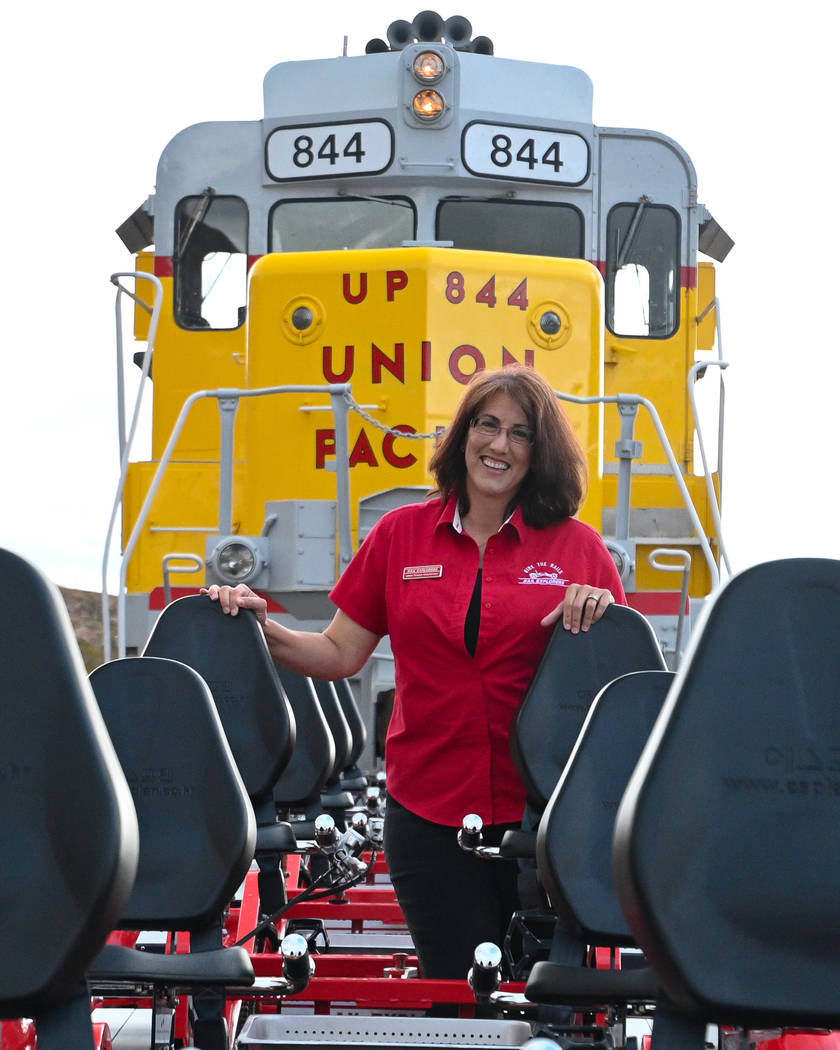 Leslie Roszyk-Stephenson is the general manager of the Las Vegas Division, Rail Explorers.
Q: What are you reading?
A: I love to read, and at times I read two books simultaneously. In the mornings, I like to start out with some sort of spiritual guidance and/or intuitive thought for the day. Currently, I am reading, "Eager to Love: The Alternative Way of Francis of Assisi" by Richard Rohr.
On my off-days, I like to read about ways to sharpen my gifts as a leader and individual by pushing my limits to explore and think differently. Currently, I am lured deep into reading "Persuasion Secrets of the World's Most Charismatic and Influential Villains" by Ben Settle.
The power of reading both of these books together is to realize how much better the world would be if we fulfilled our dreams and desires with good intent. We all have eagerness to love and a "villain" within. By using these two books together, I have been able to use desired focus and patience of my "villain" to accomplish things I have never dreamed of for the betterment of myself, my team and our community.
Q: What is your favorite restaurant?
A: Due to health restriction, I am limited to a few places that offer food for me. Being a native from Chicago, I love my pizza. I have not been able to have it for years … until, Sammy's Woodfired Pizza on Sahara Avenue came along with a dairy-free, gluten-free pizza. I love the fire pit out front and the ability to have a decent-sized and delicious pizza.
Q: Where do you work out or play your favorite sport?
A: This also depends on my mood. If I want to be challenged, I go to Orange Theory Fitness and workout as hard as I can. I can see my results on the screen and the trainers "push" me to an "all-out" at times. My competitiveness comes out when we have rowing challenges. I love the power of rowing.
Now, to play and have fun, I go to aqua class with a group of friends at my local YMCA. We love pool noodle day and having bicycle races … really! We laugh, play and have fun the whole time we are there.
Q: How do you decompress after a hard week?
A: I am really into learning, studying and researching all the holistic healing powers of nature. To unwind I go on a hike by myself, and just breathe the air, feel the wind and just be free in a world that does not have any demands, deadlines and expectations of me.
Once you decompress and release the worries of the week, it is important to know what you are putting back into you. To increase my joy, I play with my Maltipoo dog at the park. We run and chase each other. Just he and I are the only things that matter.
Plus, I enjoy date day with my husband where we take a walk and encourage each other's dreams and desires. It is often the little things that mean the most.
Q: What is the biggest challenge facing Las Vegas in the next five years?
A: Water — as a business-minded person, I love to see the economic growth we are having with our new sport teams. I grew up with such devotion to sport teams — the Chicago Bulls, Cubs, Bears, Blackhawks and even the White Sox, yet with all this growth there is a real concern with water. Look and the statistics the Southern Nevada Water District has about our residential areas and the extremely low water levels at Lake Mead. Water is an essential element for our well-being and sustainability of life. We have so many smart and talented individuals here, I hope we take our preservation for water seriously so we can continue to grow and make an economic impact upon our city and world for future generations.