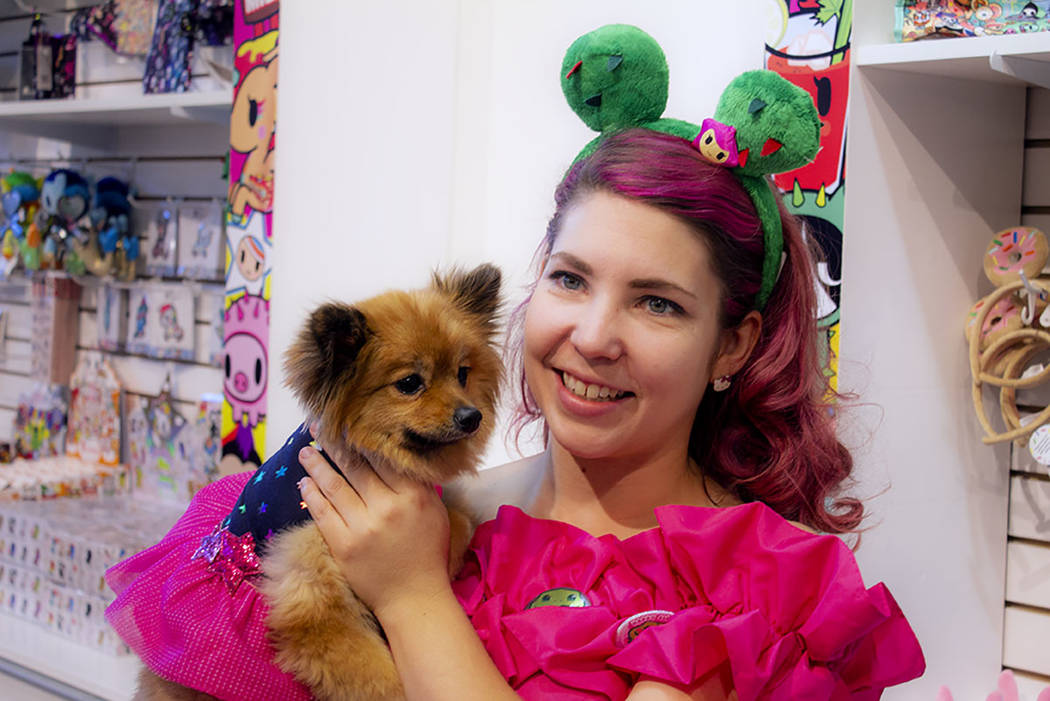 Q: What are you reading?
A: "The Prisoner of Zenda" by Anthony Hope. Reading is a rare treat for me, and I love escaping into past worlds.
Q: What is your favorite restaurant?
A: It's so hard to choose in this city, there is an amazing variety! Izakaya Go is a place I always go back to, and we try to drop by often.
Q: Where do you workout, or play your favorite sport?
A: During the holiday season all my gym ambitions disappear. Walking my dog is the only activity I can fit in. Fortunately, my job is very high activity. Running multiple toys stores during the holiday season is enough to keep of a workout!
Q: How do you decompress after a hard week?
A: Karaoke with friends! We love Ninja Karaoke, and all the fun new spots opening up on Main Street!
Q: What is the biggest challenge facing Las Vegas in the next five years?
A: It often feels that the city is still struggling to find an identity for locals to latch on to. Separate from tourism and the Strip, creating educational programs, sponsoring art and celebrating the history of the city would be a great way to encourage the current seeds to blossom. The suburbs versus city vibe can feel very pronounced, locals should love all of Las Vegas.