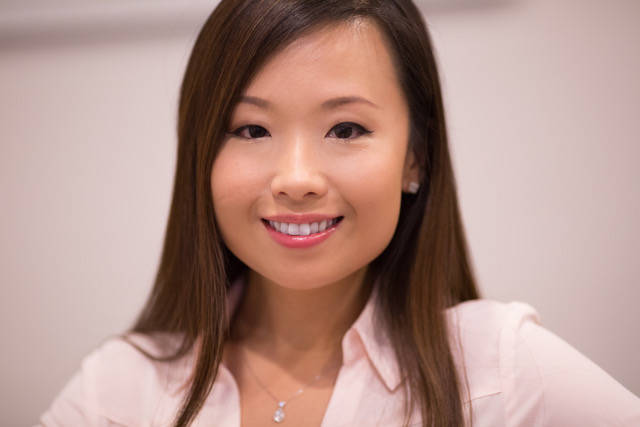 Lyft Nevada has announced Louisa Choi as general manager to oversee strategy and operations to continue the growth of Lyft's presence in Nevada.
Q: What are you reading?
A: I am currently reading "The Moment of Lift: How Empowering Women Changes," by Melinda Gates. As the co-chair of the Bill & Melinda Gates Foundation, she discusses the timely and necessary call to action for women's empowerment. Gates shares stories on lessons she's learned from inspiring people that she met around the world during her work and travels, and supplements these stories with staggering statistics on issues that need more attention, like gender inequality in the workplace. I am a big believer in women empowerment. I am fortunate enough to be in a position that allows me to create opportunities for other women to support gender equality. Reading books like "The Moment of Lift" inspires me to continue paving the way for women that come after me.
Q: What is your favorite restaurant?
A: Located in the southwest part of town, Neighbors is one of my favorite spots. They have a modern and comfortable ambiance with an assortment of classic dishes, making it the perfect place to catch up with friends or take a lunch meeting. It is also a great escape for a quiet afternoon with my newborn baby boy.
Q: Where do you work out or play your favorite sport?
A: I love being outdoors and Exploration Peak Park is the best spot to escape the city lights. Whether I want to go on a hike for amazing views of the valley or just take a casual walk, Exploration Peak Park is the place to be.
Q: How do you decompress after a hard week?
A: When I'm not at work, I love spending time with my son and husband. It's important to me to take time to be with my family and enjoy their company. I also love meditation. Taking some time out to sit in silence and refocus prepares me for what the following week will bring.
Q: What is the biggest challenge facing Las Vegas in the next five years?
A: With the continued growth of city infrastructure and an increase in population and tourism, urban planning has to be at the forefront of our city official's agenda. It's an exciting time for Las Vegas, but transportation must be kept top of mind. Through my personal experiences in Macau and the U.S., I've experienced first-hand how having limited access to transportation can affect a person's quality of life. I'm interested in the city's evolution and want to use my position with Lyft to create meaningful partnerships that will better our community. Now, in its second year, the Las Vegas Coalition for Zero Fatalities is an amazing partnership that increases the visibility and accessibility of smart ride alternatives to eliminate impaired driving fatalities. I am also working with Lyft on rolling out new access programs that will partner with organizations that help alleviate transportation hardships.