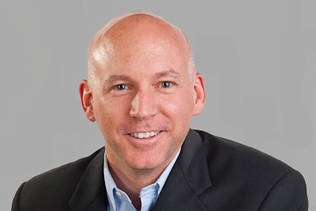 Q: What are you reading?
A: "The Things You Can See Only when You Slow Down" by Haemin Sunim. It was given to me by a very good friend. Lots of great wisdom for everyday mindfulness in our fast-paced society.
Q: What is your favorite restaurant?
A: Island Sushi. The salmon poke bowl is amazing, and the haupia-filled malasadas for dessert are to die for. It has such a relaxed atmosphere and is great place to go to enjoy a meal with friends and family.
Q: How do you decompress after a long week?
A: Hanging out in the pool with my wife; talking about our day and watching the sunset until the stars come out. The sunsets here are spectacular against the mountains as a backdrop.
Q: What is the biggest challenge facing Southern Nevada?
A: Although mental health remains a national problem for our country, it's no secret that for many years mental health care has been a serious challenge for Southern Nevada. Nevada has been ranked as the worst state in the U.S. for mental health care for the last several years. A startling two out of three Nevada adults with a mental illness received no treatment. Most alarming is that Nevada has the highest prevalence of mental illness and the lowest access to care among youth.
We need to work together at the local, state and federal levels to help remedy this deficiency and make mental health care a priority to those in need, especially our youth.