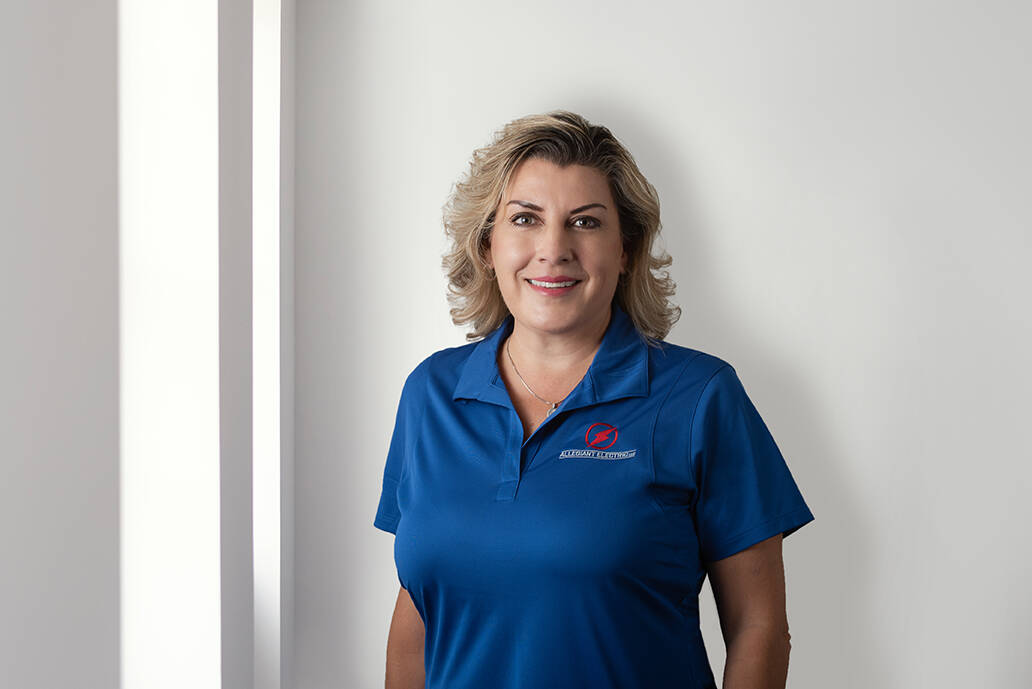 Andrea Vigil is the chief operating officer and co-founder of Allegiant Electric, LLC.
Q: What are you reading?
A: "Extreme Ownership: How U.S. Navy Seals Lead and Win" by Jocko Willink and Leif Babin.
Q: What is your favorite restaurant or place to take clients?
A: My go-to restaurant is La Vecindad. I always order their taco salad.
Q: Where do you work out or play your favorite sport?
A: Staying active is important to my husband and I, as it has become the foundation of our daily routine and keeps us on track. We work out together at the Las Vegas Athletic Club.
Q: How do you decompress after a hard week?
A: No matter what happens, coming home to my family and spending quality time with them triumphs any challenge. Whether it's watching our favorite show or movie, making dinner together or just enjoying each other's company, the time we spend together makes all the difference.
Q: What is the biggest challenge facing Southern Nevada in the next five years?
A: One of the biggest challenges that is prevalent at both a national and local scale is the shortage of skilled laborers. The global pandemic impacted worker's personal and professional lives, resulting in a change in their career paths, interests and overall dynamic. As a collective, we must work toward bridging the gap between the employer and the employee. Whether that is through targeted training programs, wages, benefits or tapping into new candidate pools, it is an evolving problem that requires our dire attention to reach a solution. Working toward strengthening our work force, will lead to a stronger community and economy.