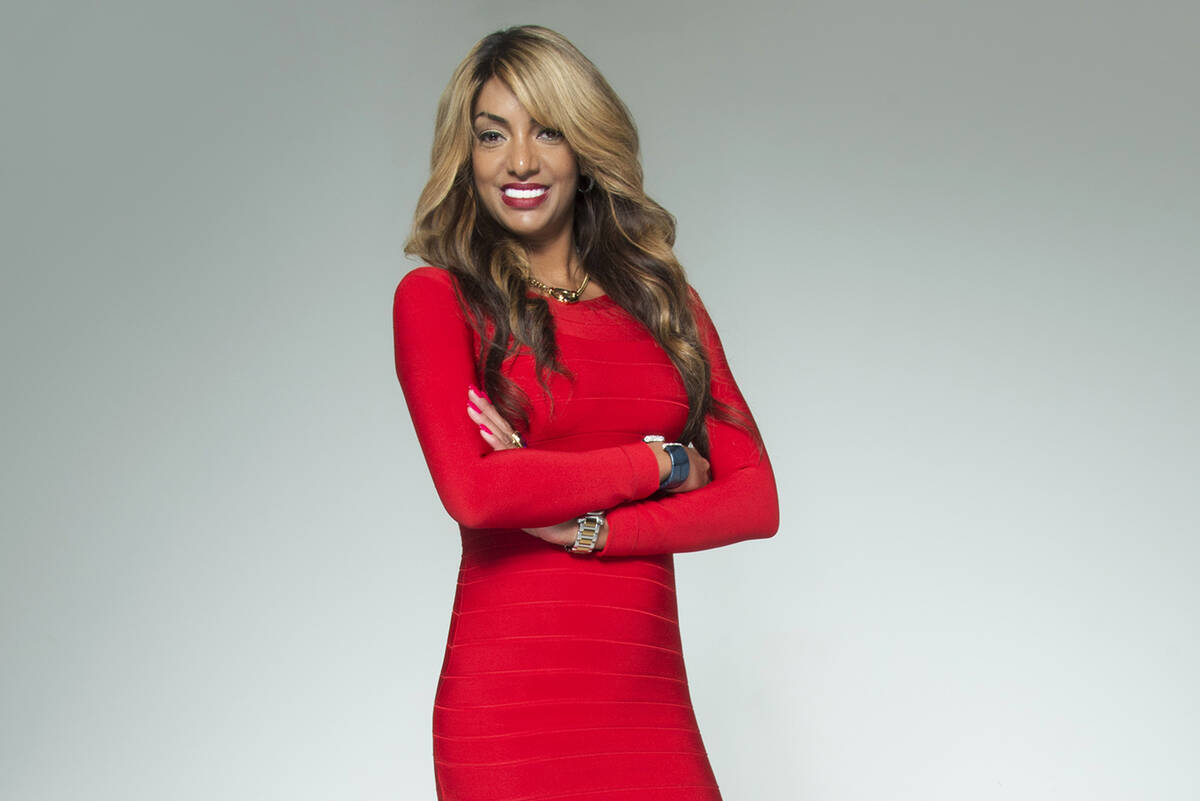 Chrishena Stanley is the owner, president and managing broker of STK Property Group.
Q: What are you reading?
A: Kevin Hart's "I Can't Make This Up- Life Lessons."
Q: What is your favorite restaurant or place for client/business meetings?
A: STK Steakhouse, because that is my favorite steakhouse. My husband and I met for the first time at STK Steakhouse and both of our companies are named STK Property Group and STK Transportation. STK stands for Stanley (my surname) Tyson (my bonus child's name) and Kerr (my husband's surname.)
Q: How do you decompress after a long work week?
A: Taking a three-hour walk with my husband and our two dogs (Rocky and Max) right around sunset when the sky is the magical shades of blues and pinks. I call it the cotton candy sunset. We walk about 10 miles, and we often go to different neighborhoods. It's a great way to decompress while discovering new areas of town. Ilike to follow this up by sharing a nice bottle of red wine with Shannon.
Q: Where do you work out, or play your favorite sport?
A: I have a gym in my home, and I also belong to Lifetime Fitness. I have been mostly using my home gym, because it is so convenient. I typically work out at least five times a week.
Q: What do you like most about living and working in Southern Nevada?
A: I love that Las Vegas has a small town feel with big town luxury. Essentially, every Michelin Star restaurant has a space in Las Vegas. There is a variety of shows to go to, and whatever genre of music you like (I like them all) there is someone in town singing it! I cannot imagine ever being bored. There are so many things to do both off and on the Strip. However, living in Las Vegas I love how quaint it is off the Strip and how easy it has been to make some amazing friends, that I am certain I will know for the rest of my life.
Q: What do you see as the biggest challenge facing Southern Nevada's Real Estate Market?
A: The biggest challenge facing Southern Nevada's real estate market is home prices are quickly outpacing most working family's income. Therefore, the opportunity for homeownership is simply not a reality for many people. While people who have owned their homes for many years are elated when they learn about the increase in property value and the amount of equity they have gained, it is a tough pill to swallow for those working families who have always dreamed of homeownership as part of the American dream and promise. Now, they will have to go further and further out of the city to places where homes are more affordable. This is sad because Las Vegas has always been a town where any working family at all income levels could buy a home. I do not see this changing anytime soon, even with the market correction. I do not foresee prices coming down significantly.