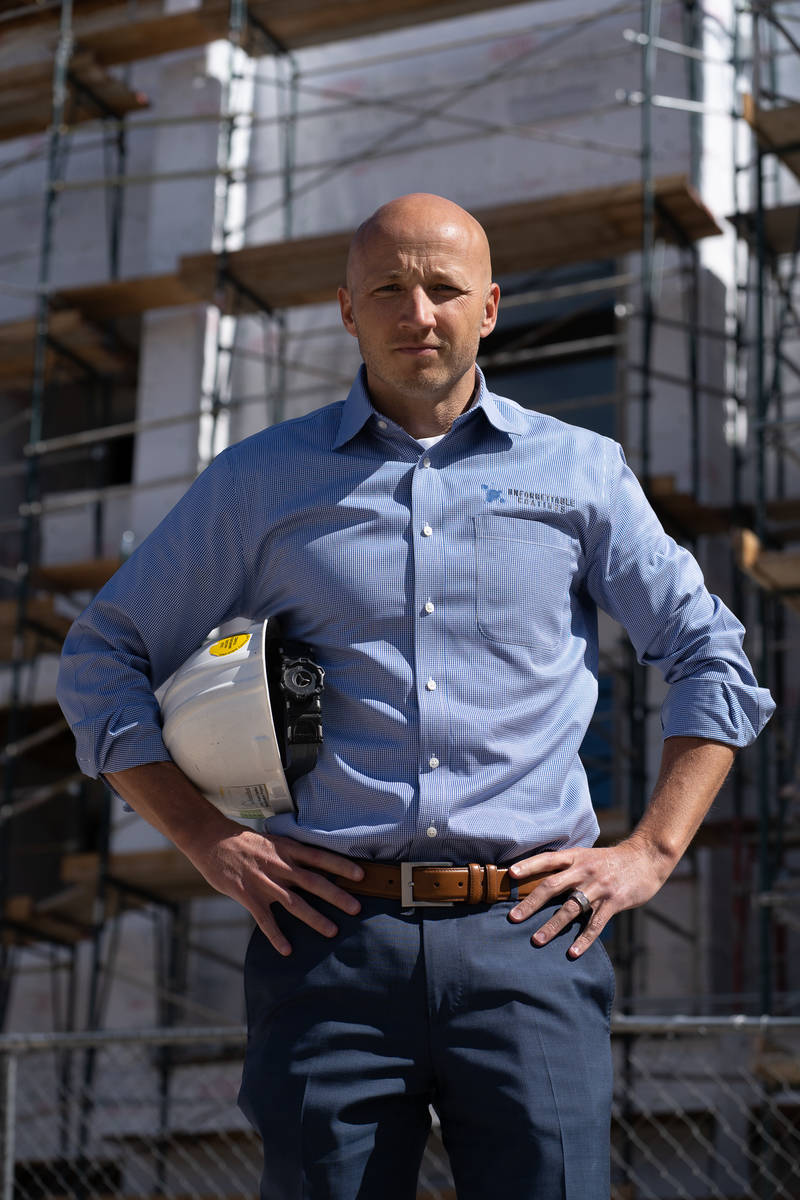 Cory Summerhays is the founder and CEO of Unforgettable Coatings.
Q: What are you reading?
A: I'm currently reading "Greenlights" by Matthew McConaughey. Memoirs are great every once and a while, as I'm fascinated by how winners are made and, more importantly, how they think. Matthew McConaughey is a winner. I like his recipe for living a life of success.
Q: What is your favorite restaurant or place to take clients?
A: Lunch? I guess that happens everyday for most! With that said, I'd say it's Sushi Fever on West Sahara. Ask for the Hulk. It's not on the menu. (You're welcome.) Having said that, lunch out isn't my go-to for client outreach. Quite frankly, it usually takes up simply too much time… and in the middle of the workday! If it were up to me, I'd meet a client at a job site and eat a sandwich with them off my tailgate.
Q: How do you decompress after a long week?
A: I spend time with my family. I have two boys that play sports and three girls that can dance all day or talk your ear off through the night. I love them with all my heart. My wife is my MVP. She is a beautiful woman that gets far too little credit. I have a quote in my home office that helps me keep family front and center. David O. McKay said: "No other success in life can compensate for failure in the home."
Q: What do you do to workout?
A: This year, a bunch of buddies and I joined an adult hockey league that plays weekly at City National Arena. Scoring goals, locker room banter, fights on and off the ice — it's like high school all over again! We were the league champs this season and intend to try and defend our title again this fall.
Q: What is the biggest challenge facing Southern Nevada?
A: I live in the construction arena and so, therefore, will speak to those challenges. Our biggest challenge is frontline labor. Of course, we need more of it but, fundamentally, we need to redefine our relationship with it. The message to our frontline labor at my firm is that they will be the leaders and even owners in the future. I believe that vision will help.
Construction trade work is lucrative, today, as it should be. It is a good time to be a painter. I have frontline trade painters making over $80,000 per year with full health benefits. These same painters have gone on to become project managers, making well into six figures. I don't believe these numbers make our firm unique. I believe a hard-working craftsman, today, can make great money at plenty of companies.
With this said, that kind of money alone isn't enough. The stats are clear. More kids live at home with mom and dad after high school than ever before. Kids are opting for things other than the trades. That's on us. We need to engage our youth. We need to be better.