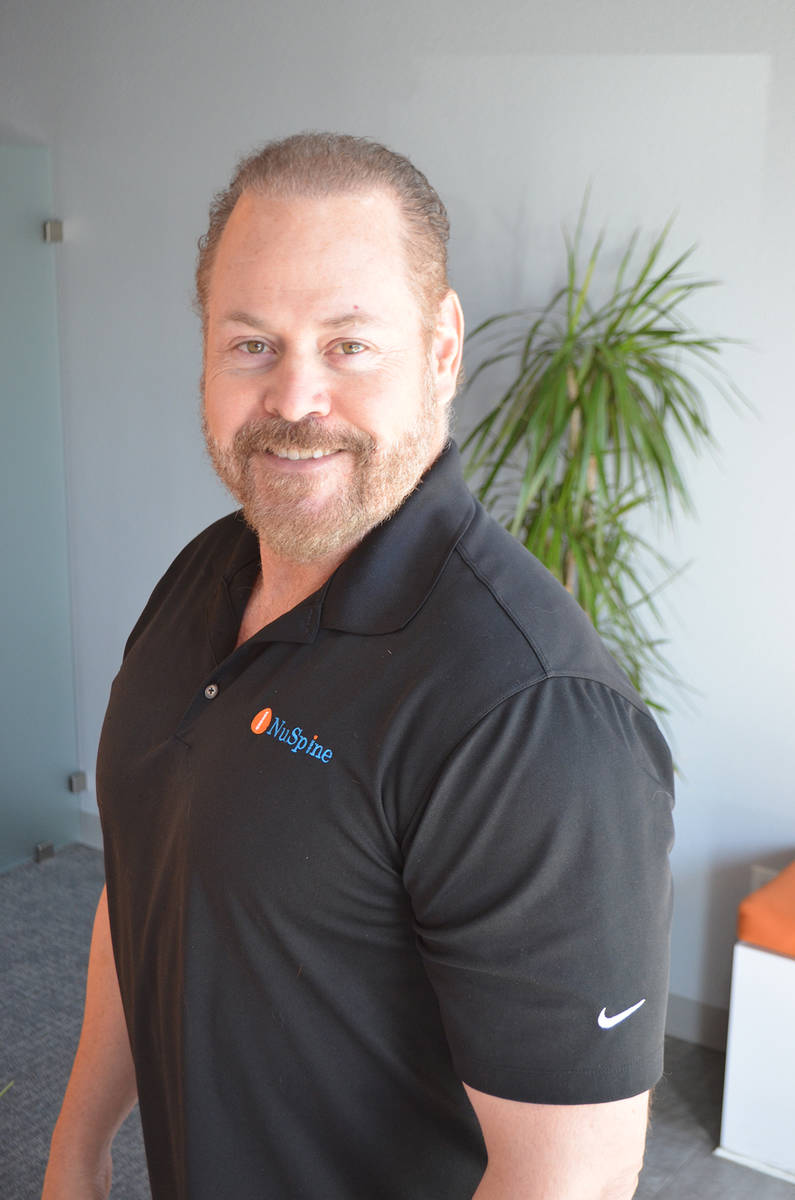 Dr. Michael Weinberger is the chief operating officer for NuSpine Chiropractic.
Q: What are you currently reading?
A: "The Carnivore Code" by Dr. Paul Salindino. I personally have been following a keto/carnivore diet for years after following Dr. Shawn Baker's work along with the research regarding positive effects a ketogenic diet can have on arthritis and pain. Nutrition is an enormous part of how chiropractors bring positive changes to our patients' health outside the clinic. The latest research in the carnivore-style diet has completely set the nutritional guidelines we have all followed for the past 50 years on its ear and the information on how well it is working for people with autoimmune disease as well as pain control is fascinating.
Q: What is your favorite restaurant or place to take clients?
A: Sammy's Woodfired Pizza is a particular favorite for lunch meetings. The atmosphere is nice and the ambient volume within the restaurant is usually pretty low so there no need to raise your voice. Also, the "California Cuisine" menu usually has something for everybody.
If a more formal event is called for, I prefer Fleming's Steakhouse at Town Square. Excellent upscale atmosphere, wonderful food and the right kind of service that makes your feel well catered to without being overbearing.
Q: How do you decompress after a long week?
A: I decompress by spending time with my family, going to movies, taking long bike rides or just finding a new and interesting places to eat over the weekend. If I need to take time just for myself, I find myself shooting arrows at the local archery range or making my own bows during the day. And, at night, I write books.
Q: What do you do to workout?
A: For the past seven years, I was into CrossFit and would go to the "Box" three to four times a week. Unfortunately, once COVID hit and placed the gyms on lockdown, my go-to places permanently closed their doors. It really is a pretty sad situation and I miss it very much. Nowadays, I bike and lift weights at EOS. EOS also has a pool and I recently decided to begin practicing what I have been preaching to my patients by getting myself into the pool. I try to swim continuously for 20 to 30 minutes at a time without counting laps.
Q: What is the biggest challenge facing Southern Nevada?
A: The biggest challenge, I think, is how we are going to comeback as a community and emerge out of the implemented COVID restrictions. There are businesses and jobs that are not going to be re-created, even when the final restrictions are lifted and the tourists return. Personally, I believe visitors will come back quickly and Las Vegas tourism will be at full capacity again very soon, but there are still going to be many who will have no business or job to which they can return. My hope is that with the overall return of industry, there will be an equal return of employment.