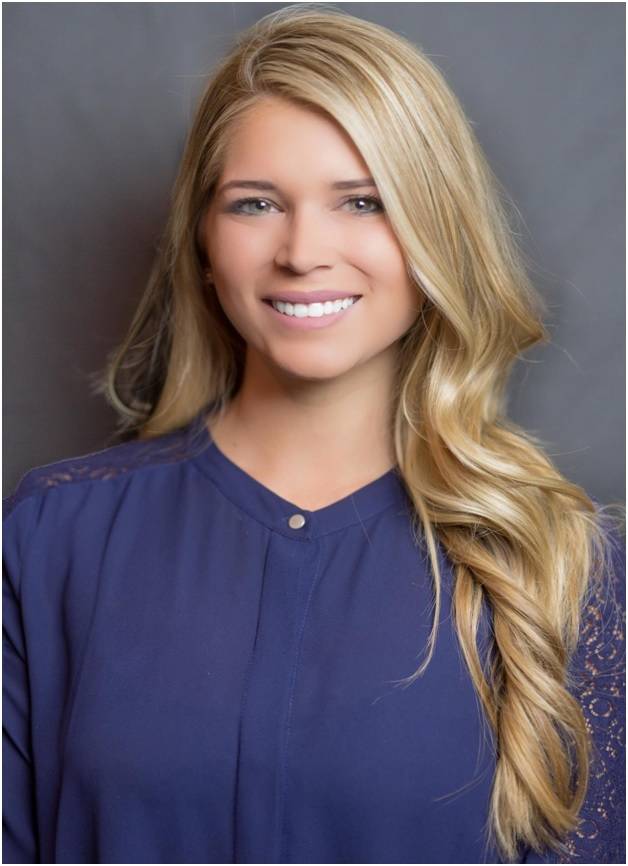 Samantha Flaherty is the client relations manager for Encore Landscape Management LLC and the president of CREW, Commercial Real Estate Women.
Q: What are you reading?
A: I am a part of an industry book club, and we are currently reading "The Book of Joy: Lasting Happiness in a Changing World" by The Dalai Lama and Archbishop Desmond Tutu. The book takes place with the two of them spending a week together, telling stories, comparing religious beliefs and sharing their secrets to finding joy, even when faced with the obstacles of life. It's an interesting perspective that we can choose joy, not despite our difficulties, but because of them. And I think we could all use a little extra joy right now!
Q: What is your favorite restaurant or place to take clients?
A: You can't beat the lunch special at Vintner Grill. Great food, top-level service and an excellent atmosphere. It always makes an impression. Other favorites are Nora's Italian Cuisine and DW Bistro.
Q: How do you decompress after a long week?
A: My husband and I have created a habit of "Friday Thai-Day." When it's been a long week, we agree (usually by Tuesday) that I won't cook on Friday. We give our toddler a "fun" meal like chicken nuggets or mac and cheese, put both kids down half an hour early and order Thai from our favorite spot, LucKi Thai, to enjoy on the couch with a show or movie. The restaurant now knows our order, which is equal parts amazing and embarrassing. It's definitely something to look forward to throughout the week.
Q: What do you do to workout?
A: My workout routine mostly consists of doing arm curls with an infant and 5Ks chasing a toddler around the house… does that count? In all reality, when I need to relieve stress or clear my mind, I'll hit the treadmill. We purchased one for the house at the beginning of quarantine, which has been incredibly convenient.
Q: What is the biggest challenge facing Southern Nevada?
A: Currently, and most obviously, the pandemic. With the hospitality sector facing such strong restrictions, we've seen drastically high unemployment rates. Even as our state begins to reopen, we will continue to face external challenges, such as people from other states and countries fearing travel, and corporations and organizations that may deem conferences and conventions as too risky. Nevada has come a long way in trying to diversity its economy, but the casinos and hospitality industry are still incredibly dominant.