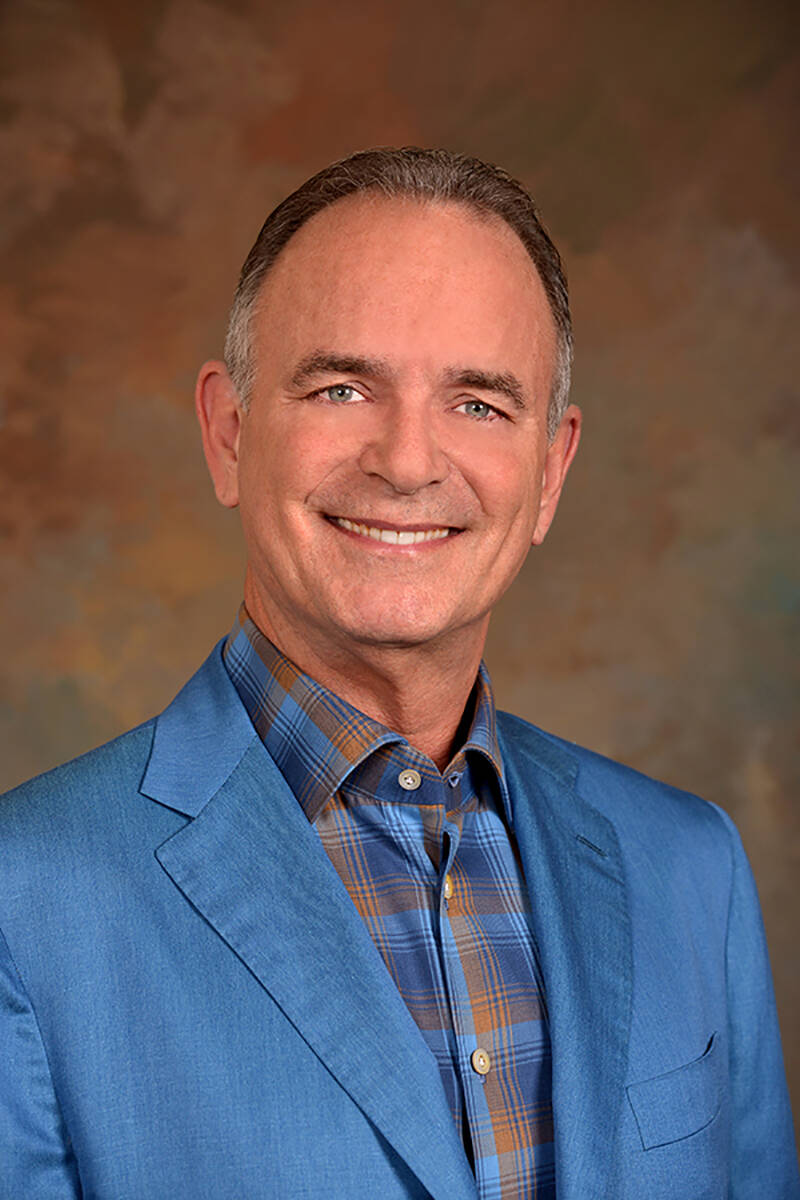 GARY ACKERMAN, owner and principal dealer of Gaudin Motor Co. The Las Vegas car dealership celebrates its 100-year anniversary this year.
Q: What are you reading?
A: To keep it interesting, my book list usually includes a mix of fiction and non-fiction. I am currently reading "Lesson from Leaders Volume 1" by Marshall Goldsmith, Sam K Shriver and Kathy McDermott. As the successor to the legacy of Gaudin Motor Co., I am always searching for ways to make my leadership more effective. I like to lead by example and through the book, I am able to draw inspiration from business leaders to become someone that not only leads my company effectively, but someone who inspires my team to be the best they can be.
As for fiction, I am currently hooked on George R. R. Martin's "Dances with Dragons," the prequel to "A Song of Ice and Fire," better known as "Game of Thrones." Between the engaging characters and masterful storytelling, I find myself constantly in anticipation of what happens next.
Q: What is your favorite restaurant? Where do you take your clients to dinner?
A: Due to the unprecedented events of the past two years, we have not had the chance to dine at our favorite restaurants. Prior to the pandemic, my go-to places to eat were Gaetano's Ristorante in Henderson and D'Agostino's Trattoria. Perfect for dining with my family and/or clients, both restaurants serve amazing Italian food. For larger parties, Gaetano's has an impressive wine selection and a varied menu with something for everybody. For smaller groups, D'Agostino's is a cozy, intimate restaurant run by a husband-and-wife team that serves mouthwatering seasonal homemade Italian specialties.
Q: Where do you work out, or play your favorite sport?
A: With Las Vegas' close proximity to Utah, my wife, Debbie, and I find ourselves out in the mountains of Utah for most of our favorite outdoor activities. In the winter, we love riding snowmobiles through the majestic winter landscapes.
When the snow melts, we trade the snowmobile for horses. We are absolutely enamored with nature, so we try to get out to the mountains whenever we get a chance.
Q: How do you decompress after a hard week?
A: As the owner of a family business, my family is the most important thing to me. Coming home to my beautiful wife, Debbie, my kids, and five dachshunds, instantly puts a smile on my face. When we have the chance, we try to spend time with our large extended family, collectively known as "The Tribe."
Q: What is the biggest challenge facing Las Vegas in the next five years?
A: While we are seeing exponential growth throughout all of Las Vegas, I believe some of the biggest challenges facing Las Vegas are water, education and medicine. Though we are celebrating 100 years in business, 67 of those have been in Las Vegas. As an active member of the community, I believe it is important to make sure we are contributing and making a positive contribution throughout Las Vegas. Through Gaudin Gives, our community-facing volunteer program, we try to engage the community and provide assistance where we can, including partnerships with prominent community leaders and members.