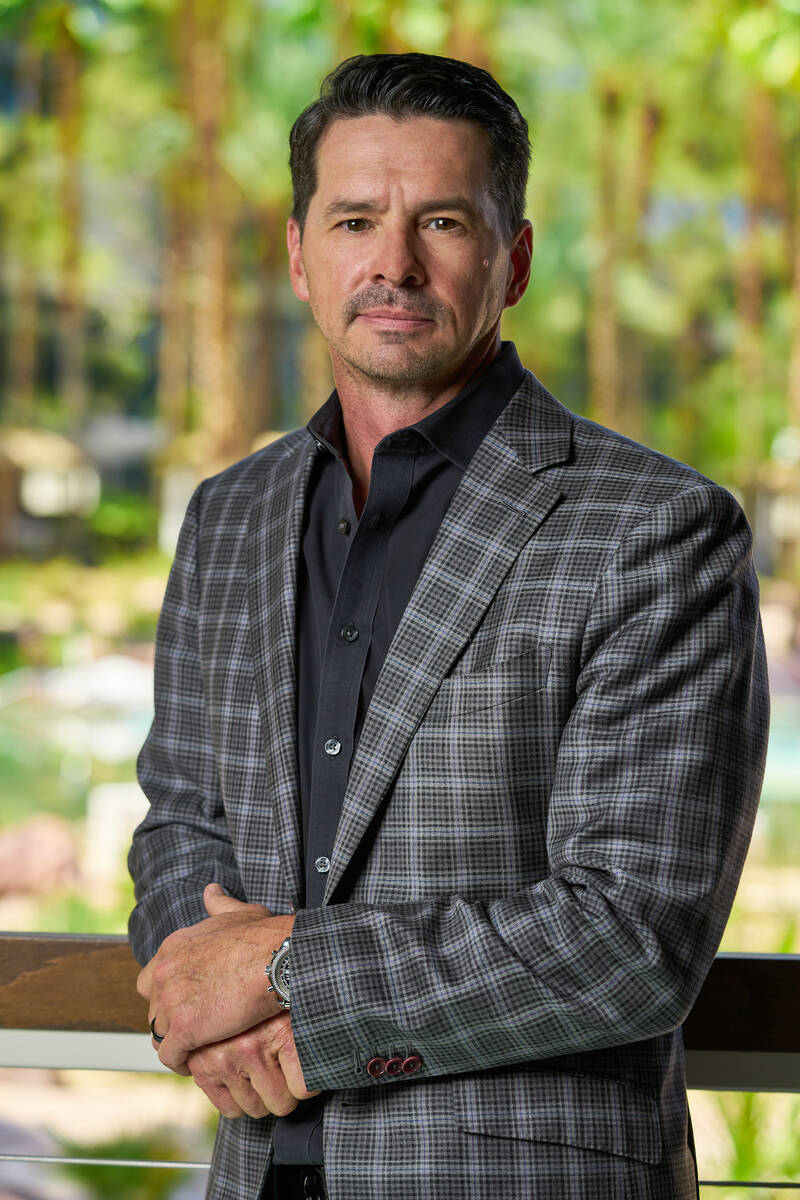 Gary Scott is the chief operating officer for JC Hospitality, an investment, development and management group, which is an owner of the Virgin Hotels Las Vegas. The longtime casino executive is a life-long resident of Las Vegas. He also sits on the board of the Las Vegas Business Academy.
Q: What are you reading?
A: Honestly, I really haven't read anything every compelling, recently. The last good book I read was "Outliers: The Story of Success" by Malcolm Gladwell. Honestly, my free time is consumed with kids' baseball, dance recitals, traveling and all the great sporting events we have in Las Vegas. I spend more time away from home than at home due to all the events we are committed to.
Q: What is your favorite restaurant? Where do you take clients to dinner?
A: I spend a lot of time at the property, Virgin Hotels Las Vegas, and enjoy so many of our restaurants. My current favorite is Todd English's Olives as I used to enjoy it so much when it was at another Vegas resort. I also enjoy Nobu as I think the service and food quality are amazing. However, when I'm taking clients, we hit Strip restaurants like Carbone at Aria or SW Steakhouse at the Wynn and when it's our friends we tend to go to more local restaurants. We very much enjoy Hank's at Green Valley Ranch or Bella Vita.
Q: Where do you work out, or play your favorite sport?
A: I'm a member at DragonRidge Country Club in Henderson and will work out at the facility there. I made the switch from Lifetime Fitness last year. DragonRidge is a beautiful facility with all the equipment you could possibly need and it has also helped me get to know my neighbors and enjoy the neighborhood.
Q: How do you decompress after a hard week?
A: Lots of wine! Truthfully, spending time in the gym becomes therapeutic as it helps remove the stress and clear the mind. If that doesn't work on a particular day, then I divert back to scotch or wine. The combo seems to always resolve hard weeks.
Q: What is the biggest challenge facing Las Vegas in the next five years?
A: Consumer pricing. I believe inflation is the largest issue we will have to account for and the impact to consumer pricing. Wages have increased, goods and materials have increased, and shipping and freight are seeing price adjustments. When these items start to cost more, businesses will start to raise prices to drive similar margins. I realize we are in a cycle and that everything eventually corrects itself, but prices generally rise and rarely come back to what they were previously. Vegas needs to still be an affordable tourist destination and we need remain focused on having a segment dedicated to "value." That value just may cost more than it does today.