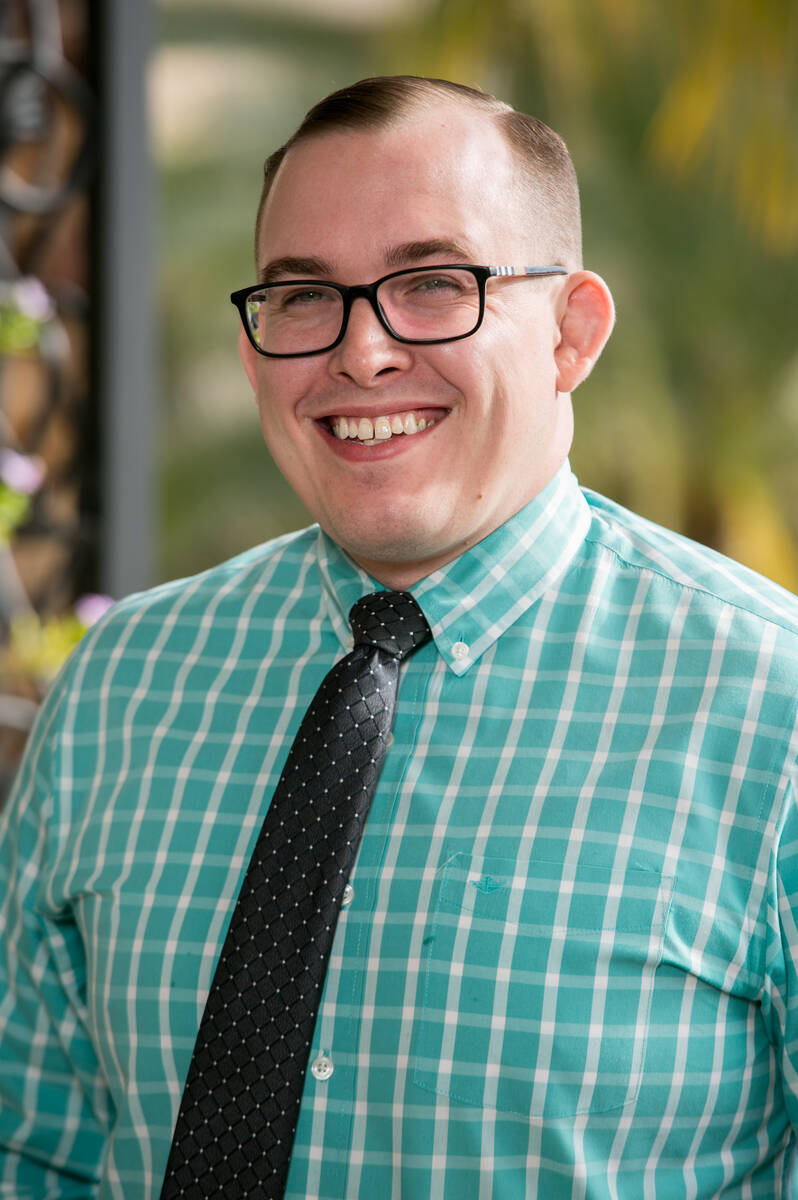 Grayson McNees is the general manager of Tuscany Suites.
Q: What are you reading?
A: I am currently reading "Sandman" by Neil Gaiman. Neil is one of the great storytellers of our era and a favorite author of mine. His worlds provide a great escape from the day.
Q: What is your favorite restaurant or place to take clients?
A: Typically, we stay on property and go to Pub 365 or Tuscany Gardens, but if we are going off property Piero's is a favorite. Piero's captures old school Vegas in its atmosphere and has great food and service.
Q: How do you decompress after a long week?
A: I am a major foodie and typically spend my weekend overindulging at restaurants and breweries, which this city is amazing for. I also enjoy binging the latest shows with my wife, Jessi, and our three dogs.
Q: What do you do to workout?
A: I have been into Brazilian Jiujitsu for quite some time and was the reason I originally relocated to Las Vegas. Grappling is a great outlet, providing both a mental challenge as well as a great physical workout.
Q: What is the biggest challenge facing Southern Nevada?
A: The obvious answer is recovery from COVID-19, but there is also a large schism within the population. I believe that finding unity is one of the problems that must be addressed as we come out of the pandemic and recover as a city.