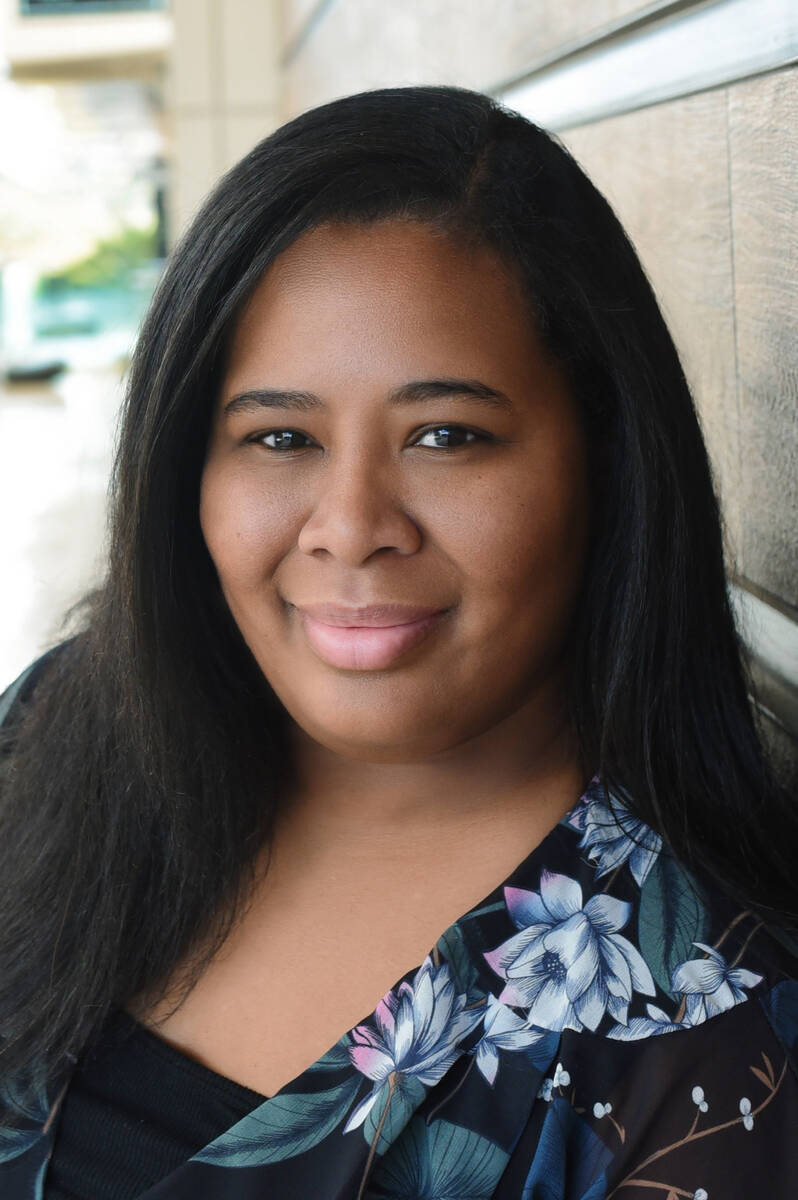 Mozell Williams is the president of Apogee Management Corp., a Las Vegas property management company.
Q: What are you reading?
A: I am actually reading a few different pieces of literature. With my division, we are all reading "The Art of War" by Sun Tzu. I like to introduce books to my team that will help foster both personal and professional growth. At home, I just started reading "World of Wonders" by Aimee Nezhukumatathil. It's a beautiful narrative of nature's magical presence in our everyday lives. And, if I am being true to myself, I am finishing up the last saga of my favorite Japanese manga, "Bleach" by Tite Kubo. I love manga series because there is so much triumph in the struggle and sadness of the characters' stories.
Q: What is your favorite restaurant or place to take clients?
A: My favorite restaurant is Mr. Kim's. It is an all-you-can-eat Korean barbecue restaurant where you cook the food yourself. I like it because it allows for conversations to be held throughout the entire lunch or dinner process. I mainly cook the food as a way of letting the other person talk more about themselves. It is a much more relaxed atmosphere, which easily lets people drop their guard a little in a friendly manner.
Q: How do you decompress after a long week?
A: We usually have Friday Fun Night in our home. My children and I love playing board and video games together. We'll order out for dinner that night and then go out for our dessert. We love boba tea, so most of the time we are at Feng Cha or Ding Tea. We also like SomiSomi for their soft serve or Pinkbox Doughnuts.
Q: What do you do to workout?
A: A couple of months ago, I started walking around my neighborhood as a way of exercising. The weather is getting nicer and somewhat cooler in the evening, and it is nice to get some fresh air. So, I just try walking a little further each week.
Q: What is the biggest challenge facing Southern Nevada?
A: We all understand the impact of the pandemic and are all slowly bouncing back. As a service-industry driven city where most of our activities and entertainment require physical attendance, I think our challenge will be finding a newer "new normal." I went to a comedy show two weekends ago where we had to wear our masks the entire show. That was a new experience, but I think it was a necessary precaution. At a concert last month, our phones were locked up because the entertainer wanted us to focus on the atmosphere and the music rather than taking pictures and posting to social media. I thought that it was another necessary reminder of our new normal. And I was appreciative that we could focus on what was important that night: Enjoying life again.