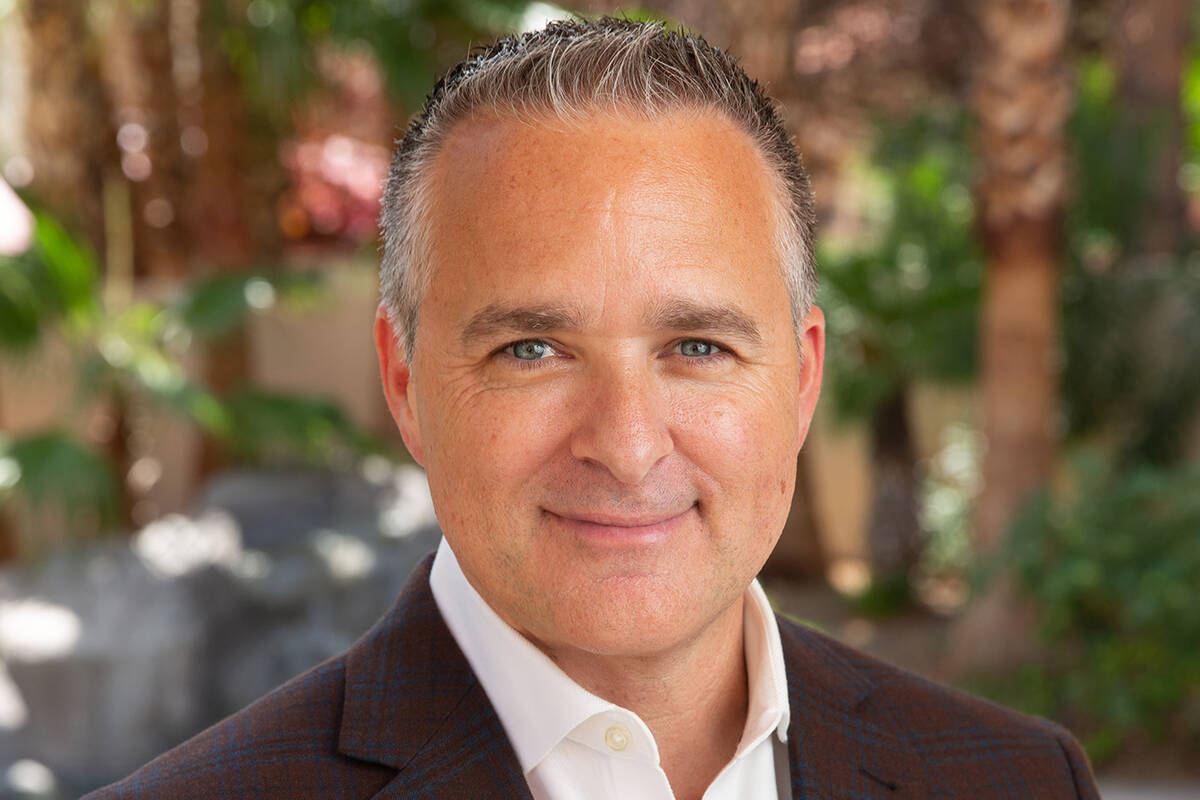 Troy Reierson is the new CEO of Berkshire Hathaway HomeServices, Nevada, Arizona and California Properties.
Q: What are you reading?
A: Reading a couple of books currently, "The End of the World is Just the Beginning," by Peter Zelhand and "I Love It Here," by Clint Pulver
Q: What is your favorite restaurant or place to take clients?
A: I am a big fan of Hell's Kitchen. The service and food are second to none, offering an incredible experience. I am continually impressed with their organization and how they treat a dinner or lunch as a branded experience to be shared with others.
Q: How do you decompress after a long week?
A: I spend time with my incredible wife and daughter as I have been blessed with an amazing family who loves and supports me. Whether we are just hanging out in the backyard playing games and talking or dashing over to California to take in some beach air, we always have a great time together.
Q: What do you do to workout?
A: I am a swimmer, grew up swimming at a very young age. When moving to Vegas a few years ago, the one non-negotiable was a pool, which has allowed me to get back to my roots and swim laps (almost daily). When not swimming I try to get in a walk or practice a core workout that was given to me a few years ago.
Q: What do you love most about Las Vegas?
A: The weather and being a part of a 24-hour city! I prefer cooler weather, (being Norwegian) however, I have really adjusted and greatly enjoy outdoor living. Even though I am not one to frequent the Strip, it is incredible having the opportunity to catch a world-class dinner or show on almost a moment's notice.
Q: What is the biggest challenge facing Southern Nevada?
A: To state the obvious: water. We can't ignore Lake Mead standing at a 22-year downward trend and now at its lowest level since 1937. It's going to take all of us and those new to the area focusing on conservation. I view this issue as I would view any other. Be kind to one another and do the right thing, together. This solves the majority of our problems.