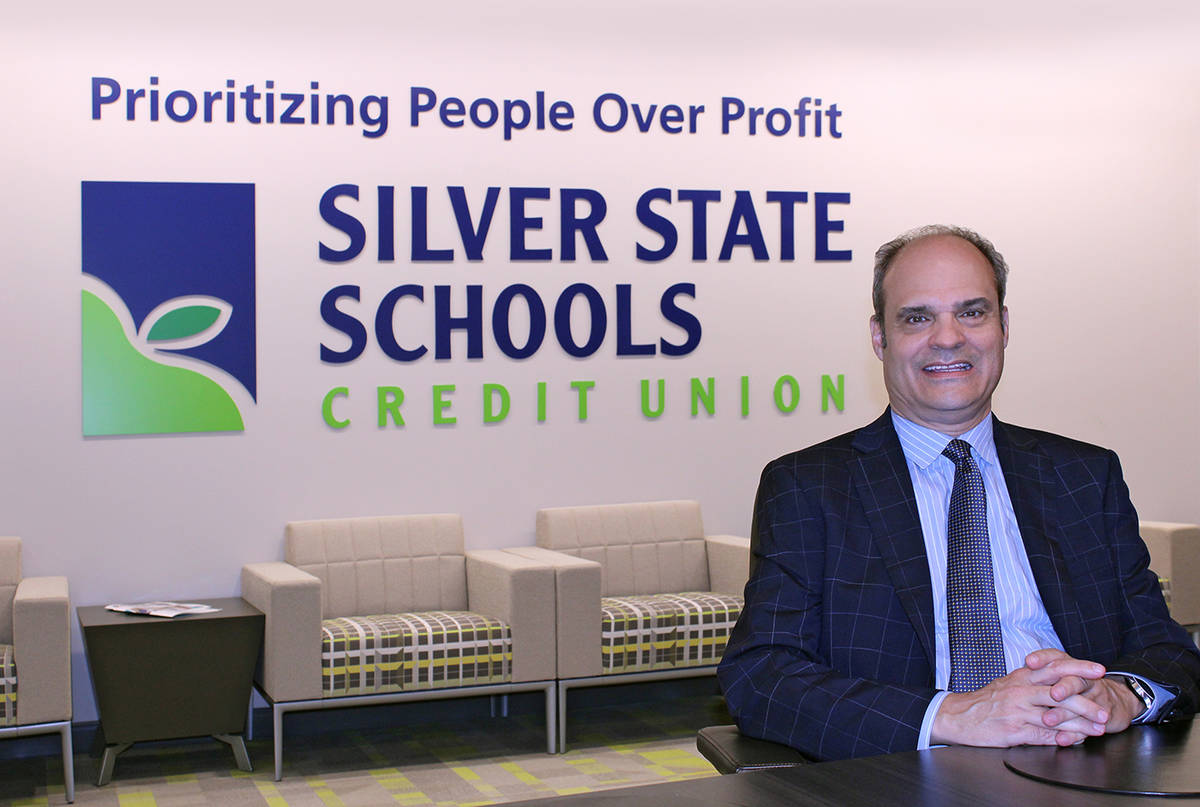 Raymond C. Wilson serves as the senior vice president/chief financial officer for Silver State Schools Credit Union, a full-service financial institution. He serves as the secretary/treasurer of the Silver State Schools CU People Over Profit (POP) Foundation, a charitable 501(c)(3) organization. He is also the founder and chairman emeritus of the Las Vegas Health & Fitness Chamber of Commerce.
Q: What are you reading?
A: I am reading "Keep Sharp: Build a Better Brain at Any Age," by Sanjay Gupta, MD, which provides a great translation of the latest scientific research to help you keep your brain young, healthy and sharp. This book helps you to protect brain function from decline and maintain cognitive health, regardless of your age.
Q: What is your favorite restaurant or place to take clients?
A: My favorite restaurant to take business colleagues, clients and vendors is Panevino Italian Grille. With close proximity to the office, Panevino provides excellent food quality, great menu options and outstanding service in a relaxed ambience. Closer to home and on social occasions, Vintner Grill provides excellent food selection with great wine pairings, wonderful service and a beautiful decor.
Q: How do you decompress after a long week?
A: To decompress after a long week, I try to take advantage of the many beautiful hiking trails in Southern Nevada and Mount Charleston. Love weekend getaways to the California Coast, Sedona and Southern Utah. In addition, to the extent possible, support the varied recreational and philanthropic activities in Las Vegas.
Q: What do you do to work out?
A: I work out three times a week at 24 Hour Fitness, focused on various cardio, weight and pool activities. I try to keep these gym activities up as well during my travels.
Q: What is the biggest challenge facing Southern Nevada?
A: As Southern Nevada emerges from the COVID-19 pandemic restrictions, the challenge will be to take the lessons learned, and to build upon a growing and diverse economy that is sustainable and competitive. Extremely important is providing the infrastructure and legislation that supports reinvestment in Southern Nevada, including housing, education, employment and small businesses. Las Vegas is resilient and philanthropic and will emerge even better from where we were before.