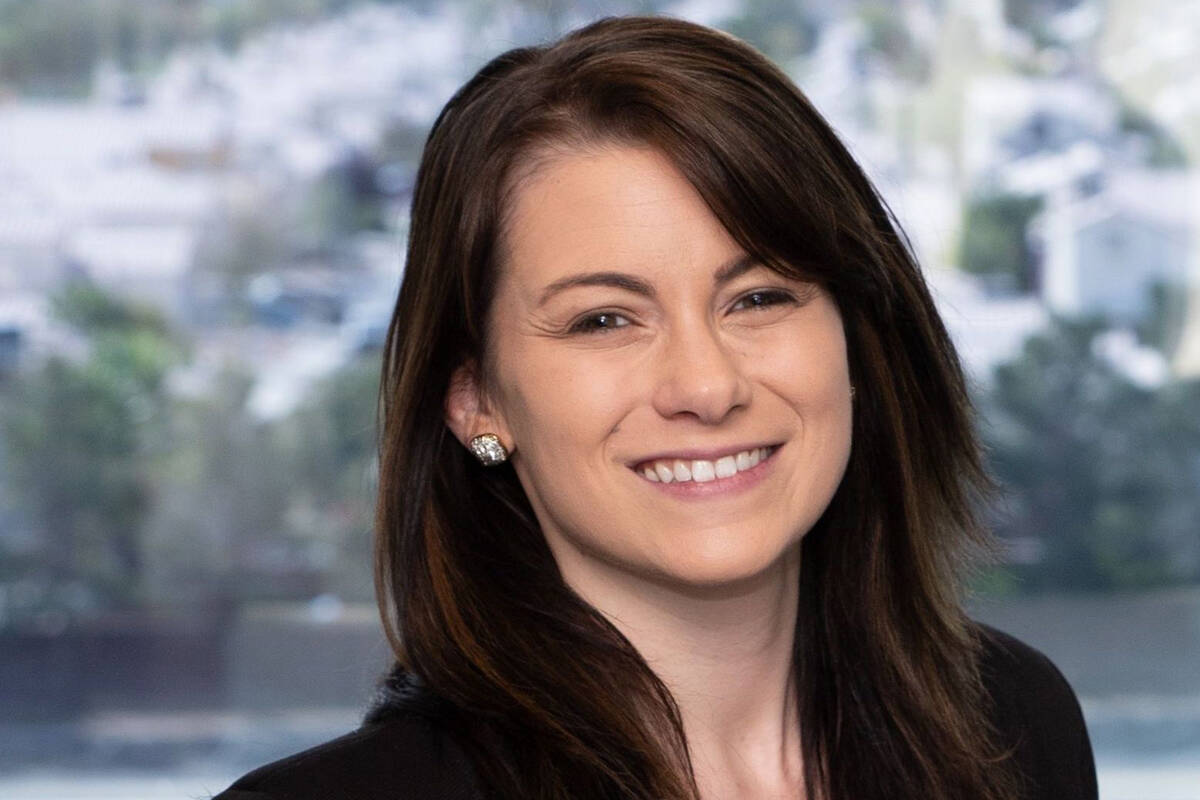 Sarah M. Thomas, Esq, is a partner with Mead Law Group LLP.
Q: What are you reading?
A: I am currently reading "10% Happier: How I Tamed the Voice in my Head, Reduced Stress Without Losing my Edge, and Found Self-Help that Actually Works – A True Story" by Dan Harris and "The Psychology of Money" by Morgan Housel. They are both fascinating. I normally don't do two books at once, but I am a huge fan of Dan Harris and Morgan Housel was on his podcast, the 10 Percent Happier Podcast, discussing his book. I find human behavior and our minds so interesting and I am constantly looking for ways to improve my quality of life and relationships, which are impacted by my thoughts and behavior.
Q: What is your favorite restaurant?
A: My favorite restaurant is definitely Grape Street Too, in Downtown Summerlin. I like the atmosphere in the Downtown Summerlin location. The food is always delicious. The wine selection isn't bad either!
Q: Where do you work out or play your favorite sport?
A: Yoga/Pilates. I recently got a Lululemon Studio Mirror, which allows me access to hundreds of classes (not just yoga and Pilates). It is super convenient. I also try and go to Trufusion and get in a hot class as much as I can. I also take frequent walks with my two large dogs.
Q: How do you decompress after a hard week?
A: I have been trying to ensure I decompress with daily yoga and meditation, lately. It has been super helpful. After a particularly long week, I'd definitely say full day of uninterrupted time with my toddler — doing puzzles, playing games or coloring, most likely (BTW coloring should be far more wide-spread for adults — super relaxing!), followed by a warm bath and restorative yoga. A round of golf also is always nice.
Q: What is the biggest challenge facing Southern Nevada
A: I would say the biggest challenge facing Southern Nevada right now is how we will move forward with business and development in the almost-post-COVID world we now live in. Like many states in the United States since COVID, Southern Nevada struggles to keep employees at in-person jobs. The construction industry is still facing challenges with cost and shipping of materials and available equipment to rent and use on projects. Construction is the third largest industry in Nevada, so impacts to construction impact our economy as a whole.