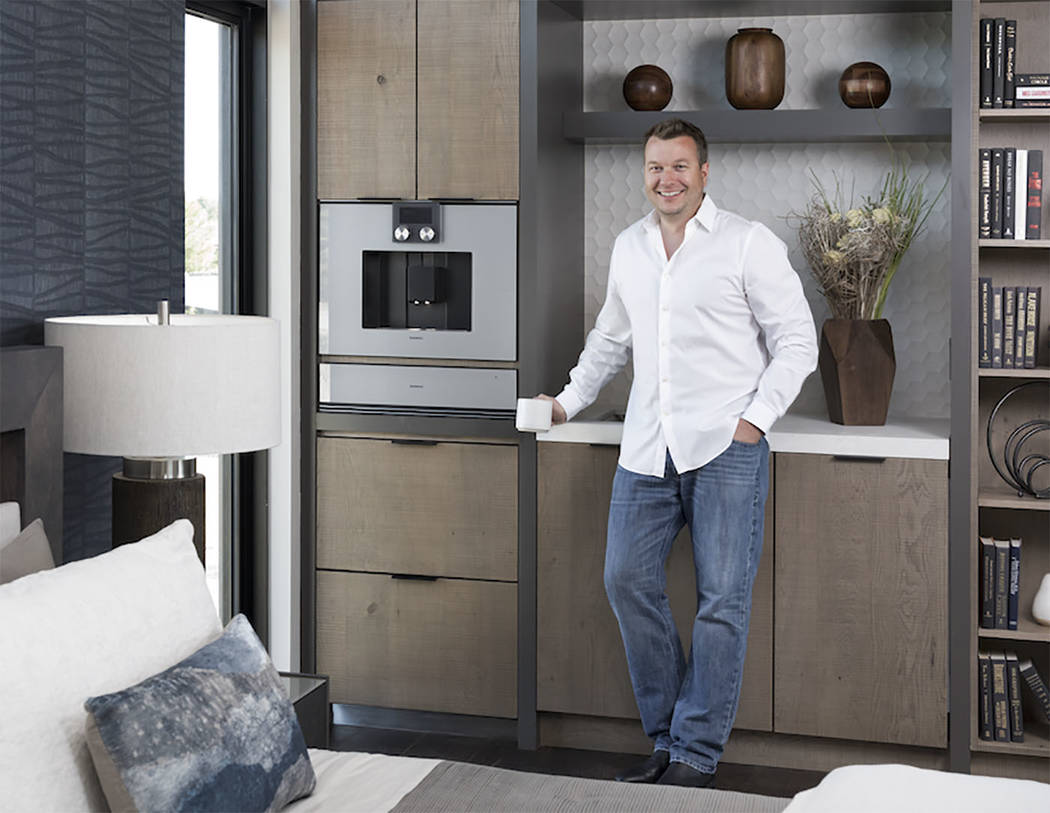 Michael Gardner is the owner and founder of Las Vegas-based studio g ARCHITECTURE and luxus DESIGN BUILD.
Q: What are you currently reading?
A: "Reality-Based Leadership: Ditch the Drama, Restore Sanity to the Workplace, and turn Excuses Into Results" by Cy Wakeman.
Q: What is your favorite restaurant?
A: Javier's in the ARIA. My wife loves Mexican food and it has grown my appreciation for the cuisine. When family, friends or clients are in town, we always love to take them to Javier's.
Q: Where do you work out or play your favorite sport?
A: I usually start my days with a great morning workout before heading into work. I enjoy going to Lifetime Athletic because it gives me the flexibility and convenience to start my day off right.
Q: How do you decompress after a hard week?
A: Either working out or spending the weekend in Boulder City with my wife and pups. We have two Australian shepherds that love the outdoors, and there are some great places on the outskirts of Las Vegas that offer plenty of space to roam to relax with our dogs.
Q: What is the biggest challenge facing Las Vegas in the next five years?
A: One of the biggest challenges Las Vegas will face in the next five years is how to keep up with the incredible growth. This city has always been known for its hospitality services, but now it's growing and becoming more prominent in areas like real estate, athletics and cuisine.