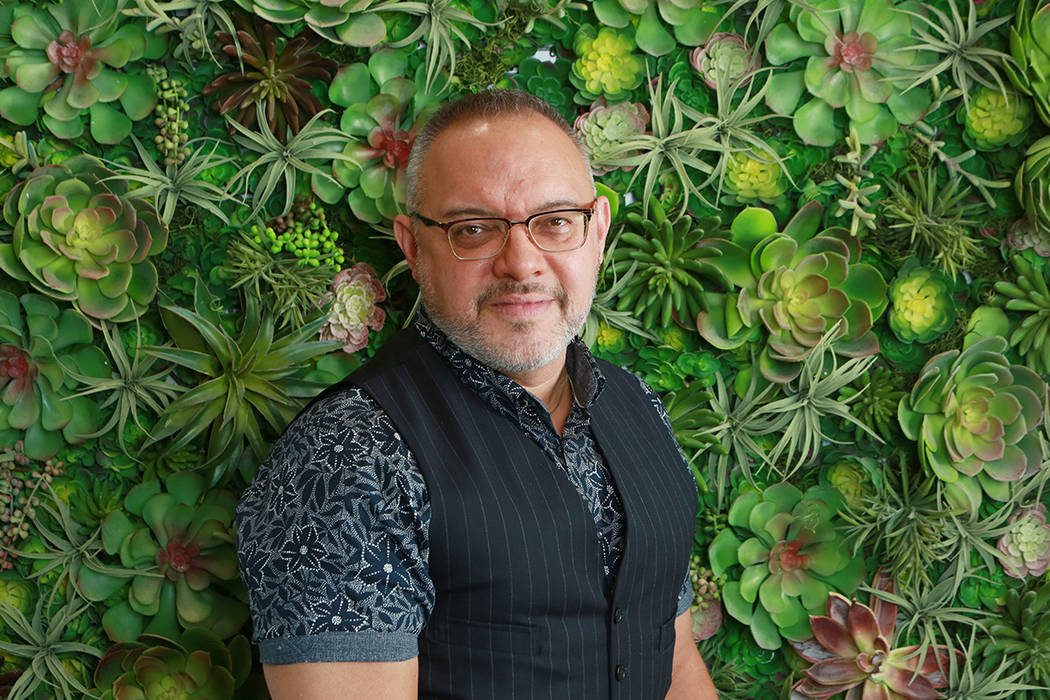 Q. What are you reading?
A. Currently, I am reading "Making Midcentury Modern" by Christopher Kennedy. I recently discovered Palms Springs, and as a designer, I love midcentury detailing and how it marries with desert designs. The book is inspiring in that it shows how to bring midcentury design into the 21st century.
Q. What is your favorite restaurant?
A. One of the great things about living in Las Vegas is the abundance of restaurant choices. Though it changes frequently, I love spending an evening off the Strip at Herbs & Rye. Their menu is comforting and their steaks are amazing. Happy hour(s) is a great way to enjoy a good meal without breaking the bank.
Q. Where do you like to take clients for dinner or lunch?
A. Whenever I have a business lunch or someone comes in from out of town, I always take them to Viva Las Arepas on the Strip. The Venezuelan arepas are freshly made all day and the stuffings are excellent. It's quick food, so we can eat and talk without spending hours at lunch. Everyone always wants to go back.
Q. Where do you work or play your favorite sport?
A. I will have to admit that I am not a real sports enthusiast. However, I try to keep up with my gym time. I tend to go to Planet Fitness more often than the gym in our condo building, because I feel more motivated if I drive to the gym. Usually its 30 minutes on the treadmill, another 20 stretching and then 30 minutes with the weights.
Q. How do you decompress after a pressing week?
A. Probably like most of us, once the weekend comes around, I am ready to lay on my comfy sofa and catch up on all the news and television shows that I have on my DVR. On a good weekend, my spouse and I will do the antique stores on Main Street, looking for some more midcentury finds. You can imagine what it was like to spend a weekend in Palm Springs.
Q. What is the biggest challenge facing Las Vegas in the next five years?
A. I think the biggest challenge is going to be housing and homelessness. Right now, property values in most areas are increasing because of the demand. With the influx of residents due to all the construction and new hospitality/entertainment projects going on, the homeless population is growing with nowhere to go. Homes are being built in the outskirts of Las Vegas that, frankly, just aren't affordable to the masses, while older homes in the city center are still left abandoned with the number of squatters rising. Flippers are certainly taking advantage of these properties, but then they are increasing the value so much, that a middle-class family can't seem to afford them.