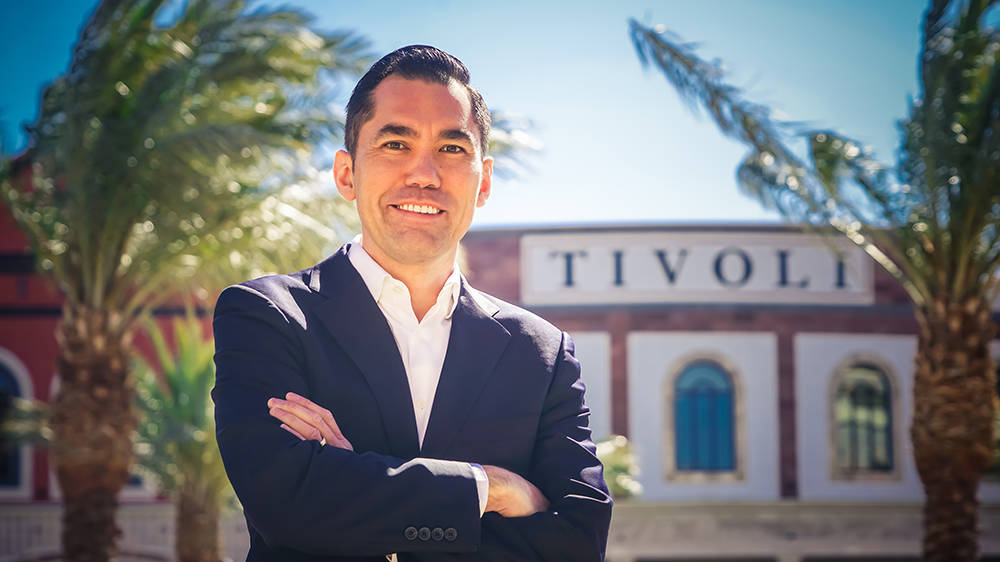 Q: What are you reading?
A: "Don't Bullsh*t Yourself," by Jon Taffer. He is the host and executive producer of Paramount Network's "Bar Rescue" and the author of "Raise the Bar." It's a great read on making decisions and getting things done.
Q: What is your favorite restaurant?
A: The recently opened Esther's Kitchen in downtown Las Vegas by Chef James Trees. I take friends and colleagues often and am looking forward to his new and exciting concept coming to Tivoli very soon.
Q: Where do you workout, or play your favorite sport?
A: In winter, I head as often as possible, when snow is on the ground, to Mount Charleston to ski. It's a short drive to get a quick ski day in. In the warmer months, I swim as much as I can to stay in shape.
Q: What is the biggest challenge facing Las Vegas in the next five years?
A: The growth of Las Vegas, recently — which has led to vast amounts of construction — has created a shortage for strong and reliable labor, which is going to be driving up costs and construction times over the next few years. Getting to the Stanley Cup Finals again, also, will be one of our biggest challenges as well!