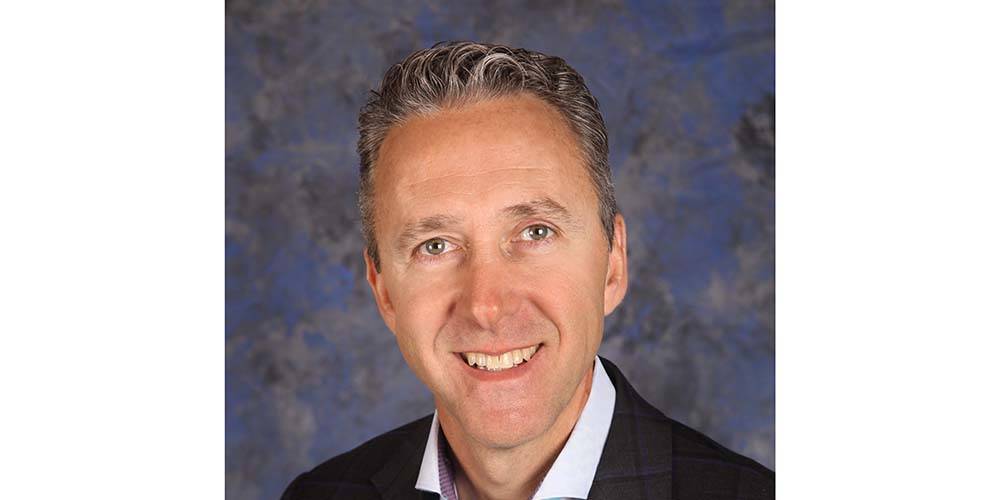 Shawn Danoski is the CEO of Las Vegas-based DC Building Group and the 2019 board president of NAIOP Southern Nevada.
Q: What are you reading?
A: I am currently reading "The Speed of Trust" by Stephen Covey.
I think it's important to continue to challenge yourself and employees every day to be greater. Bill Gates once said, "The complacent company is a dead company. Success today requires the agility and drive to constantly rethink, reinvigorate, react and reinvent."
Q: What is your favorite restaurant?
A: For a nice working lunch with associates, Panevino is my favorite go-to spot, close to the office. It's skyline views and variety of Italian cuisine creates a welcoming atmosphere for those new to the valley and for us locals. I can't ever leave without having one of their fantastic deserts.
Q: Where do you take clients to dinner?
A: I like to take clients to Trattoria Reggiano, a great, Italian restaurant located in Downtown Summerlin. It provides a comfortable setting and offers true, authentic Italian specialties you can't find just anywhere.
Q: Where do you workout or play your favorite sport?
A: I am an extreme sports enthusiast. On the weekends, I spend time with my boys competing in motocross and desert racing across Nevada and the surrounding areas. When we want to take the velocity down a notch, we opt for mountain biking around Blue Diamond and end the ride with a meal at Cottonwood Station Eatery.
Q: How do you decompress after a hard week?
A: After a long week, time with my family at home or a quick trip to Southern Utah to fish, ATV or snow ski helps me to decompress and come back reinvigorated.
Q: What is the biggest challenge facing Las Vegas in the next five years?
A: While I still believe Las Vegas is one of the greatest opportunity places to be found, we have a few potential challenges in our future.
With the surge in professional sports teams entering the market, we may see a shift in how Las Vegas defines our next level of entertainment. As that industry continues to expand, we are likely to see a continued challenge within the construction labor force, ranging from field labor to senior management positions.
As development continues to increase throughout the valley; land, infrastructure and regulations are becoming more restricted. This creates a challenge and an opportunity in how Southern Nevada markets itself over surrounding states. We need to make sure these items are addressed and overcome in order to maintain our competitive advantage and stay focused on remaining a top tier destination for entertainment and industry.