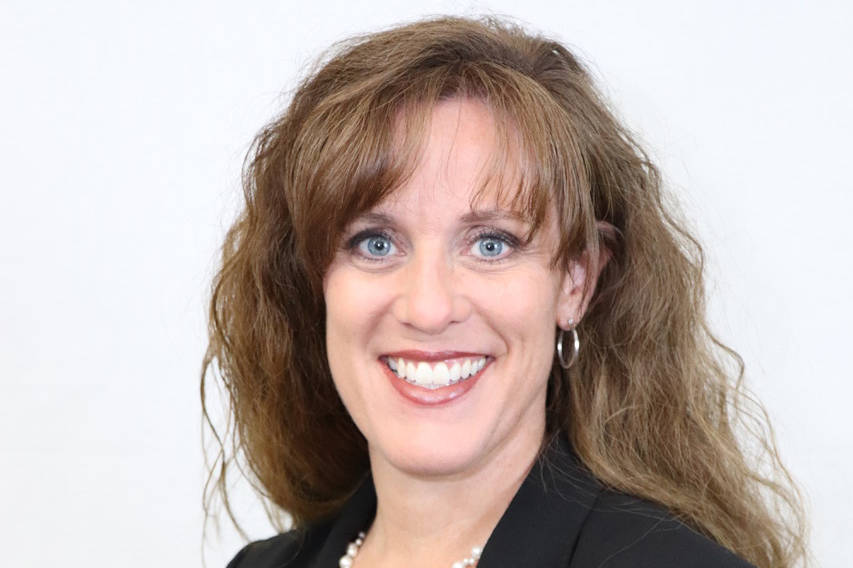 Stephanie Kirby, M. Ed. is the executive director of Eye Care 4 Kids.
The nonprofit group screens approximately 6,000 Clark County School District students per year through their mobile clinic and 11,000 through the three school-based clinics (Brinley MS, Sawyer MS, Taylor ES) each year. Low-income children are given access to professional eye care whether they can afford it or not. They can also help parents, as well, and provide glasses a minimal cost — usually about $50.
Q: What are you currently reading?
A: I am currently reading "Becoming" by Michelle Obama. Through her book, she continues to provide the inspiration, grace and compassion she shared with the world during her time in the White House.
Q: What is your favorite restaurant? Where do you take clients for dinner?
A: My favorite restaurant is New York Pizza & Pasta on Sahara Avenue and Jones Boulevard. It's an incredibly authentic little Italian restaurant owned and operated by the Vesci family from Brooklyn, New York. Sadly, we lost Jimmy Vesci a little over a year ago, but his presence is still very much alive when you walk in. I tend to take supporters and donors to locations that are convenient to them, but I will say Lazy Dog at both Downtown Summerlin and Town Square are pretty frequent stops for me!
Q: Where do you work out, or play your favorite sport?
A: I live in a large, master-planned community with great streets and beautiful scenery, so walking through my neighborhood is where I work out the most. My favorite sport is getting my kids to their baseball and softball games and practices on time, which is no easy feat in this town! But I actually love tennis and need to carve out some time to pick up a racket and get on the court.
Q: How do you decompress after a hard week?
A: I really enjoy landscaping in my yard and home improvement projects. The amount of satisfaction I get from a well-manicured yard or a freshly painted wall is odd to some, but it brings me pure bliss, lol! And playing Bananagrams — it's a competitive sport in my family.
Q: What do you like most about Las Vegas?
A: I love the sense of community that exists here that seems to be such a secret to the rest of the country. While I adore our bright, shimmering lights, it is the glow of lights on ball fields surrounded by families that makes me love our city. It's the stories about kids raising money or shaving their heads to support a classmate facing a health crisis. It's the friendships and the diversity of our backgrounds that make Las Vegas such an incredible place to live.
Q: What's the biggest challenge facing Las Vegas in the next five years?
A: I believe there are two pretty significant challenges facing Las Vegas in the coming years. One, is a potential lack of health care providers. And if there is a shortage of providers for those with insurance, keep in mind how many of our residents do not have insurance with severely limited access to care. The second challenge is short-term memory loss. It is imperative that we remember what our city endured during the recession and how long it took us to recover. We need to be cautious and smart with our decision-making and give the power of leadership only to those who have the best interest of everyone at heart.