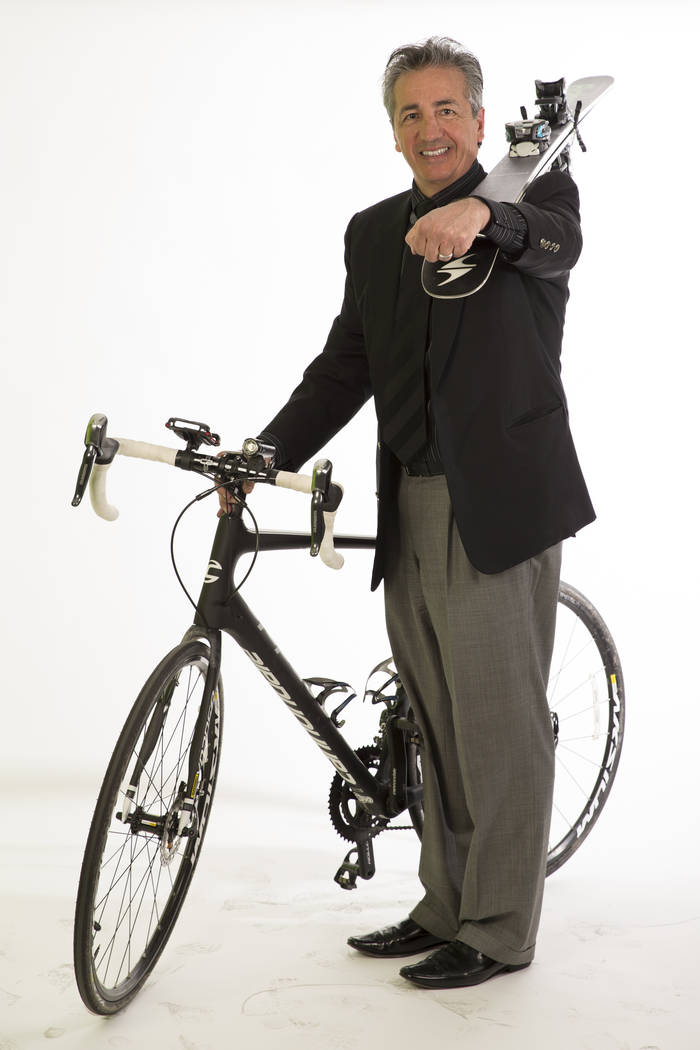 Tony Bonnici, vice president and general manager for Lotus Broadcasting
Q: What are you reading?
A: Dang it, you got me right out of the chute! I wish I could tell you I am reading "The Art of War" but the truth be told, I am reading two books that are common for me, "The Almighty" by Irving Wallace because a friend said he enjoyed it, and I should read it. I am also reading "Raw" by Colin Cowherd because he is a good friend, a sharp guy, and I always enjoy his insight to things.
Q: Where do you like to take clients for dinner or lunch?
A: Easy answer for me. I am a big fan of Wolfgang Puck restaurants. You can never go wrong going to one of their establishments — food and service is amazing. I love Cut and Spago for dinner. Wolfgang Puck in Downtown Summerlin for lunch. I enjoy the Pizza at Cucina at Crystals on the Strip.
Q: Where do you work out or play your favorite sport?
A: I work out and play my favorite sports mainly on ski mountains, cycling paths, the Pacific Ocean and lakes (to paddle board), and I enjoy hiking. I do have a room set up at my home as well for working out, but I really enjoy the outdoors.
Q: How do you decompress after a pressing week?
A: Hanging out with my best friend, my wife, Linda. Going to dinner, seeing a movie and laughing with her and good friends starts off a great weekend. A glass of wine never hurts. And now Facetiming with our granddaughter. Working out or one of my favorite sports activities helps me decompress, too.
Q: What's the biggest challenge facing Las Vegas in the next five years?
A: I believe the biggest challenge facing Las Vegas in the next five years will be the same the following five years and every five years to follow … people. Everything that is a concern is based around all of us being able to co-exist without fear or concerns. From terrorists, to protecting our tourists and locals from harmful people, to water conservation. Immigration is a much larger concern than most people understand. We need immigrants in Las Vegas as much as they want to enter our country. I cannot state "the biggest challenge" facing Las Vegas as one thing, but I can comfortably say we need to keep addressing the several issues that affect all of us as people in this wonderful city.