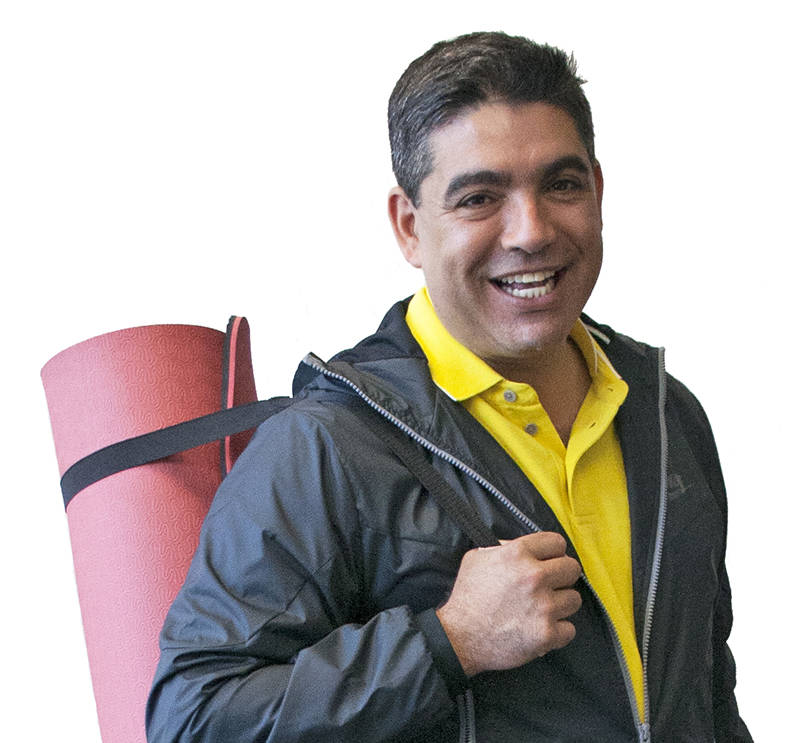 Q: What are you reading?
A: I frequently read flipbooks, industry magazines and online restaurant articles. I love to keep myself up to date on industry news and trends.
Q: What is your favorite restaurant? Where do you take clients to dinner?
A: When I'm not at Crazy Pita, I like to stay near our three locations. At the District I dine at Bella Vida. They have amazing pasta dishes! When I'm at Town Square, I frequent Pot Liquor. And, in Downtown Summerlin, I take clients to Wolfgang Puck.
Q: Where do you workout, or play your favorite sport?
A: I have a membership at Lifetime Fitness and I go three to four times a week. The hot vinyasa yoga is my favorite. It keeps me in shape and balances my mind, body and soul.
Q: How do you decompress after a hard week?
A: I do hot yoga before or after work. It helps me deal with a lot of stress. When I'm home, I love to meditate and relax in my backyard.
Q: What is the biggest challenge facing Las Vegas in the next five years?
A: Minimum wages and health insurance will have a tremendous impact on the community and small businesses. As the labor force minimizes among entry-level positions, I see those jobs being replaced by kiosks. I'm certain that no matter the challenges in Nevada, we will find a way to continue to grow and succeed.