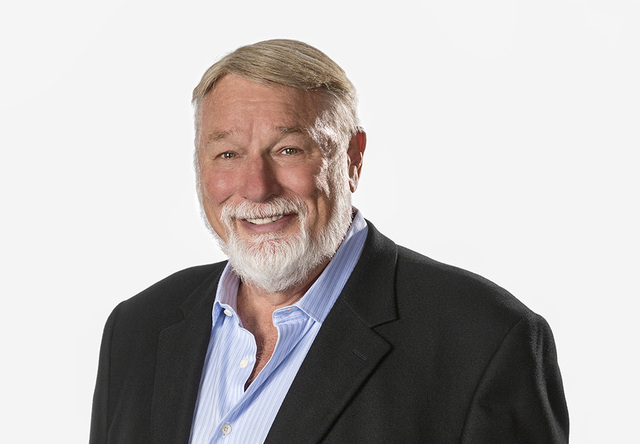 Rich MacDonald, Las Vegas developer, MacDonald Highlands
Q: What are you reading?
A: Right now I'm finishing "Khubilai Khahn's Lost Fleet." It was a gift from the Archaeological Institute of America. I am rereading "Currency Crisis." I like historical novels or actual history books but read other subjects as well.
Q: What are you favorite local restaurants?
A: I have favorite restaurants for specific items – Joyful House for Peking duck, India Palace for curries (especially chicken korma) and Pin Kow for Thai curries. We also eat often at Joe's Seafood Prime Steak & Stone Crab in the Forum Shops at Caesars Palace, and one of my favorite places to eat is Mon Ami Gabi, along the street in front of the Strip. It is a great spot to watch people, but you have to eat outside. Only Las Vegas can produce so many interesting people-watching scenarios. Of course, each hotel has memorable restaurant offerings.
Q: Where do you work or play your favorite sport?
A: DragonRidge – where else? We have the finest fitness facility of any country club, and our golf and tennis are first rate by any measure. While I mentally still think I'm in my 30s, I'm not that active now other than a light dumbbell workout and biking. Since I'm still working on getting rid of another 60 pounds, I'm not really supposed to work out. Unfortunately, I am allergic to grass, so I only go out on the golf course a few times a year.
Q: What do you do to decompress after a hard week?
A: You don't need to decompress when you love what you do. I'd pay to do what I do, although I guess we all pay for what work we do in one sense. My wife and I like building or remodeling houses as somewhat of a hobby. That's probably a sign of how crazy we are. We also travel internationally several times a year since we own A Destination Travel, and spend a week in Hawaii every month.
Q: What is the biggest challenge facing Las Vegas in the next five years?
A: I think the valley will be impacted by international and financial issues, which we may have little or no chance to deflect. Our government and other governments have created trillions of dollars of debt, a situation which cannot go on indefinitely. The bubbles that exist in the corporate bond market, the car loan market and student loans could create a recession worse than the 2008 recession. All of our buyers are aware of these issues, have taken steps to protect themselves, and have decided that luxury real estate is historically a decent place to hold wealth. They decide what they want and move ahead with it. What's interesting, though, is that the new administration may actually do something about the situation. Clearly, the promises of past politicians cannot be met and someone needs to have the guts to do something constructive. We will see if that happens.