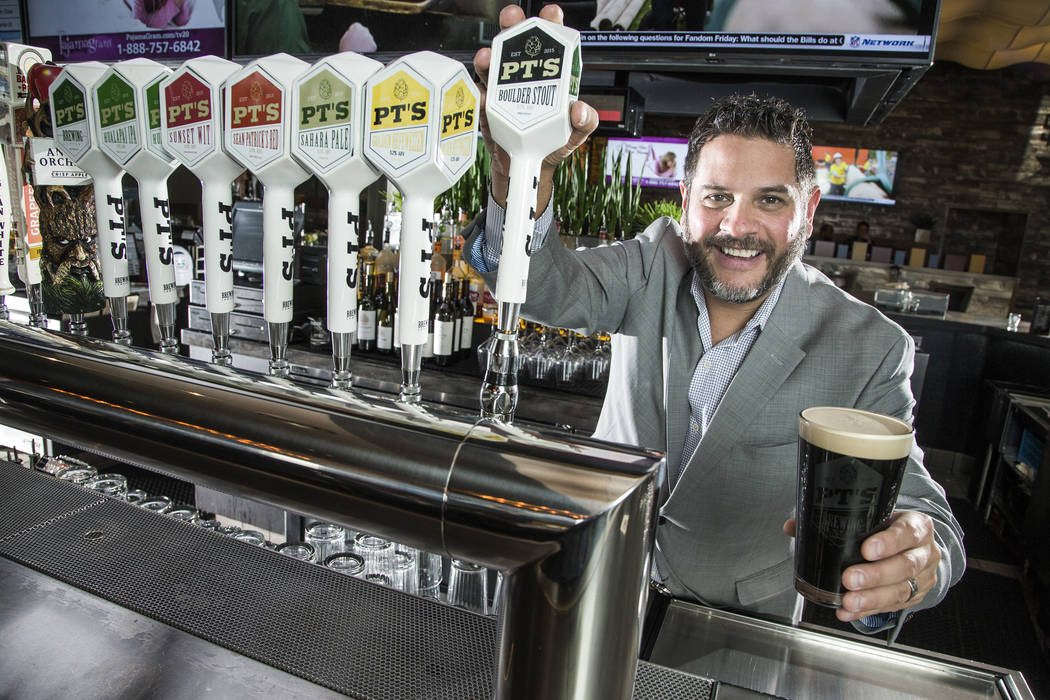 Steve Arcana, Executive Vice President & COO, Golden Entertainment Inc.
Golden Entertainment operates 53 taverns statewide under seven brands. The company plans to open seven new taverns in the Las Vegas Valley in 2017.
Q: What are you reading?
A: "Life" by Rolling Stones guitarist Keith Richards — I admire the way he lives life on the edge.
Q: Where do to like to take clients to dinner or lunch?
A: For lunch, Sierra Gold at Jones Boulevard and the I-215. I am a bit partial here, but our tavern is a great power lunch spot. Sierra Gold was honored with a 2016 "Best of Las Vegas" award for power lunch locations. For dinner, Hank's Fine Steaks & Martinis at Green Valley Ranch Resort. The restaurant is well-known for its great food and service.
Q: Where do you work out or play your favorite sport?
A: Strength Center Las Vegas with my longtime friend, Adam Gentz. We always have a great workout session and we have an opportunity to talk politics, sports and rock 'n' roll.
Q: How do you decompress after a long week?
A: Having a nice bourbon at SG Bar on West Flamingo Road near the I-215. The tavern provides a great atmosphere to unwind.
Q: What is the biggest challenge facing Las Vegas in the next five years?
A: The dynamics of our town have changed and the demands of our audience have shifted. It is critical for the hospitality and gaming industries to understand, make adjustments so that businesses remain competitive. Golden Entertainment is addressing the evolving market by providing new menu items, introducing our own line of craft beer, optimizing space, upgrading furniture and providing world-class audio-visual.