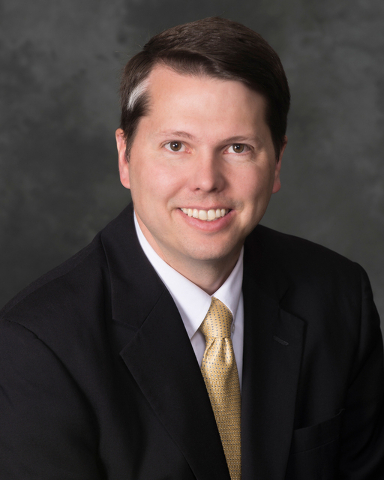 Bill Foley, the owner of the new National Hockey League expansion team in Las Vegas, has not decided on a team name, and recently issued a challenge for fans and interested parties to suggest a name — a name that "wows," represents and is unique to Las Vegas, and causes people to say, "These guys are tough. These guys are going to win. These guys are dedicated."
Oh, and one more important condition: The name must not be "already trademarked" and can be obtained without paying someone who already has secured the rights. (See "Bill Foley's frustration grows over lack of name for Las Vegas NHL team," Steve Carp, Las Vegas Review-Journal, July 15.)
I understand Foley's concern and frustration. Having worked with a substantial number of clients on trademark and other intellectual property matters, one of the most difficult decisions that any business owner makes is identifying a brand that can be defended and enforced. Often, like in Foley's case, the first choice — and sometimes the second choice or third choice — is simply not available. For example, the choice: (a) may already be used by someone else on the same, or similar, goods or services, making it difficult to defend, or (b) may be too descriptive, making it difficult to enforce.
It is important to know that, in the United States, the person or entity that is the first to use a trademark has priority rights over those who use, or try to claim, the same or a confusingly similar trademark thereafter.
In some instances, the priority rights holder may not register the rights with applicable state or federal government agencies, making it more difficult to fully clear proposed new trademarks.
For those interested in accepting Foley's challenge or for anyone going through a similar process, may I offer the following suggestions:
1. Have a brainstorming session where every potential word, combination or another variation is identified.
2. Put all of the letters and numbers of the top two or three choices in a hat, mix them up, and assemble them into two or three made-up/coined versions that convey the impression of the desired brand. Note: These made-up versions tend to be the easiest to defend and enforce because there are often no existing instances in the marketplace, making it less difficult to obtain related intellectual property, such as domain names and social media handles.
3. Perform a trademark search on the top choices, starting with the free databases available at the United States Patent and Trademark Office, or USPTO (www.uspto.gov); Nevada Secretary of State (www.nvsos.gov); and Clark County Fictitious Firm Name (www.clarkcountynv.gov) websites.
Note: While no search will capture all third-party rights, this step can avoid the most glaring potential problems and narrow the decision to more viable options.
4. After reviewing the results and assessing the corresponding risks, select the best available option and propose it to Foley, or bolster your rights, including obtaining a federal registration with the USPTO.
Bryce Earl is a native Nevadan who helps clients implement a customized intellectual property plan to enhance and protect their businesses. He is a shareholder with Holley, Driggs, Walch, Fine, Wray, Puzey &Thompson, a prominent law firm with offices in Las Vegas and Reno, and can be contacted at bearl@nevadafirm.com.