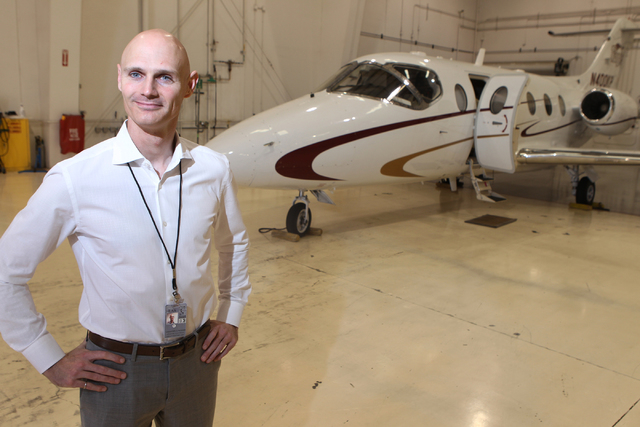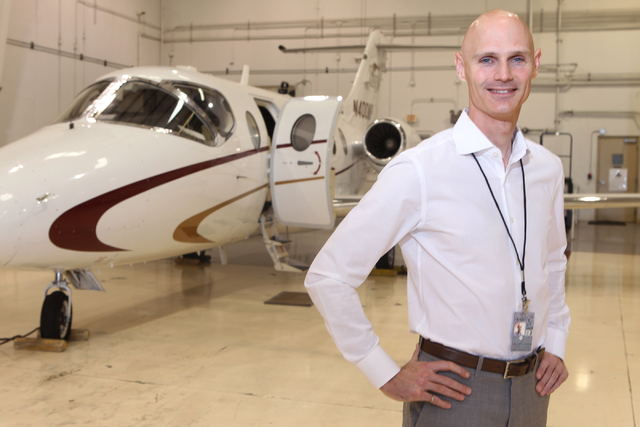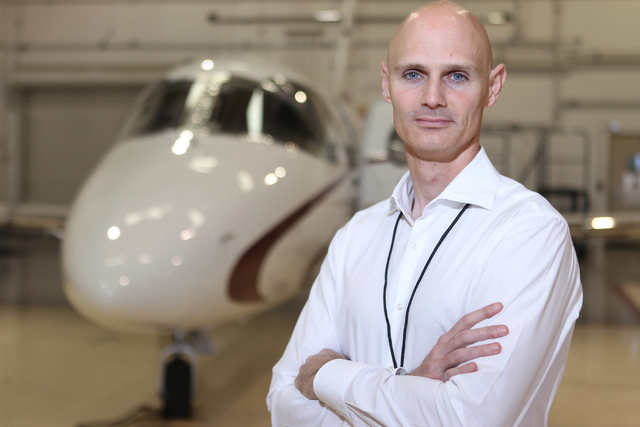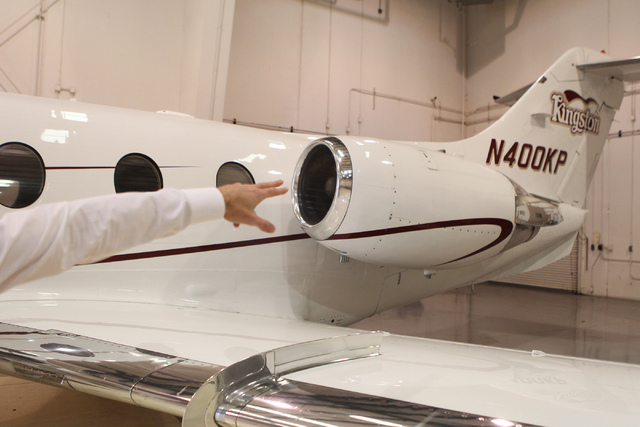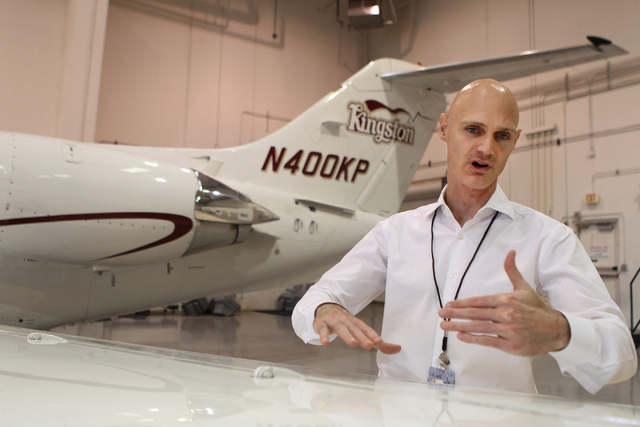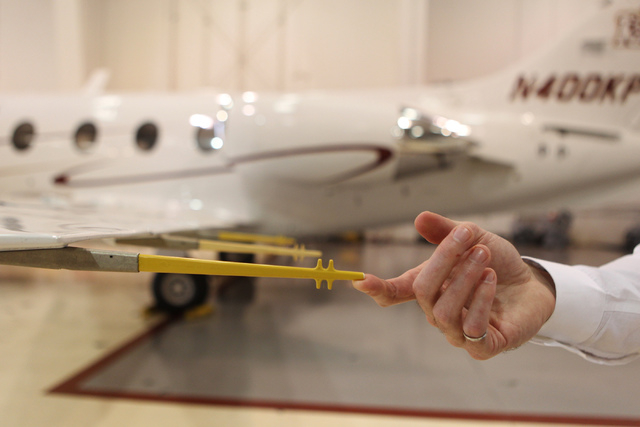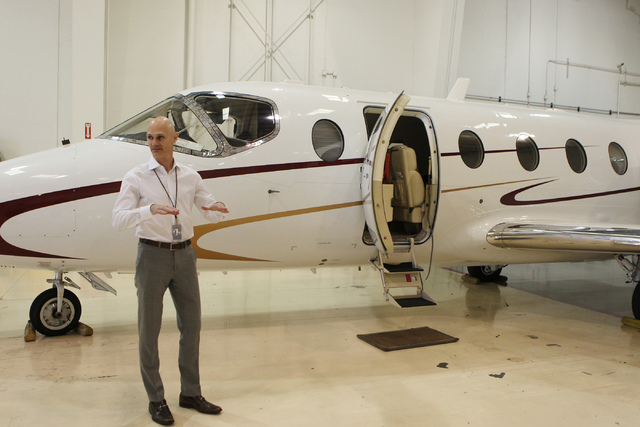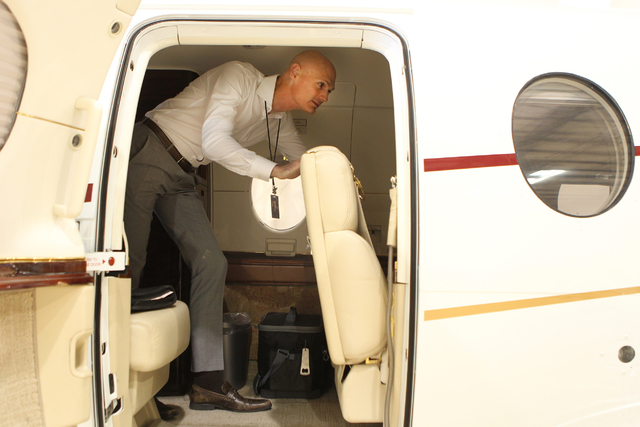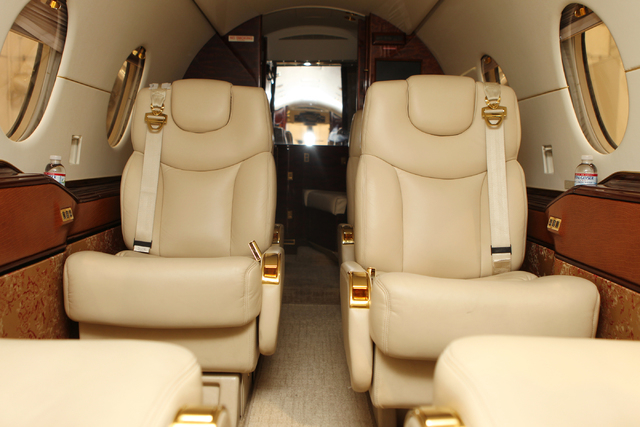 Cirrus Aviation Service's four aircraft transport their clients from a private terminal at McCarran International Airport in Las Vegas to more than 10,000 destinations across the world.
According to CEO Greg Woods, the company services a lot of entertainers, musicians, gamers and comedians who are constantly going in and out of town for events, as well as those traveling for business and, perhaps, having some fun themselves.
"We go straight from point A to point B so we save people a lot of time and make business trips work that otherwise wouldn't work," he said.
Celebrity clients include Incubus, Vince Neil and Kelly Osbourne among others.
Los Angeles is the most popular destination for Cirrus clients as well as locations throughout Mexico and Canada.
According to Woods, the holiday season is the busiest time in the private charter aircraft business.
"We're three to four times busier during that time than any other time," he said.
"We really only have a few slow times, which are after Labor Day weekend and spring break. Aside from that we're pretty constant and I think it's because we have so many business travelers who have to get places for meetings."
Last year, Cirrus Aviation Services conducted 900 flights at prices ranging from $500 to $80,000.
According to McCarran International Airport Clark County Dept. of Aviation, more than 180,000 non-military and non-commercial flights flew in and out of Las Vegas in 2014. Recently, a rush of private jets arriving for the Mayweather-Pacquiao fight forced McCarran officials to divert flights to other county airports.
Operating a successful private charter aircraft business doesn't come without its challenges for Cirrus Aviation, whose competition includes NV Jets and Corporate Flight International.
"Aircraft are complicated things and you have to have experience in operating and maintain planes," he said. "A lot of people try to do it and they're not particularly successful."
Woods said Cirrus spends a lot of time repositioning flights to make the most out of a single flight.
"If we have a client flying to L.A. and one going to San Francisco, then we'll fly to L.A. first and then up to San Francisco instead of going back and forth," he said. "We also try to fill the planes so even if we sell seats at a lower cost that's still extra income for our owners and ourselves."
At its location on East Tropicana Avenue, Cirrus has Learjet 35, Learjet 60 and Hawker 400A aircraft, which hold seven passengers, as well as an eight-passenger Citation III.
Woods said planes typically start at $1 million and can go as high as $70 million. And that's just the tip of the iceberg.
"You can get an older model for less money but all planes are on a maintenance schedule, both hourly and calendar year," he said. "A big inspection on an airplane can cost a quarter to half a million dollars."
Despite the hefty pricetag, Woods said because the company has been averaging 55 hours per month in the air, compared to 30 hours during the recession, he's looking to purchase another aircraft or two.
"We've seen a pretty large increase in business," he said. "I've even had to turn down business because our airplanes aren't available all the time."
Once Cirrus Aviation purchases more aircraft, Woods said he'd like to open remote bases in Los Angeles, New York and Scottsdale, Ariz. as well as expand the company's concierge services.
"A big differentiator between us and those who aren't based in Las Vegas is that it's harder for them to make a great experience for their clients because they don't know people locally," Woods said. "When we bring people in, we do more than just fly them. We help them get to restaurants, hotels, and nightclubs."
"We do a lot of Internet marketing but a lot of it is word of mouth," Woods said. "We're connected and friendly with people who run things here in Las Vegas at hotels and nightclubs, so they'll refer us because they know the kind of service we provide."
Woods said once Cirrus Aviation Services receives a request from someone, they'll look at their aircraft availability before sending them a price quote, which they have to pay in advance.
"People can call or email us and soon they'll be able to book from their phone," he said. "We'll take them wherever they need to go; it doesn't matter the time or day."
Woods said providing extraordinary service is something Cirrus clients remember.
"We're all about giving our clients the full experience," he said. "We want to bring them into town and make sure they have a great experience."