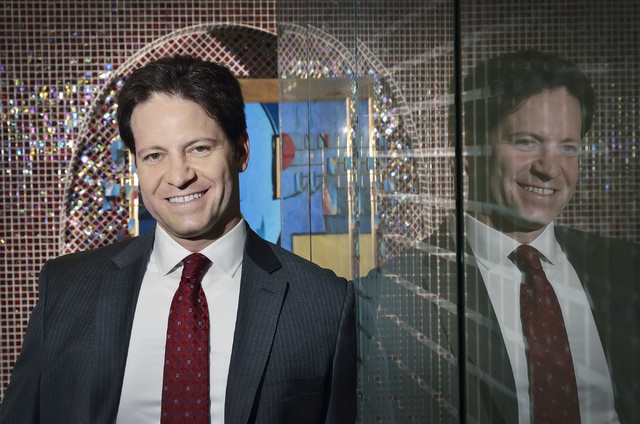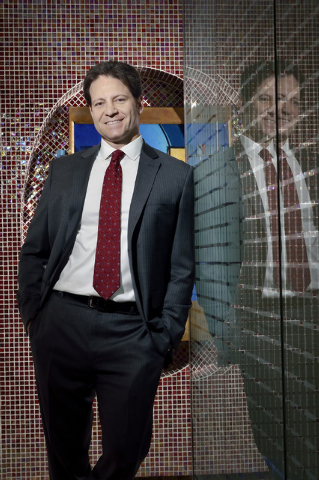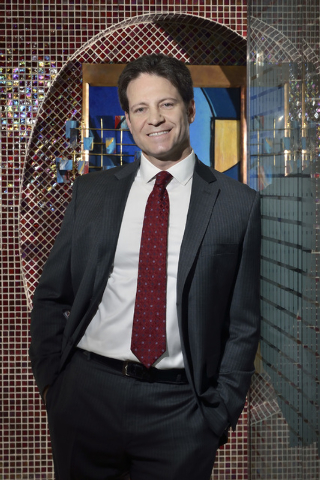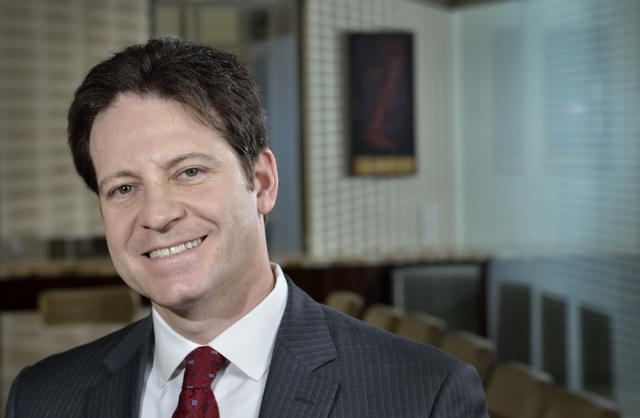 When musicians and songwriters need someone to help them protect their work, they turn to a specialist like Peter Ajemian. He's a trademark, copyright and entertainment attorney with Greenberg Traurig in Las Vegas, and he knows their struggle.
While in college at the State University of New York at Buffalo, Ajemian was lead guitarist in God's Children, a band he pegged musically as somewhere between Metallica and early '90s grunge. He worked for 10 years as a professional musician and songwriter. Although the band never gained popularity beyond the East Coast, the band's songs have been in popular 1990s-era television show such as the "The X Files" "Lois &Clark: The New Adventures of Superman," "JAG," "ER," "Nash Bridges" and soap operas.
"In the early to mid-'90s, we had some interest from some major labels, but we just couldn't find the right deal," Ajemian said. "We never did sign with a major label, but we did get a publishing deal through it all. So with that, we started getting some of our songs on national TV shows and nationally released movies, and things started looking up for us there – financially as well, especially for myself, being one of the main songwriters. It was important as far as royalty stream went, and that sustained the band for a while."
But God's Children broke up and its members scattered. Ajemian moved to Los Angeles to work as a songwriter. Eventually, he found himself in Las Vegas as the University of Nevada, Las Vegas was opening the William S. Boyd School of Law in 2002.
Las school felt natural from the first class, Ajemian said. His undergraduate degree was in international business and world trade, economics. Plus, he had handled deals with managers, small record labels, distributors and entertainment lawyers for God's Children.
Ajemian said his UNLV career counselor suggested he set his sights on a clerkship with Quirk &Tratos, an intellectual property and boutique law firm in Las Vegas. Quirk &Tratos was Greenberg Traurig's predecessor.
"Quirk &Tratos had a very good reputation in the industry, and everyone told me if I wanted to do that in this town, I need to line up with these guys," Ajemian said. "So, I did my research and set my sights on Quirk &Tratos, and I was lucky enough to get a clerkship here between my second and third year of law school."
Ajemian turned that internship into a successful career at Quirk &Tratos and now Greenberg Traurig, where he was named a shareholder in February.
Much of Ajemian's practice is intellectual property protection and enforcement. He helps clients protect their trademarks and copyrights, and he enforces their rights when their copyrights are being infringed. He also sees a lot of potential clients wondering what they can and cannot protect.
"I always say it's like a movie about a bank robbery," Ajemian explained. "You can have a thousand different versions of a movie about a bank robbery, but that idea is not protectable. But, my script about the development of these characters, this plot, this story arc can be protectable. There are certain things in it that cannot be — the bank, and the robbery. There are common elements, and there are elements we can protect."
Ajemian also is working with some artist clients. He said he will have to diligently protect their work, especially with file sharing applications online that make it easier for people to steal the work and harder for an artist to make a living.
"There are certain models that are sustainable and certainly the selling of a single –that has always been around – is very popular through iTunes and downloads that people do actually pay for," Ajemian said. "Of course, there is always going to be theft, but an artist has to capitalize on all revenue streams, not just selling physical copies of their songs or records. There is also the airplay they get, the performance royalties they get, their live performances; touring becomes a real source of income, and endorsements."
With intellectual property protected, Ajemian said, artists are free to pursue creation and profits.
"The basis of entertainment –a song, a movie or a book – is content," Ajemian said. "All the content is protectable. … Where copyright comes in for the artist in the early stage is to make sure they are protected and they have all the rights they can have in their creation.
"When they have that bundle of rights, they can shop that with confidence that if someone tries to steal it, they will be protected to the fullest extent of the law."