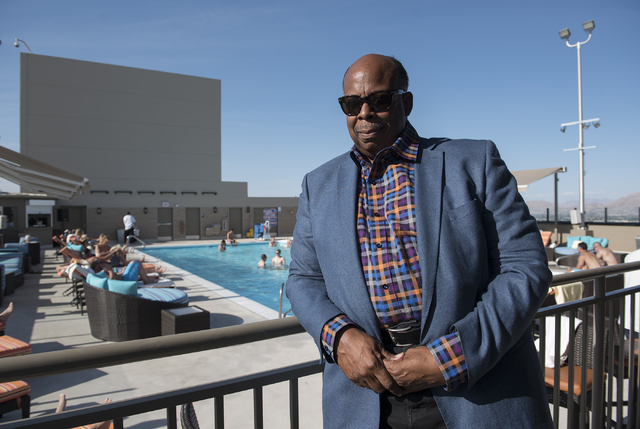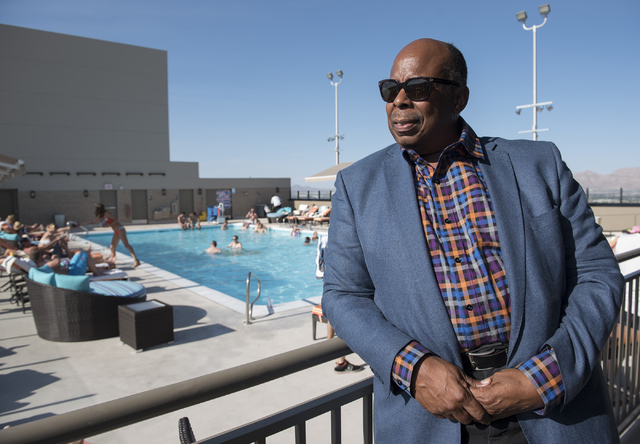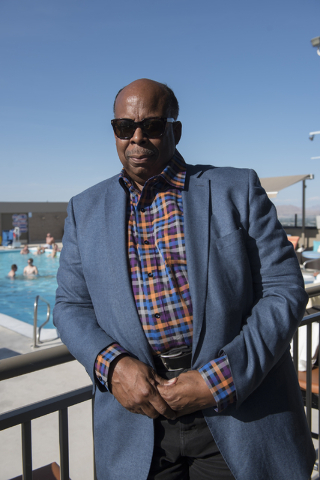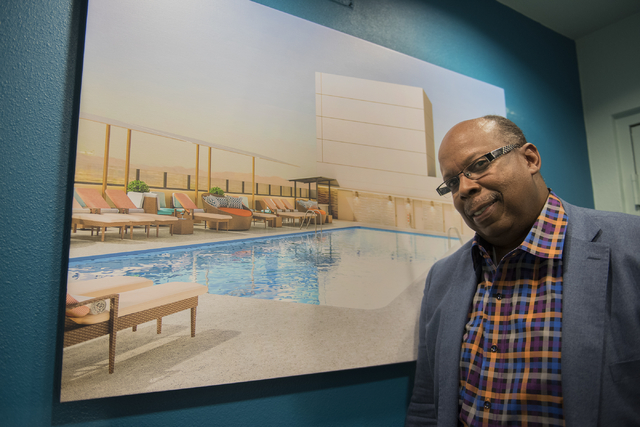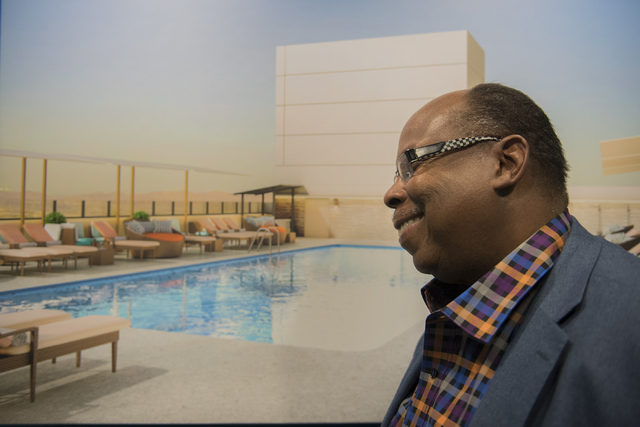 Many architectural designers in Las Vegas have built their portfolio around commercial and residential projects done here in the desert and rely on that work for their reputation. For talented and in-demand designer Brian G. Thornton, his work in Las Vegas has added a new chapter in a career that was already built on success across various U.S. markets.
"My father was a professor of military science at Hampton University in Virginia, so as a kid I spent a lot of time running in and out of the architecture building because I was always fascinated by models," Thornton says. "My mom was an artist, so I literally have that part of design in my blood, and I always knew I wanted to be architect."
That instinct has served valuable for Thornton, as less than a year after graduating college, he was already working with his college president to help design buildings across the campus of his alma mater. Now, he leads an international design firm that bears his name.
"What makes our company special now in Las Vegas is built upon the listening skills I developed back then," Thornton says. "Las Vegas is such a fast-moving market, the architecture or the interior design can change often, so good listening skills are a must."
Designing Radius
Thornton's listening skills are on full display at Radius pool, a new pool venue at Stratosphere that opened on May 23. Radius pool sits more than 300 feet above the Strip, which presented its own design challenges. The picturesque pool has been described as one-part pool and one-part entertainment lounge, while featuring energetic blue, brown and white colors with a modular design.
"It was a fun project," says Thornton. "But planning was key because the pool had to be closed for a year while it was completely gutted and renovated."
It wasn't the first time Thornton had successfully worked the Stratosphere. Or the second. Or even the third.
He designed the popular Top of the World restaurant, the Skyjump attraction and the trendy Level 107 lounge, all located more than 100 stories high at the top of Stratosphere.
"It is in our firm's DNA to have the experience in working with the top design and architecture firms across the country at the most popular large landmarks and attractions," Thornton says. "We allow these places to have an improved physical appearance, but we also want our work to improve the workplace environment and make it a better place to conduct business. This is what our firm believes separates us from our competitors."
Seeing 3-D in Boston
As if opening a pool at a major hotel casino on the Strip wasn't enough, Thornton's designs are pushing the edge of technology in Boston at the Hilton Boston downtown/Faneuil Hall. For that project, Thornton teamed with Chicago-based Studio Rendering Inc., a group of artists specializing in three-dimensional renderings, to employ new tools for the client to view the desired design outcome more accurately than what had previously been available on the market. Thornton credits the influence of the three-dimensional rendering work with being given the approval to expand on the project.
Aside from some art deco finishes and custom lighting, Thornton's task was to renovate the historic Hilton Boston property.
"We carefully looked at furniture, paint and added more pendants in the concourse while totally refreshing the Hilton branded computer station," Thornton says.
The renovation also included in expansion and renovation of the fitness center, an upgrade to the furniture in the library and adding a new carpet in all of the meeting rooms and corridors throughout the 15-floor property. The project included the conversion of 44 guest suites to 92 modern guest rooms.
"Life imitates art, so when digital artists and designers work together, the customer can 'see' the vision before it is even created," Thornton says. "You can immediately spot a mistake and corrected before it is too late, thereby saving the client valuable time and money."
Design Minds
Despite becoming one of the nation's premier designers in the architecture industry, Thornton does not rest on his laurels and often reflects on lessons learned and best practices from past projects to help create a better product portfolio.
His work in Baltimore over two decades ago helping design cruise ships, hotel rooms and hospitals set the foundation for his knowledge of the industry when he moved to Las Vegas a decade ago and began working for MGM Mirage, now MGM Resorts International.
During his time with MGM Mirage, Thornton established Design Minds, a local networking group for architecture and design professionals. The networking group has transformed into a philanthropic group, conducting community outreach to the Boys &Girls Club, Three Square and charity programs that support domestic violence victims and various pet issues.
"It is good to socialize, but it is even more important to give back, especially when you have the professional and social resources," he says.
In Southern Nevada, Thornton's professional resources go well beyond the Strip, as he recently designed Duet, a successful hybrid of a coffee shop and a wine bar that has been popular with guests at the Aquarius Casino Resort in Laughlin.
"What I like most of about working in the Southern Nevada and Las Vegas markets is that there is no fear factor," Thornton says.
"The hotel industry is always looking for core designs and features that nobody else is doing. Every month is something new, and that is why I think Las Vegas is the world leader in hospitality design."