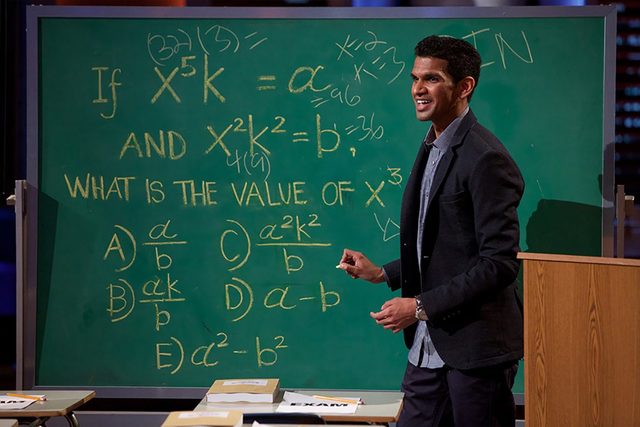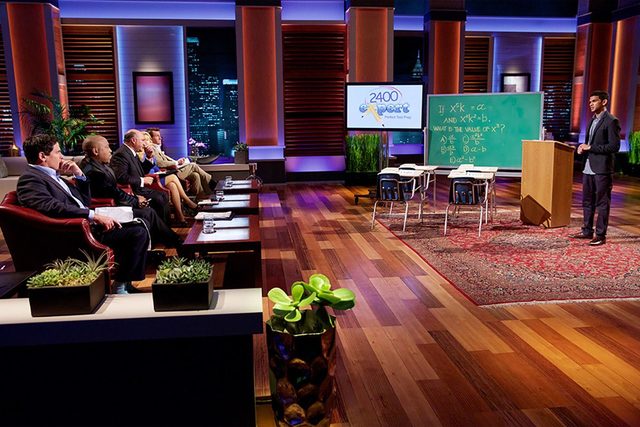 "Shark Tank" winner Shaan Patel of Las Vegas has transferred his strength from the classroom to the boardroom.
Patel had a perfect score on his SAT exam. Since then, his Las Vegas-based company, Prep Expert (formerly 2400 Expert) has been helping students improve their scores. He appeared on the television program in January and received a $250,000 investment from Dallas Mavericks owner Mark Cuban. As a result, his venture has grown dramatically in revenue, staff and geographic reach.
In the last six months, Patel said, Prep Expert has sold more than $5 million in products and services, compared to about $500,000 to $600,000 in revenue last year.
"It's really just been amazing, and the "Shark Tank" effect has really done wonders for our business," Patel said.
He said the company has increased from 10 employees to 50 and the brand has moved well beyond the borders of Las Vegas into 20 cities — along with providing online options.
Patel started from somewhat humble beginnings. He grew up near downtown Las Vegas, where his parents owned Sky Ranch Motel near Fremont and Bruce streets. He attended Clark High School and initially achieved an average score on his SAT exam. He later moved that up to a perfect score, which opened many new doors, including scholarships and acceptance to several Ivy League schools.
Patel did his undergraduate work at the University of Southern California in Los Angeles. He had planned to attend medical school there. Meanwhile, he tried to get his book, SAT 2400 in Just Seven Steps, published.
Unsuccessful in bringing his book to print, he applied some of his test prep methods during summer break from USC, with promising results; many students greatly improved their scores. He then launched Prep Expert and, not long after, found a publisher. In light of these events, Patel's educational plans shifted.
With three years of schooling completed at USC, Patel headed to Yale School of Management to obtain a master of business administration, which he has just completed. And though he has gained success and momentum in the business world, Patel said, he still plans to attend medical school at USC.
After that, he'll seek a residency program and is unsure where he'll land. But Las Vegas remains home. His company's headquarters are at 5550 Painted Mirage Road near Ann Road and U.S. Highway 95, and there is a satellite office near Interstate 215 and Eastern Avenue. Patel said he still has a lot of family and friends in the valley, so the long-term plan would lead him back to Clark County.
The next plan for his company is to reach 10 times the number of students he's already reached worldwide.
"From here, we've helped approximately 100,000 students through our books and courses," Patel said. "We'd like to eventually help 1 million students and continue expansion to new cities, as well as online."
Patel and Cuban are co-writing a book — "How Any Kid Can Start a Business" — the premise of which is to inspire kids to be entrepreneurs and start businesses early, Patel said.
"We thought it would be interesting, because when little kids are asked what they want to be when they grow up, they often say things like doctor, lawyer and engineer," Patel said. "No one says entrepreneur, mostly because no one knows what that is." The book will attempt to define that.
Patel had some positive news for future Las Vegas entrepreneurs.
"What's nice about it is it's not really your typical big city where's there's a lot of competition," Patel said. "I would say there's a moderate level of competition in Vegas, which is really good for young startups and young entrepreneurs."