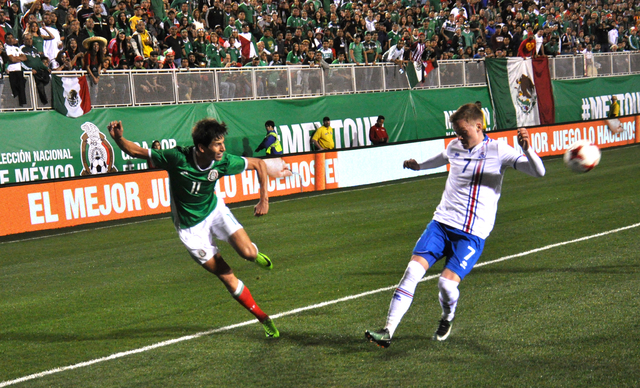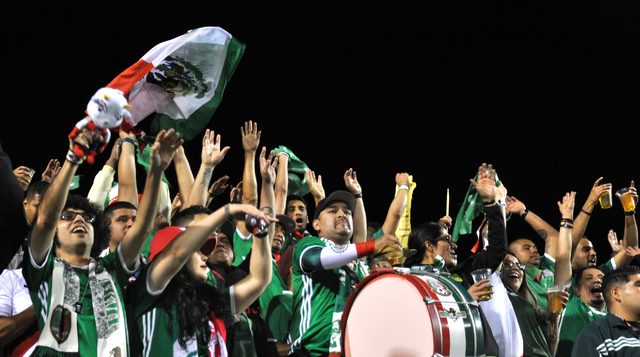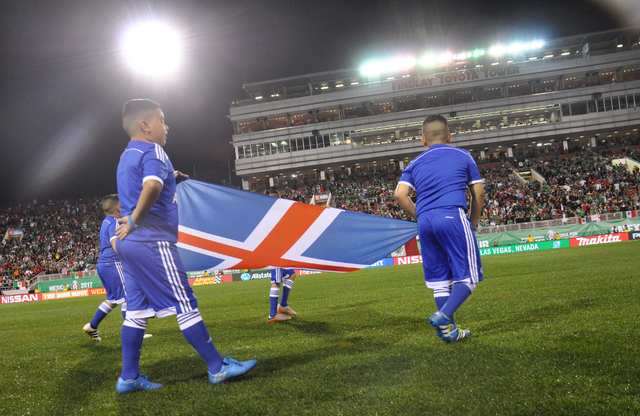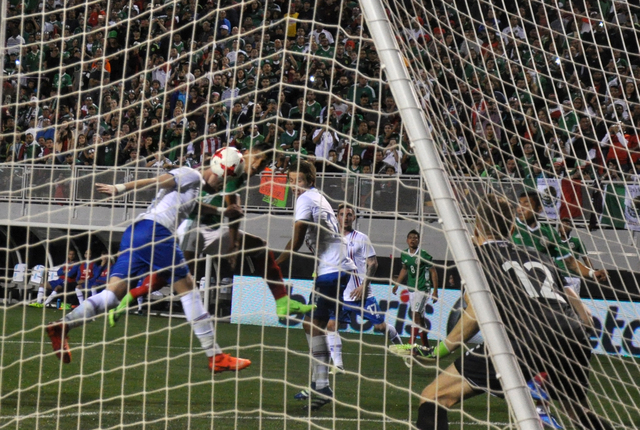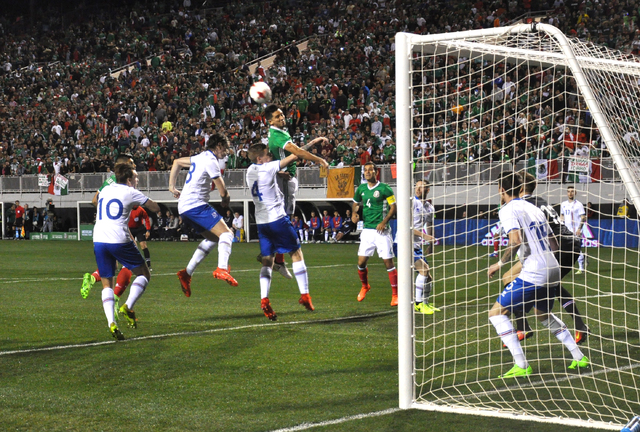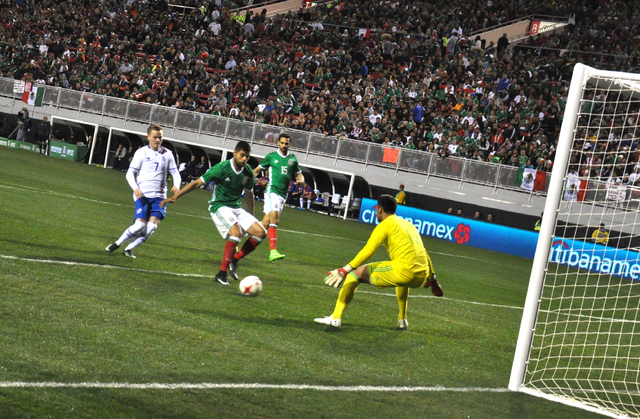 Major League Soccer is adding two expansion clubs in 2017 — Atlanta United and Minnesota United — and officials announced last year that they soon plan to further expand by four clubs – to a total of 28. But is Las Vegas even in consideration to be among them?
League officials undoubtedly had their eyes on Sam Boyd Stadium Feb. 8. The occasion, a friendly match between the national teams of Mexico and Iceland — ranked 17th and 20th in the world, respectively. The game served as a test of Las Vegas as a viable home for top-flight soccer, and by most measures, the city appears to have passed … with flying tricolors.
The announced attendance of 30,617 was the largest crowd to ever to attend a soccer match in Nevada, according to match organizers, and it was one that overwhelmingly favored the Mexican side. The party-like atmosphere persisted from prematch tailgating to the final whistle, featuring flags, drums, banners, horns, clappers, singing, wrestling masks, sombreros, multiple attempts at the wave and a man in an El Chapulín costume.
"It was a great environment," said Iceland head coach Heimir Hallgrímsson during the postmatch press conference. "I have to compliment the Mexican fans for creating a really great atmosphere. Everything has been fantastic — the hotel, the facilities, everything."
As for the match, Mexico won 1-0. Alan Pulido crisply headed a free kick cross past Iceland keeper Frederick Schram in the 21st minute, and the Icelanders never really threatened to equalize.
Iceland was the revelation of Euro 2016, drawing with eventual champion Portugal in the first round and knocking out England 2-1 to reach the quarterfinals in the country's first appearance in a major tournament. But the players who were greeted to a hero's welcome in Reykjavik last year were unavailable for this match because of European club commitments. Hallgrímsson fielded a side of young prospects who play primarily in the semi-professional Úrvaldseild, Iceland's domestic league.
"It was probably not the most fun game to watch," Hallgrímsson said. "A lot of one-way traffic most of the game. But (the crowd) was fantastic. I know there is not an MLS team here, but hopefully (the match) will increase the interest here. It was good to be a part of it also — this record. Thank you for inviting Iceland."
Will this night be enough for MLS executives to tip the scale in favor of Las Vegas? Many elements factor into awarding expansion franchises, including public stadium funding and an ownership group that is financially strong, but a poorly attended or ill-tempered crowd could have done serious harm to the city's prospects, and that did not happen.
The net worth of MLS franchises is rapidly rising, up more than 50 percent in two years, according to Forbes, which estimates the league average to be $157 million. The Seattle Sounders are the most lucrative MLS team, worth an estimated $245 million, followed by the Los Angeles Galaxy, Houston Dynamo, Portland Timbers and Toronto FC.
Las Vegas' chances of becoming a pro soccer city remain very much an open question, but Tuesday evening provided solid evidence that the city possesses a bona fide passionate fan base, eager to attend live, quality matches.