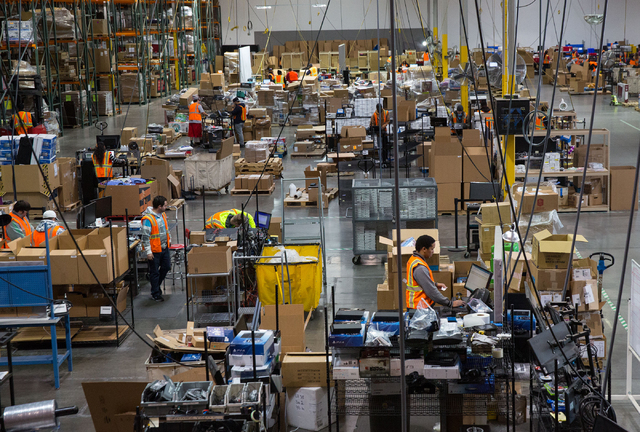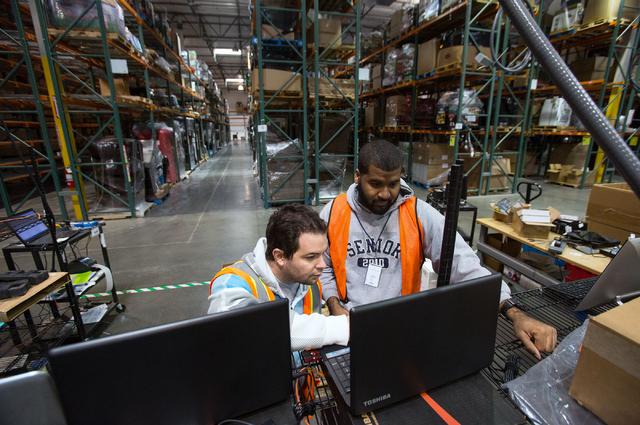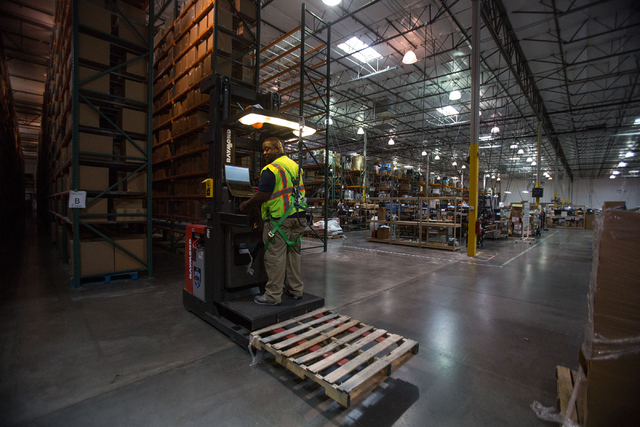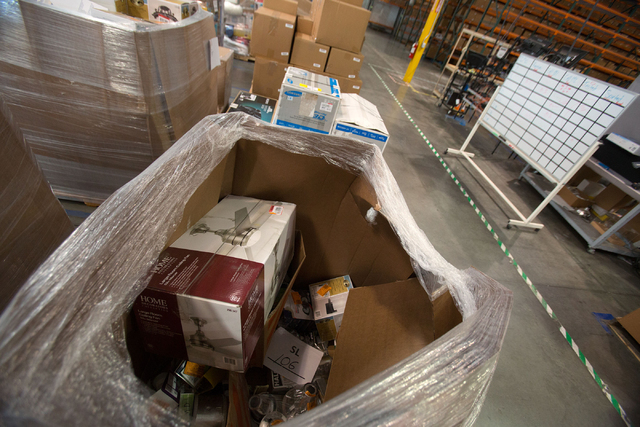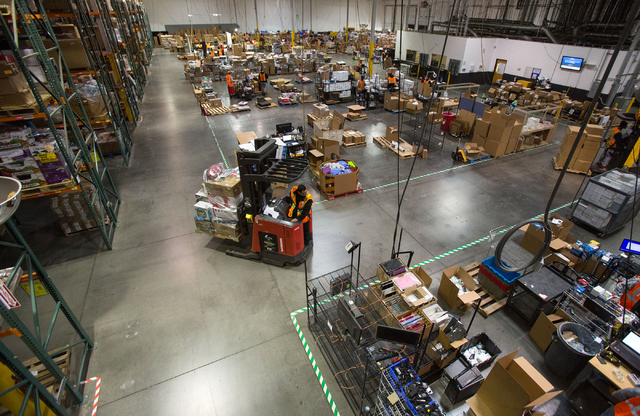 The holiday shopping season is make or break time for retailers. But not every item that is sold in December stays sold come January.
And knowing the right way to monetize all those returns can mean the difference between finishing in the black or in the red.
With retail returns expected to surpass $80 billion, retailers look for ways to recover some of that lost profit.
But inexperience keeps most retailers out of the secondary market, according to Rachel Russell, vice president of marketing and business development at Liquidity Services, Inc.
"At a high level, we know how to navigate the secondary markets where overstock, returned, and refurbished product is sold," Russell said.
Liquidity Services Inc. has been offering their services to retailers for more than 15 years. Headquartered in Washington D.C., Liquidity Services has four warehouses across the United States, including one in North Las Vegas near Alexander and Pecos. The other locations are spread across the United States in Indiana, Texas and New Jersey. Liquidity also has offices in Canada, Asia and Europe.
Russell explained Liquidity Services Inc. has the largest network of surplus buyers online. According to Liquidity's website, there are 2.6 million professional buyers, and their website gets 42 million hits annually.
Locally, the North Las Vegas warehouse is just hitting its post-holiday stride.
Jim Redding, warehouse manager at the North Las Vegas location, said he's expecting to handle about 500,000 items in January alone. Redding said that Christmas spending was large this year— so they're expecting consumers to return $84 billion in merchandise to retail stores this season.
Liquidity will get a portion of that, Redding said, adding he is hiring a little help to get him through the post-Christmas rush. Redding said there are between 50 and 55 workers in the summer, but is expecting to have near 100 soon. He said the warehouse runs a single shift during the slower summer months but was expecting to be running double shifts soon to handle the level of incoming products.
The heavy business can last all the way through April, Redding said.
Sometimes stores deal with returned items internally, Redding said. "If it's something that's been opened, depending on what they do, they may put it on one of their websites as a used return," Redding said.
Returns aren't the only thing that they get in the warehouse. According to Redding, Liquidity takes in overstocked merchandise as well.
"Surplus product — through overstock, returned, and refurbished goods — takes up valuable warehouse and store space and employee time to manage, and many returned and refurbished products cannot be resold on store shelves," Russell said.
The 100,000 square feet of floor space at the North Las Vegas warehouse is full of items that could be heading to a reseller or straight back to the consumer.
Liquidity Services' operates two websites: liquidation.com and secondipity.com. Liquidation.com is more of a business-to-business site and secondipity.com is more for business to consumer sales, Russell said.
According to Liquidity's website, there are over 500 product categories including apparel, electronics, jewelry and clothing. Redding said Liquidity also can handle larger items such as furniture.
The consumer is not left in the dark about the condition of the item.
Redding explained that the items are assessed as soon as they come into the warehouse during the sorting process and the condition is documented for the consumer.
"Each box will have a photo taken of it," Redding said. "We'll take out the three most expensive items, so you get an idea of what the items look like and then we'll take an overhead shot of the box to let you see what other kinds of stuff might be in there."
The items are put in a specific lot, which could be one box to an entire pallet.
But the bidding amount for each lot always starts off at $100, Redding said.
Redding explained that a box or pallet's value is assessed through its retail value. But he noted that most will not be paying the full rate.
"We don't really set the value price but go by retail value," Redding said.
Redding went on to give an example of an item that retailed for $2,200 but may not have the same value now. "Well, that's when it's new," Redding said.
Retailers don't have to store their product on-site.
"We can sell them directly from the retailer or manufacturer, if necessary, and do this with some clients, said Russell.
Redding also said customers are a mix of domestic and international buyers. "Wherever people can get online and bid, that's where we'll ship it," Redding said.