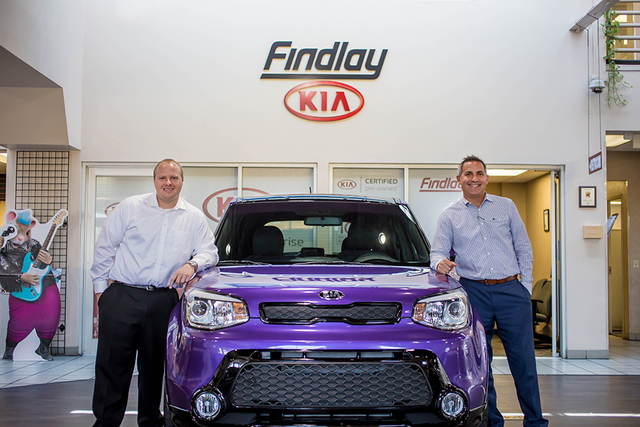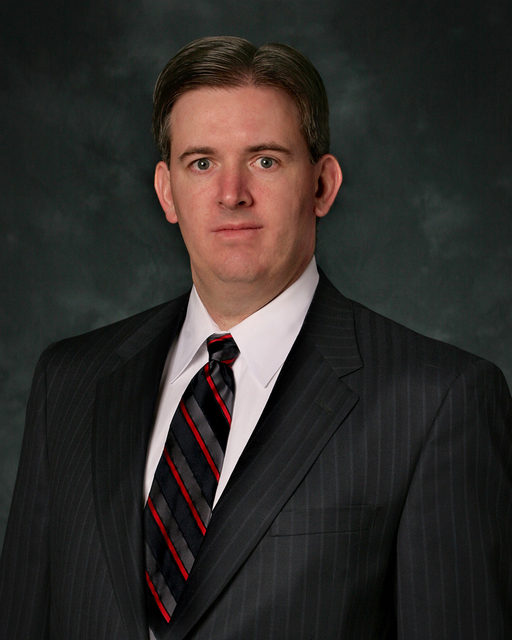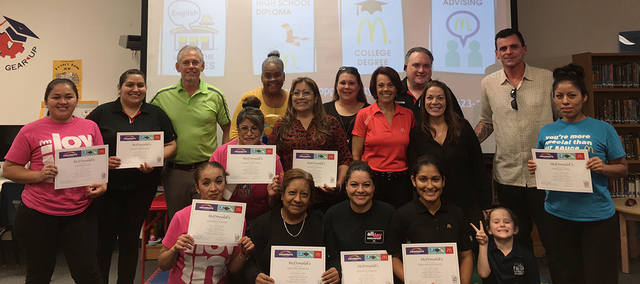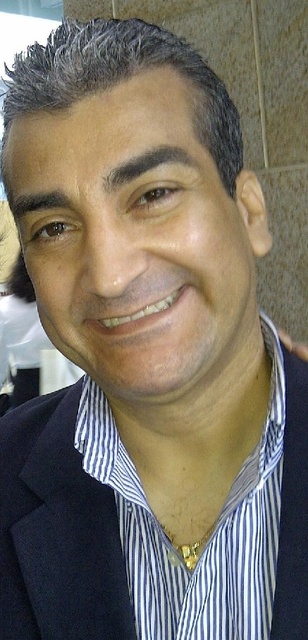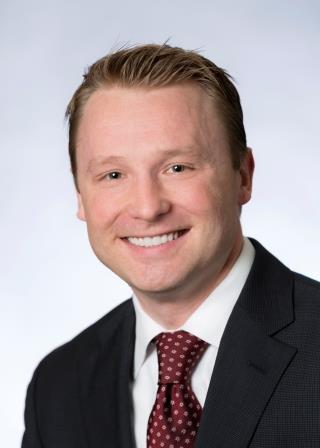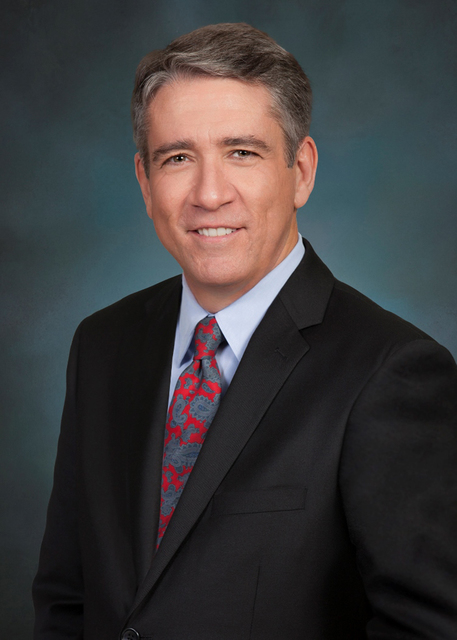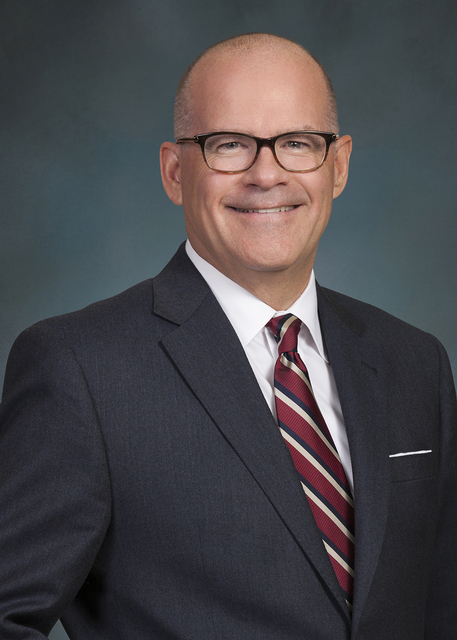 McDonald's franchise owner Kellie Vander Veur hosted a special recognition ceremony for the nine McDonald's team members who have completed the English Under the Arches program requirements. EUA provides a series of courses to meet the needs of students with varying English proficiency levels, and allows students to progress systematically to gain speaking, listening, reading and writing skills. EUA is available to crew and managers tuition free. EUA is one of the many programs available through Archways to Opportunity, which McDonald's created as part of a comprehensive education strategy with multiple programs that provide team members with an opportunity to grow and learn.
Attorney selected for Class of 2017 Leadership Henderson Program
Wade B. Gochnour has been selected to the Leadership Henderson Class of 2017. Gochnour, who work at the Las Vegas office of Howard &Howard, practices in the areas of business law, commercial litigation and construction law. The Henderson Chamber of Commerce Foundation's Leadership Henderson Program examines local issues by asking critical questions and striving to provide answers that do not conform to the status quo. The program is an eight-month course devoted to educating and empowering civic-minded professionals with a goal of building and maintaining a strong network of effective community leaders. Through panel presentations by community leaders, participants learn about local economic, government, social service, health care, gaming, business and education issues that effect residents and businesses.
Maintenance company earns certifications
Locally owned and operated Accurate Building Maintenance has earned the Cleaning Industry Management Standard Green Building Certification with Honors by successfully demonstrating a commitment to the delivery of environmentally preferable services. The company helps customers collect points under the Operations and Maintenance Green Building Rating System by adhering to the CIMS-GB standards. The company also earned CIMS Certification with Honors by demonstrating a commitment to consistently delivering quality services.
Hologram USA receives Innovator of the Year honors
Hologram USA FOTV Productions Inc. received two prestigious Impact Awards for Innovator of the Year and Best New Marketing Platform in recognition of its work with patented holographic projection technology. The Internet Marketing Association's annual awards celebration was held Sept. 20 at the Aria Convention Center.
Hologram USA owns the North American patent for lifelike, HD holographic projection technology, which it uses to produce marketing presentations. The company owns life rights to artists such as Whitney Houston, Buddy Holly, Patsy Cline, Billie Holiday, Andy Kaufman, Redd Foxx, Bing Crosby and Dean Martin. Working closely with the celebrity estates, the company can turn celebrities into spokespeople for brands at events and in advertising of all kinds.
The company also creates events using "telepresence," which allows a live performer to be in two places at once — such as when Jimmy Kimmel's simultaneous appears on his soundstage in Hollywood and at the Country Music Association Awards stage in Nashville. Hologram USA has worked with Sony Pictures, Universal Studios, ABC/Disney and many others. The company also is active in virtual reality and 360 productions.
Lake Mead's Callville Bay honored
The U.S. Veterans Initiative Workforce Department named Callville Bay Resort in the Lake Mead National Recreation Area its 2016 Partner of the Year for its dedication to helping veterans.
The award was conferred in August at a ceremony at Texas Station.
Callville Bay worked with U.S. Veterans Initiative to hire seven employees for the summer of 2016. The employees worked as land shuttle driver, porter/dock hand, cook, land maintenance crew, mechanic and houseboat maintenance crew. Cottonwood Cove Resort on Lake Mohave also hired two employees through the program. Callville Bay and Cottonwood Cove are operated and managed by National Park Service concessionaire Forever Resorts.
Homeless veterans seeking employment through the U.S. Veterans Initiative Workforce Department can call the Las Vegas office at 702-366-0456 or go to usvetsinc.org.
Attorneys recognized among Best Lawyers in America
John Naylor and A. William Maupin of Maupin∙Naylor∙Braster, Attorneys at Law, were recognized by their peers as among the 2017 Best Lawyers in America.
Naylor, who has been recognized since 2015, is listed as a Best Lawyer in commercial litigation. Maupin has been a Best Lawyer since 2014 and is listed for commercial litigation and insurance law.
Naylor is a managing partner at the firm and litigates in the state and federal courts in Nevada. Besides his commercial litigation practice, he serves as an arbitrator with the American Arbitration Association and pro bono counsel for The Veterans Consortium Pro Bono Program to represent veterans before the U.S. Court of Appeals for Veterans Claims.
Maupin, retired Chief Justice of the Nevada Supreme Court, is one of the Nevada legal community's most respected professionals, both as an attorney and judge. Maupin's current practice areas involves appellate and trial consulting.
Law firm and local attorneys recognized
Lewis Roca Rothgerber Christie LLP is now a "Highly Recommended" law firm in Nevada, with Las Vegas attorneys Von Heinz, Dan Polsenberg and Dan Waite recognized in the 2017 edition of Benchmark Litigation, an annual guide focusing exclusively on leading litigation firms and attorneys in the United States.
Lewis Roca Rothgerber Christie earned Highly Recommended ranking in Nevada, Arizona and Colorado, according. A total of 22 of the firm's attorneys were ranked in the 2017 edition. Rankings are published following a six-month research process that includes interviews with peer attorneys and law firm clients.
New members join Junior Achievement board of directors
Junior Achievement of Southern Nevada's board of directors has appointed five new members this fiscal year. Sandi Milton, senior vice president of marketing communications and events, Nevada State Bank; Nate Lloyd, vice president and deputy general counsel for labor and employment, MGM Resorts International; Roy Dixon, district manager, Starbucks, U.S. retail/Las Vegas stores; Laurie Johnson, certified public accountant, Johnson Advisors; and Garrett Toft, first vice president industrial and logistics, CBRE Inc.
The board is responsible for providing executive counsel, fund development and supporting JA's in-school programs, which focus on entrepreneurship, personal financial literacy and workforce readiness using experiential learning.
Executive receives award from ADISA
Inland Private Capital Corporation announced Keith Lampi, president and chief operating officer, received the Distinguished Service Award from the Alternative and Direct Investment Securities Association during the organization's 2016 Annual Conference &Trade Show at The Cosmopolitan of Las Vegas. The award is presented to individuals and companies who have provided exceptional service to ADISA, the alternative investments industry and the overall community. Lampi's work resulted in significant accomplishments in alternative investments, exhibiting an honorable commitment to excellence and service to the industry while adhering to the highest ethical standards and quality performance. In 2015, Inland Private Capital Corp. received ADISA's highest honor, the A Champion of Excellence Award.
Foundation announces leadership class of 2017
Forty-nine of the fastest-rising community leaders will join former U.S. Rep. Steven Horsford, MGM Resorts International President Bill Hornbuckle, Las Vegas City Councilman Bob Beers and nearly 1,200 other dedicated community pillars as participants in the 2017 class of Leadership Las Vegas, an intensive 10-month program, created by the Las Vegas Metro Chamber of Commerce, that empowers recognized, senior-level leaders with additional knowledge, skills and relationships to advance and deepen their community impact.
Through lectures, discussions, on-site visits, simulations, projects and other leadership development activities, Leadership Las Vegas class members receive in-depth exposure to the critical issues facing Southern Nevada and are challenged to apply their talents toward improving the community. The 2017 class of Leadership Las Vegas was selected through a competitive and highly selective application and interview process and represents a wide variety of organizational leaders.
They include Tom Andrulis, Intelligent Technical Solutions; Shan Bates-Bundick, R&R Partners; Mark Bennett, Mandalay Bay; Michael BenShimon, Wells Fargo Private Bank; Vandana Bhalla, Signature Real Estate Group; Ronald Bilodeau, NV Energy; Colleen Birch, The Cosmopolitan of Las Vegas; Gina Bishop, City of Las Vegas; Jacob Bodine, God Behind Bars Inc.; Gian Brown, Holland &Hart LLP; Clay Buck, The Smith Center for the Performing Arts; Derek Carder, Geotab; Greg Chase, MGM Resorts International; Lori Chittenden, Morgan Stanley; Ulyanna Chung, Chung Insurance Agency; Lisa Coker, Immunize Nevada; William Crozer, Glenn Group; Nicole Curfman, Nevada State Bank; Jason Demuth, Pulte Group; James Dzurenda, Nevada Department of Corrections; Jennifer Grant, Elite Media Inc.; Pranav Jampani, Las Vegas Sands Corp.; Shellie Keller, College of Southern Nevada; Lance Kirk, LG Architects Inc.; James Larsen, Caesars Entertainment; Rae Lathrop, Regional Transportation Commission of Southern Nevada; Chad Leavitt, Findlay Automotive Group; Shauna Lemieux, Vegas PBS; Eva Littman, Red Rock Fertility Center; Alan Livengood, Cox Communications; Mary Madden, Las Vegas Valley Water District; Andrew Magness, CCSD – Valley High School; Paul Mangual, First American Title; Leslie Maple, Barrick Gold; Maria Marinch, College of Southern Nevada; Nikkole McCartin, UNLV Lee Business School; Melissa McKinley-Cook, International Market Centers; Matt McNally, Las Vegas-Clark County Library District; Rebecca Miltenberger, Brownstein Hyatt Farber Schreck, LLP; Elaina Mule, United Way of Southern Nevada; Nicole Neal, Las Vegas Metro Chamber of Commerce; Laura Overton, Allegiant Travel Company; Bill Paredes, Bank of Nevada; Karl Riley, Snell &Wilmer LLP; Mary Beth Sewald, Nevada Broadcasters Association; Daniel Shapiro, William Hill US; Victoria Stamm, SLS Las Vegas; Lori Wilkinson, Brown &Brown Insurance of Nevada; and Jill Zimbelman, UNLV.
Mercedes-Benz of Henderson names tournament winners
Mercedes-Benz of Henderson, celebrating its 25th anniversary, announced that Ted Quirk and Ed Fryatt won the 2016 Mercedes-Benz Dealer Championships Golf Tournament, held Oct. 5 at DragonRidge Country Club. Quirk and Fryatt won the Two Man Best Ball team, advancing them to the Pinehurst Resort in Pinehurst, N.C. to compete in a two-round Sectional Tournament. The top three teams from Pinehurst will then advance to the National Final at the West Lake Country Club in Augusta, Ga. next April, where the teams will compete in a single-round event. This once-in-a-lifetime experience includes an invitation to participate in activities surrounding Mercedes-Benz U.S.A.'s global partnership with the Master's Tournament. A portion of the proceeds benefits Keep Memory Alive, supporting the mission of Cleveland Clinic Lou Ruvo Center for Brain Health, for the research, management and treatment of brain disorders.