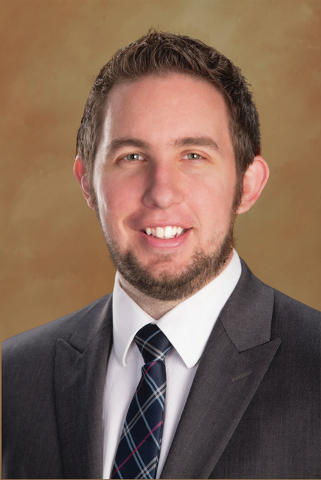 Justice delayed is often justice denied. Too often businesses and individuals appeal a case from their local District Court to the Nevada Supreme Court, only to wait years for a review of their case. Last year, Nevadans voted to allow the creation of a new intermediate appellate court to reduce the case load of the Nevada Supreme Court and provide speedier resolutions in the judicial process.
This change will benefit businesses in litigation by reducing the time spent waiting for an appellate decision, lowering the costs of expensive drawn-out litigation, resulting in more written case law for businesses to rely on and yielding a judiciary better-equipped to serve the needs of Nevadans and Nevada businesses.
The appellate court, often called an appeals court or a court of appeals, hears appeals from lower and local courts across the state. Although appeals from the lower courts still will be made to the Nevada Supreme Court, that court will be able to assign certain types of cases to the appellate court, so the court system can resolve more cases with fewer delays.
The Nevada Supreme Court has one of the nation's largest caseloads. The American Bar Association recommends an annual caseload of no more than 100 cases for each of the seven justices on the Nevada Supreme Court. The Court's caseload, however, has averaged more than 300 cases per justice annually. As Chief Justice Hardesty of the Nevada Supreme Court said: "Not a lot of people think about the court system, and no one wants to be in it — certainly appreciate that. But if you are, what you expect is a timely, thoughtful, impartial, efficient resolution to your case. Currently, the Supreme Court of Nevada isn't able to deliver that."
The new appellate court will reduce this massive workload by resolving cases before they get to the Nevada Supreme Court, which in turn, will result in faster decisions for litigants. It is expected that the new appellate court will handle about 800 cases, approximately one-third of the Supreme Court's caseload, in its first year.
Nevada has long been known as a jurisdiction with little written case law, or precedent. This has partially been a result of the heavy caseload of the Nevada Supreme Court; with so many cases, there is less time available to make thorough written decisions that become legal precedent on which businesses can rely. Now, with the appellate court in place, the Supreme Court will be able to write more precedential decisions.
This is important for businesses as they will have more case law and predictable outcomes to rely on in making legal and business decisions. When our businesses are able to better predict how the courts will rule on a certain issue, because of a previous precedential ruling, they can make better-informed decisions. The appeals court will make this possible.
Fair trials and equally applied justice are the cornerstones on which our democracy was built. The guaranteed right of appeal is one of our nation's most important and fundamental rights. The new appeals court will help serve our democracy and provide speedier disposition of cases.
If businesses cannot seek redress for their wrongs without waiting years for a decision, or are left with a potentially adverse decision hanging over their heads for years, our democracy is not being served. Our judicial system will now have increased resources to provide justice and access to appeals for all Nevadans while reducing the delays that we have experienced in the past.
Gov. Brian Sandoval has spoken positively of the new court: "I think it's going to be good for the legal system in the state of Nevada. … We do have the busiest Supreme Court in the nation. Hopefully with the implementation of the appellate court it will expedite those more difficult cases before the Nevada Supreme Court."
Ultimately, adding the new appellate court is good for Nevada business. Businesses will have greater access to the appellate process, which will result in speedier decisions. A smaller caseload for the Nevada Supreme Court will result in more written opinions that Nevada businesses can rely on in evaluating and making business decisions, rather than looking at courts from other states and guessing at how the Nevada Supreme Court might rule in a certain situation. Finally, the new court will enable our state's judicial system to provide access to appeals to all Nevadans, which is one of the foundations of our democracy. The new appellate court is something that will benefit all Nevadans and Nevada businesses.
Brandon Trout is an attorney with Hutchison &Steffen. He can be reached atbtrout@hutchlegal.com.