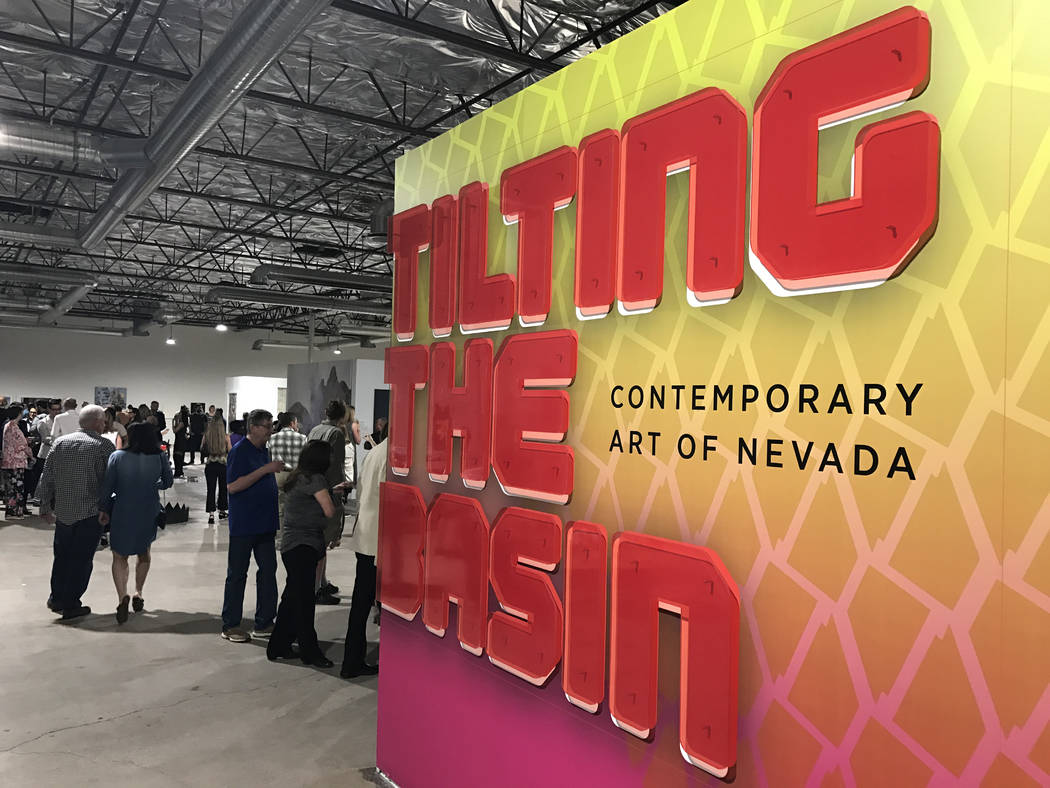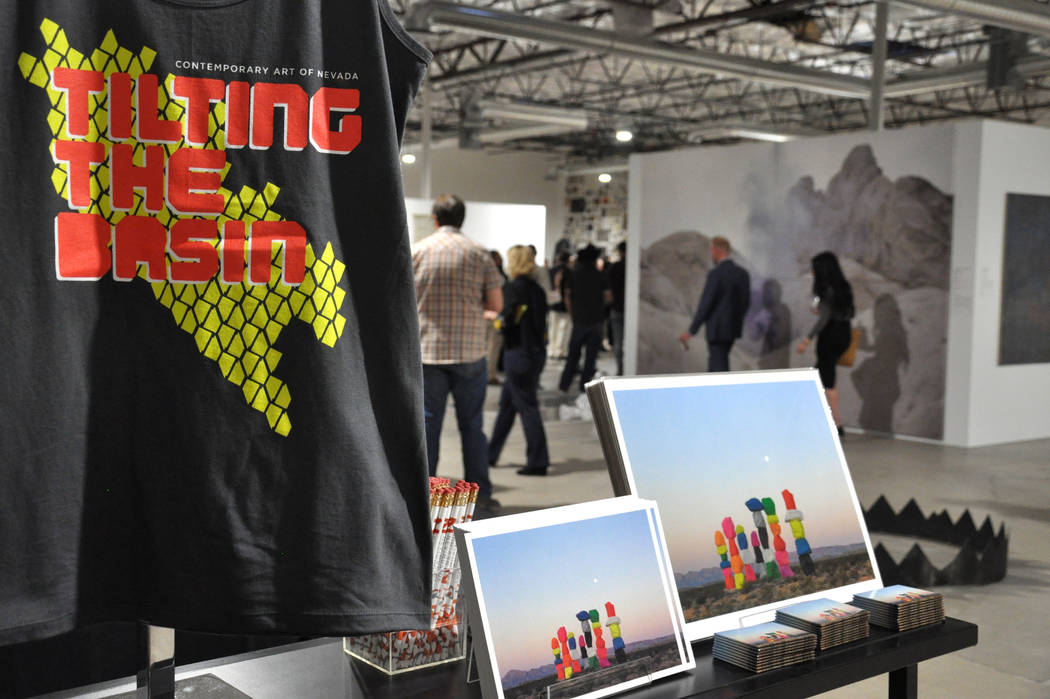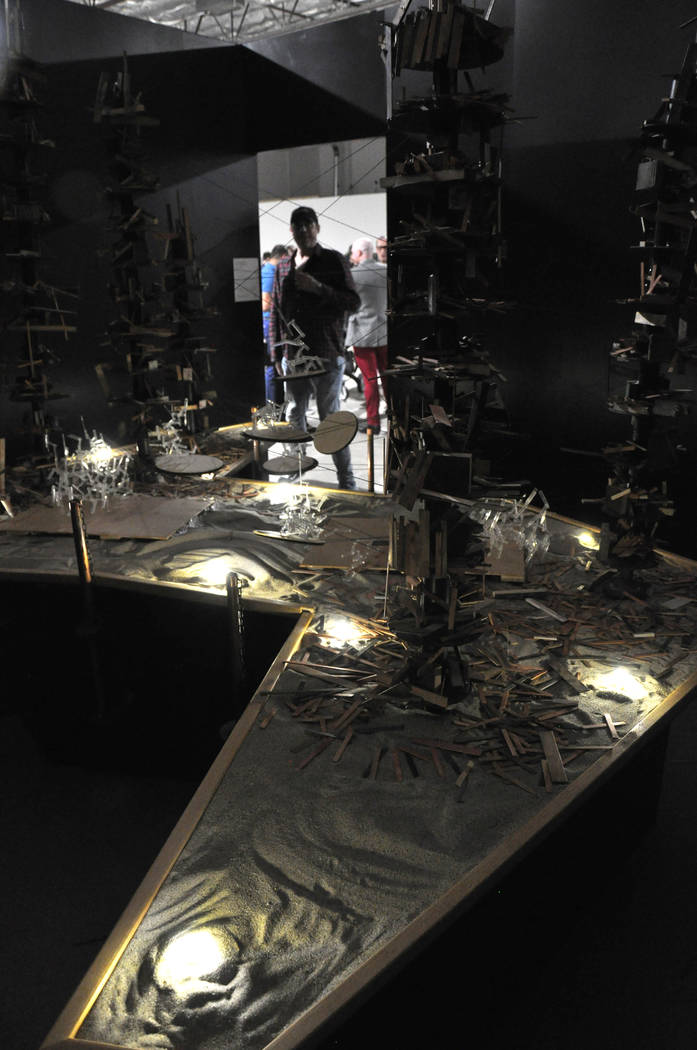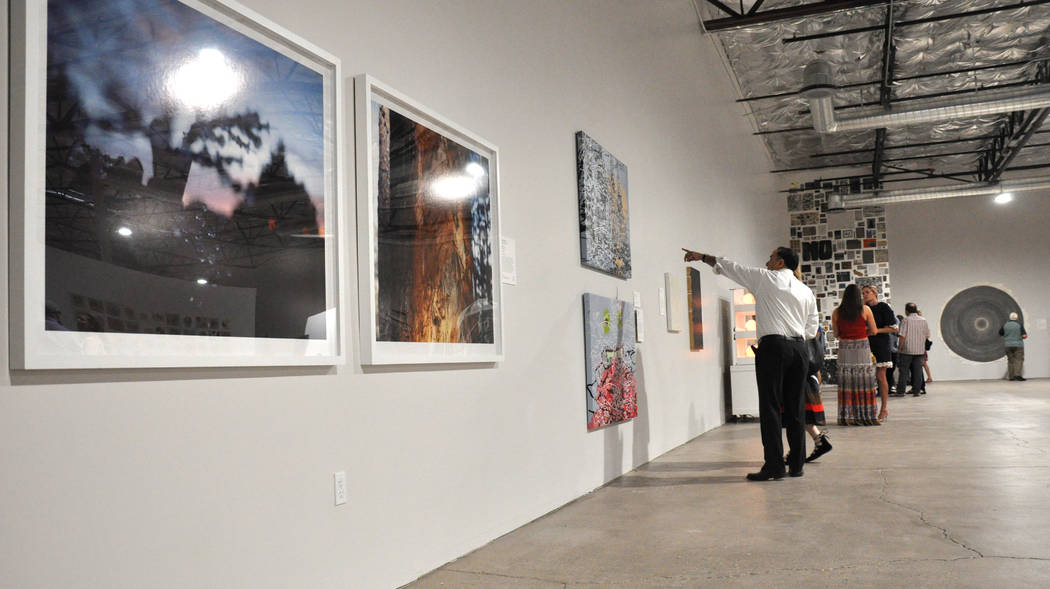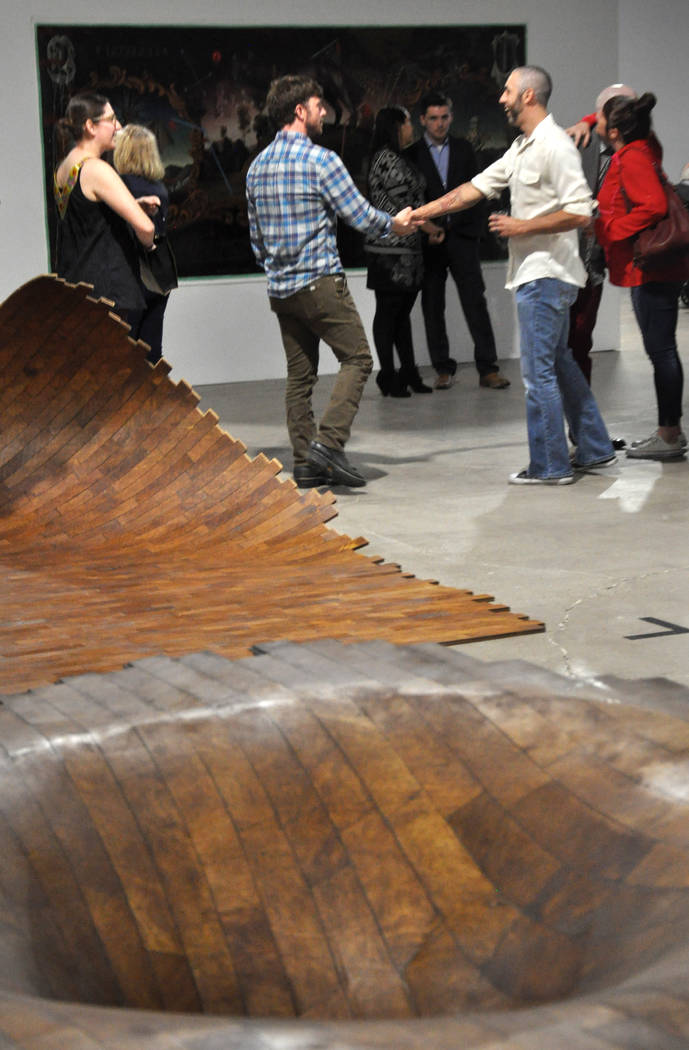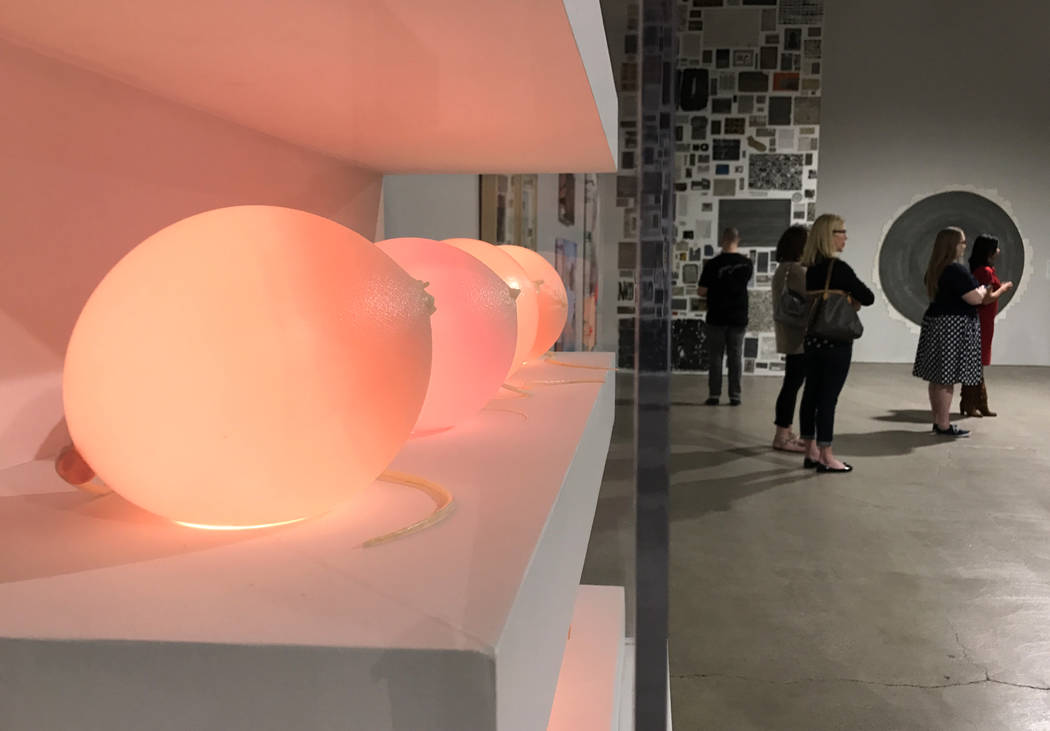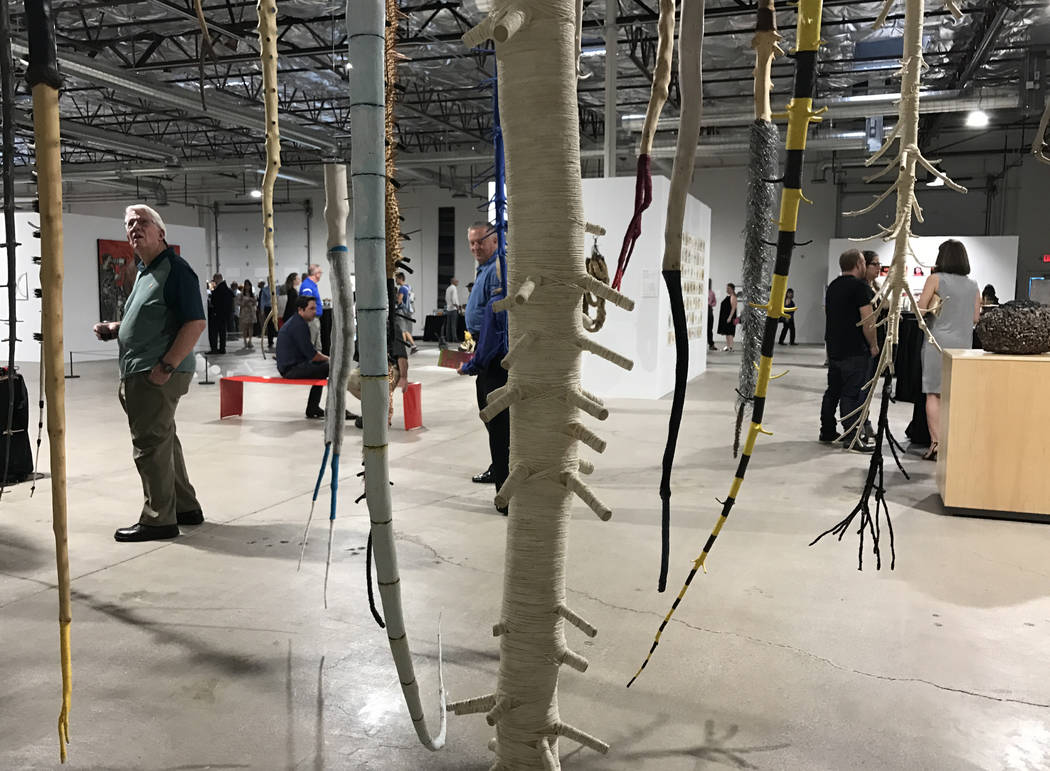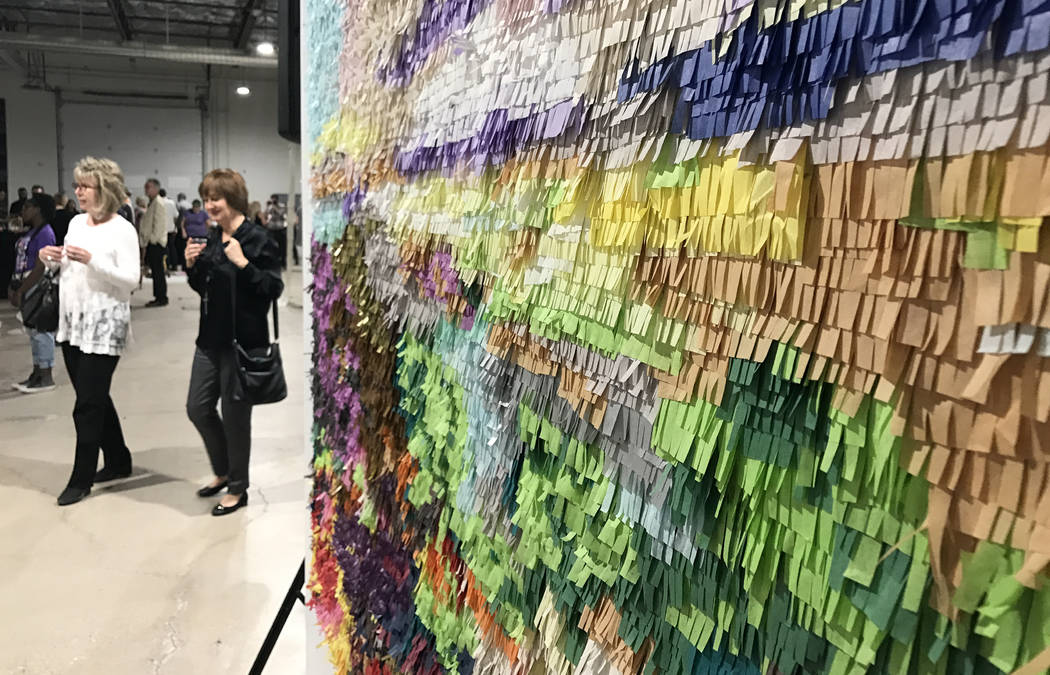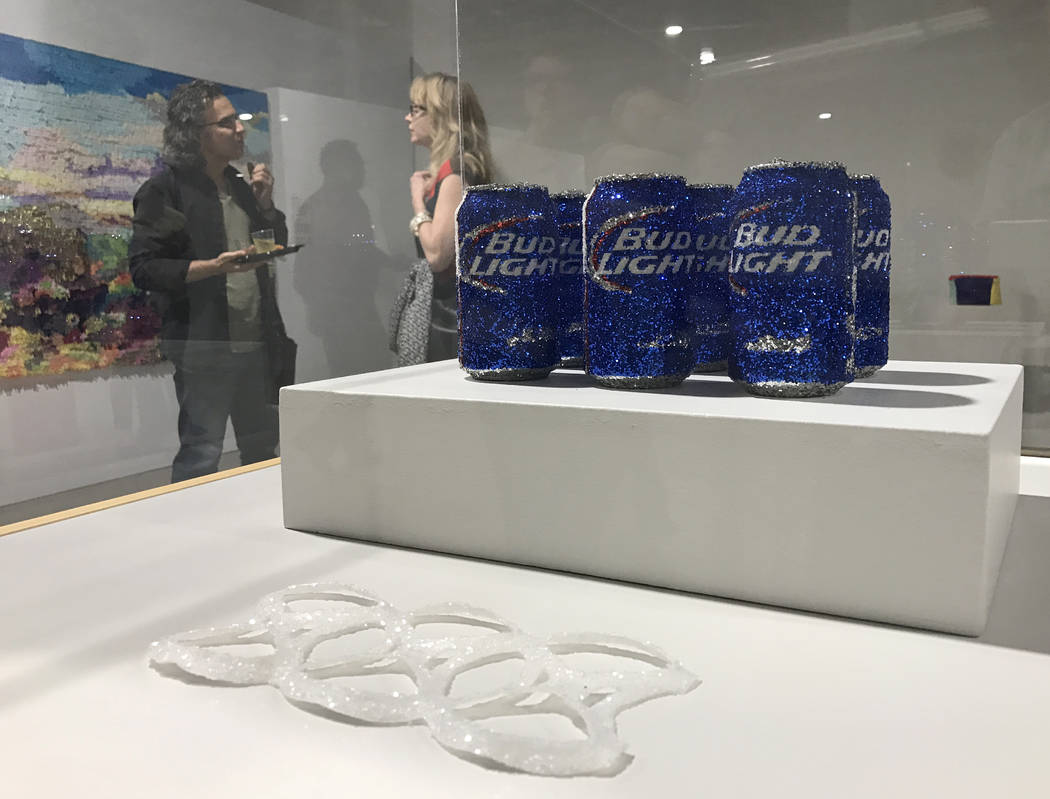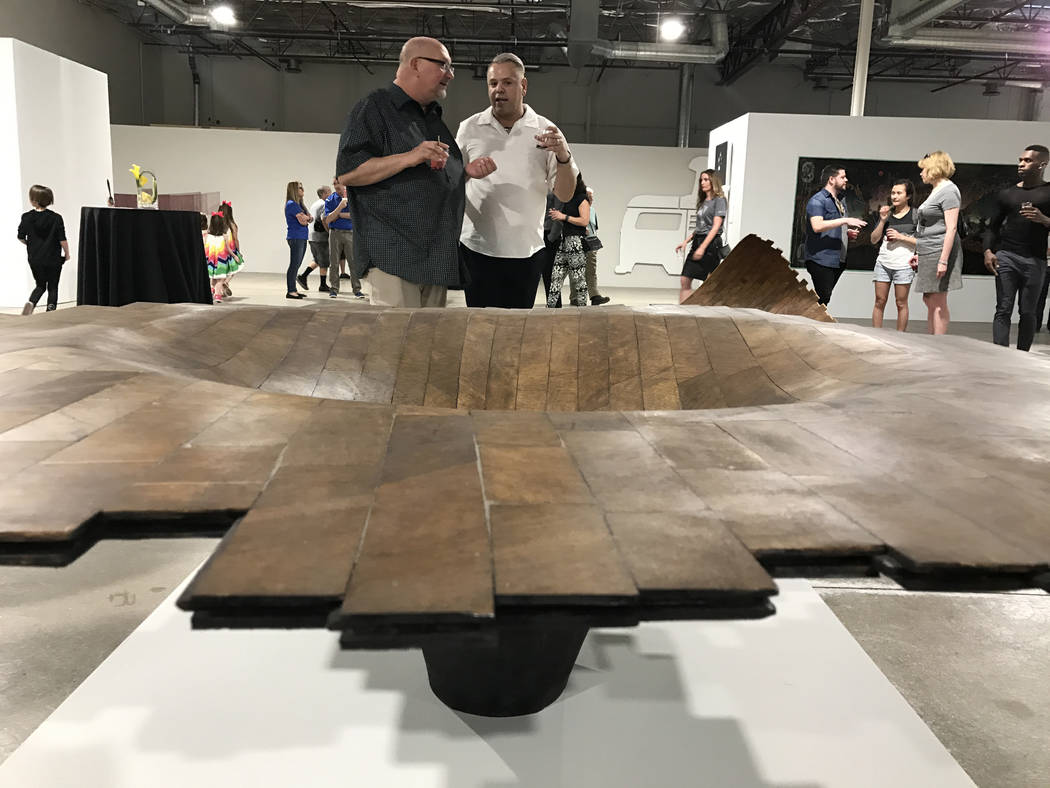 The art exhibition Tilting the Basin is ambitious both in its scope and motive. The show, which opened March 16 in downtown Las Vegas, presents a range of work from 34 Nevada-based artists and is intended — in part — to increase momentum for a new contemporary art museum in the city.
A 10-week run at the Nevada Museum of Art in Reno drew large crowds. Attendance for the opening weekend of the Las Vegas show — in a 14,000-square-foot pop-up gallery at 920 S. Commerce Street — topped 1,200. The show is a collaboration between the NMA and the Art Museum at Symphony Park.
"The AMSP board was very excited to see the really rich work that is being created from all these various enclaves in Nevada, and I think that definitely gave us inspiration to get serious about finding a location in Las Vegas where we could host this exhibition," said Amanda Horn, NMA director of communications. "Everything just kind of lined up really well. The Art Museum at Symphony Park was starting to make headway with the city, and we were exploring initiatives that could assist with that. This really made perfect sense."
"We are really excited. It is kind of our first foray into contributing something to the community in Las Vegas and saying, 'The Art Museum at Symphony Park is here,'" said AMSP board member Alex Epstein. "We are definitely beginning our programming even now, even without a building."
Numerous attempts to establish an art institution in the city since the closure of the Las Vegas Art Museum in 2009 have failed, but government leaders have extended support to AMSP efforts. The Barrick Museum at UNLV houses the Las Vegas Art Museum's collection.
"We would not be able to do this without the city of Las Vegas," Epstein said. "The city did a groundbreaking grant challenge to raise $1 million, and we were able to raise more than $2 million in that first year (2016).
"In exchange for meeting the requirements of the city — we really do see them as a founding partner — (AMSP receives) a parcel of land within Symphony Park, a parking structure, as well as funding for construction. It will be quite an investment that the city is making."
Epstein said she thinks it was prudent for city leaders to refrain from earlier commitments as the development of downtown progressed, but she believes the area is now ripe for major projects.
"I do know that a new development group has come in with a commitment to develop Symphony Park, and there will be some new energy and money coming back into the space," she said. "I think the next three to five years will be very exciting for Symphony Park, and I think that's going to be a completely different landscape."
Whether that landscape will include an art institution is an open question, but the interest generated by Tilting the Basin will serve as an early test of the level of community support for a project like AMSP.
EDITOR'S NOTE: The Las Vegas Business Press is a publication of the Las Vegas Review-Journal, which is a media sponsor of Tilting the Basin.